Shop »
5 Newburgh St
ActionAid's #MyBodyIsMine Pop-Up Tattoo Studio
on August 12, 2021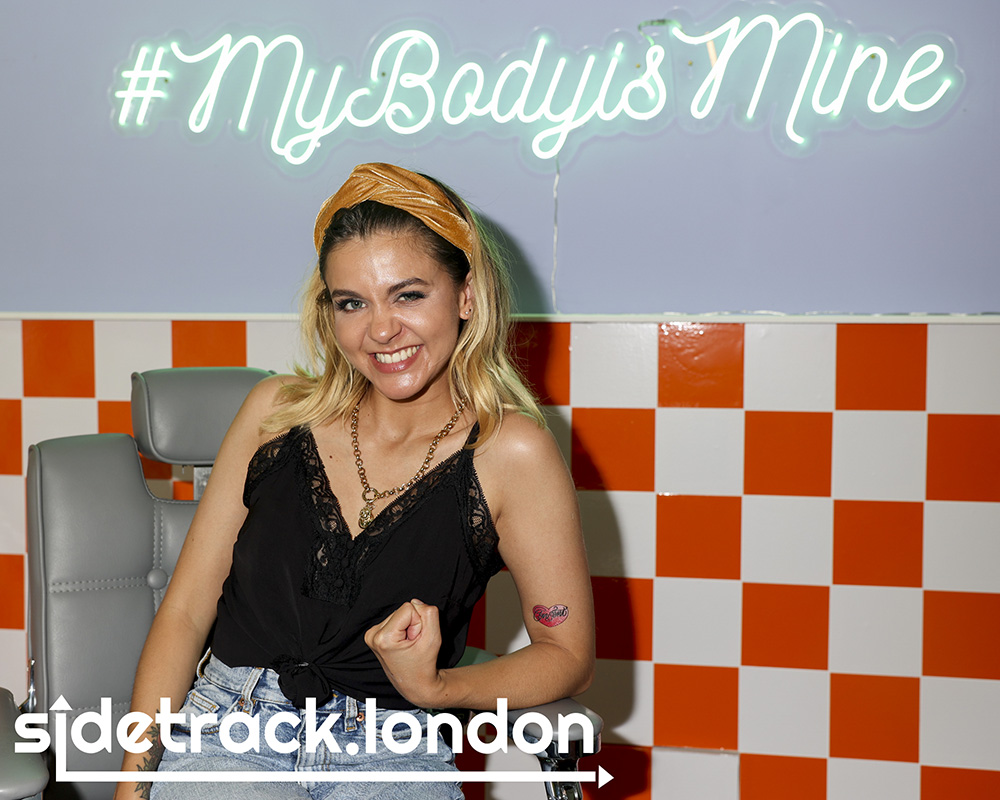 ActionAid have teamed up with female tattoo artists and launched pop-up tattoo studio in Carnaby.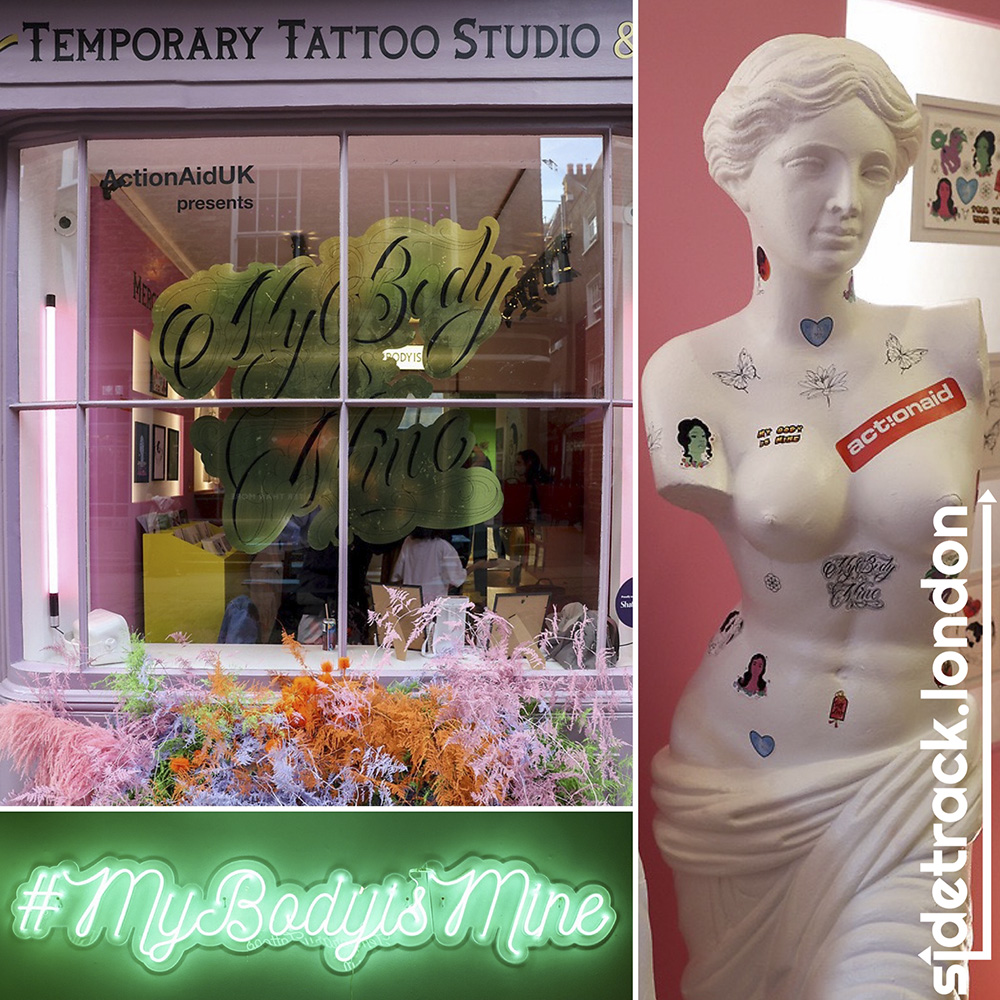 Open for three weeks only, don't miss out on the change to join the #MyBodyIsMine movement and claim permanent power with temporary tattoos.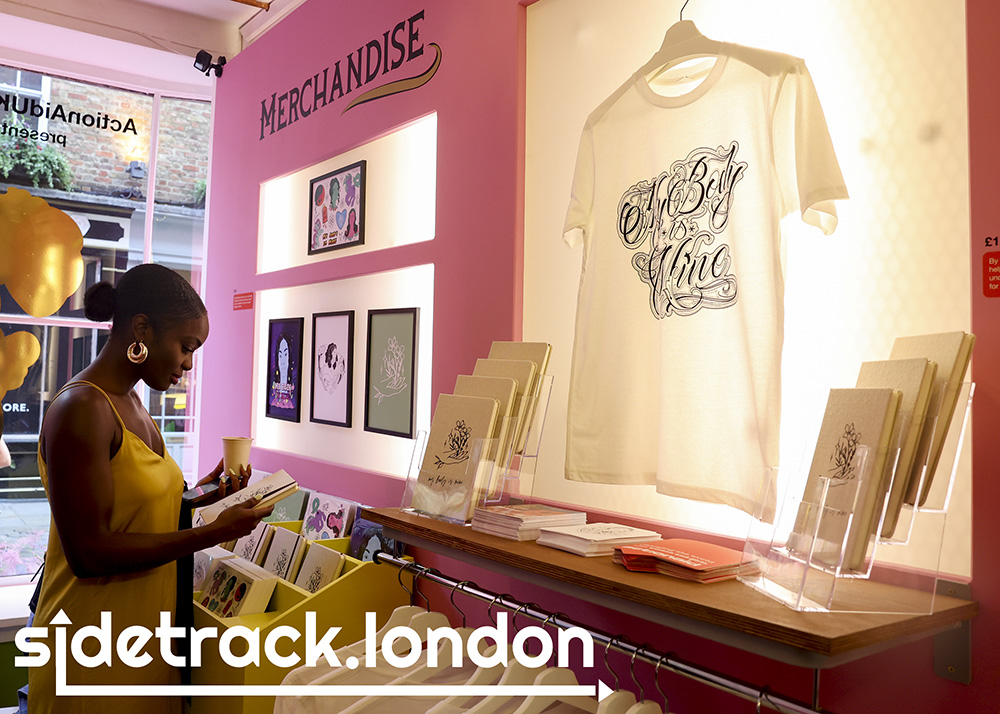 The studio features exclusive temporary tattoos, notebooks, t-shirts, and art prints for sale from artists including Grace Neutral, Jade Chanel and Rizza Boo.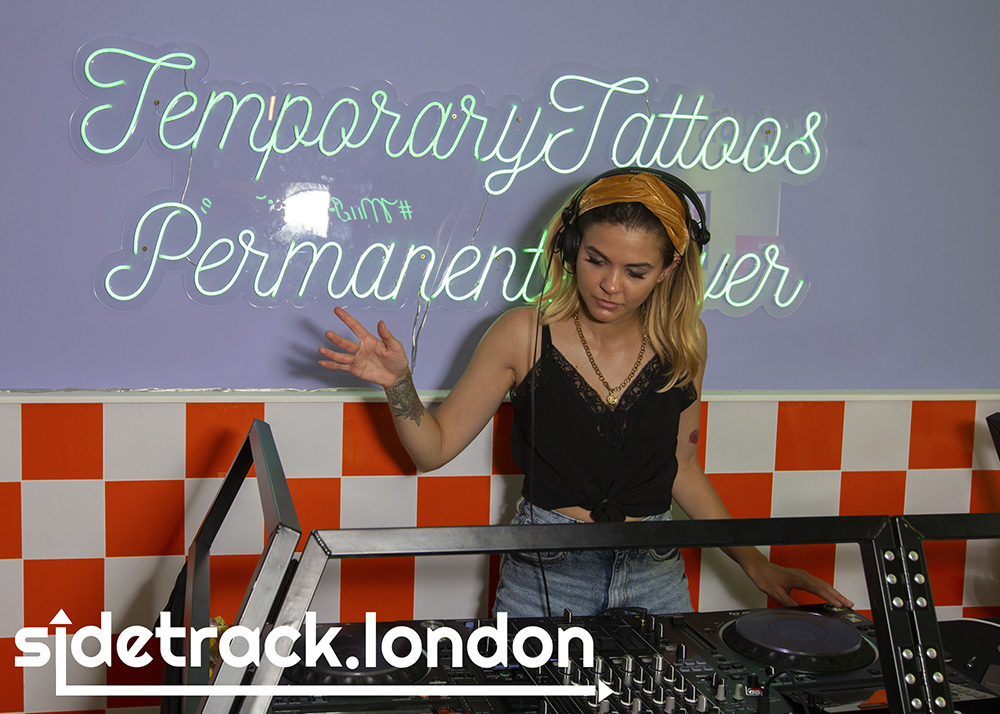 The shop opened with a VIP launch party with DJ and presenter Lauren Layfield on the decks.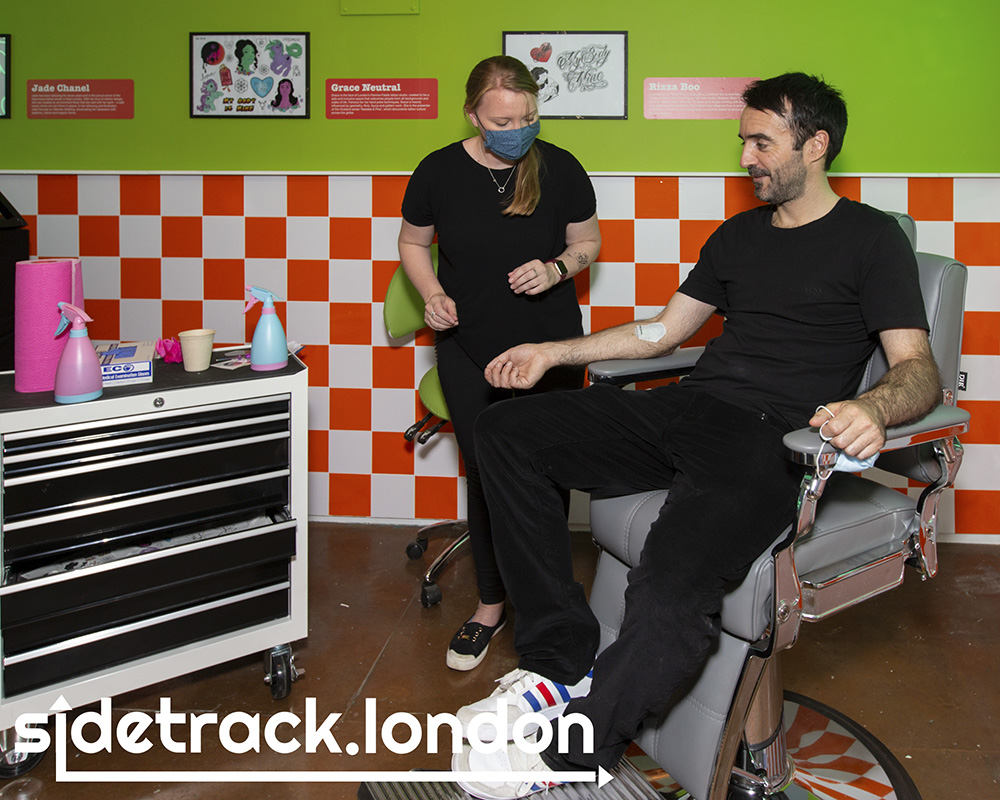 Downstairs, guests could choose a design the loved and get free temporary tattoo which would last for just a few weeks.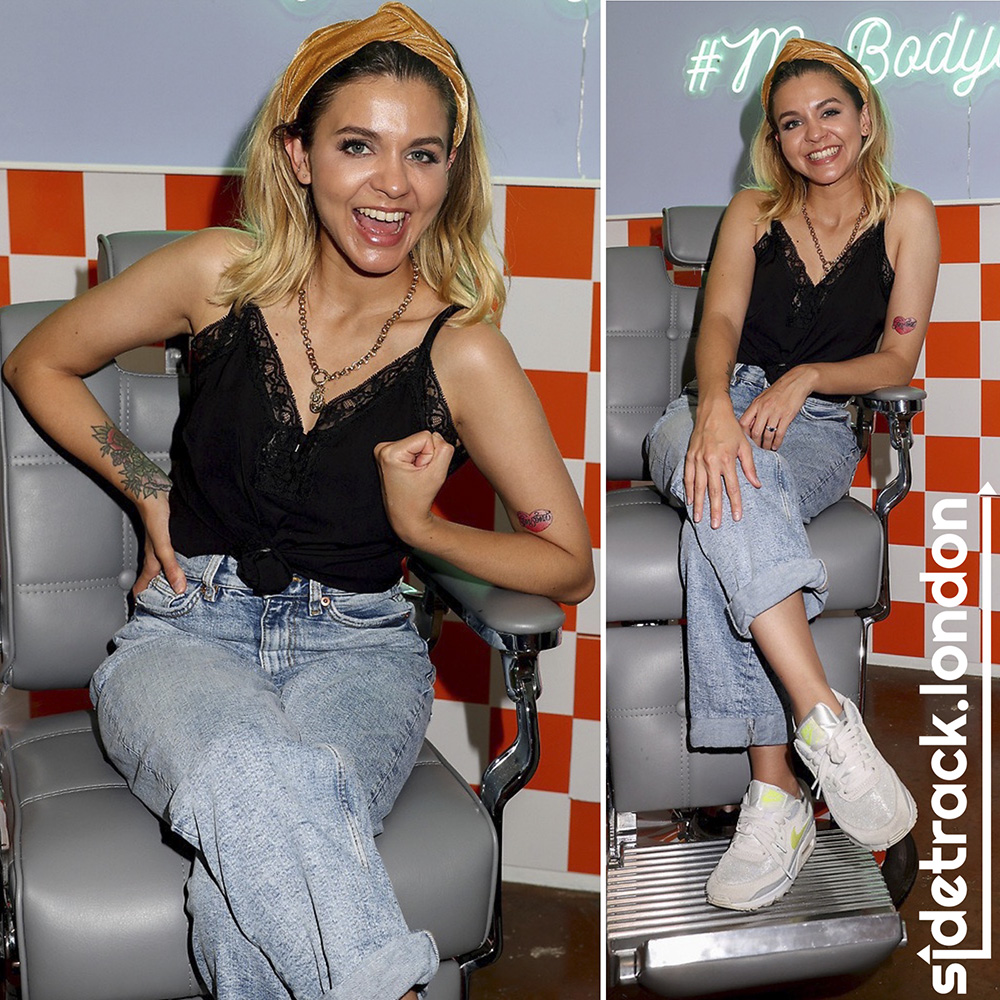 Lauren proudly showed off her 'Consent' heart tattoo by Rizza Boo.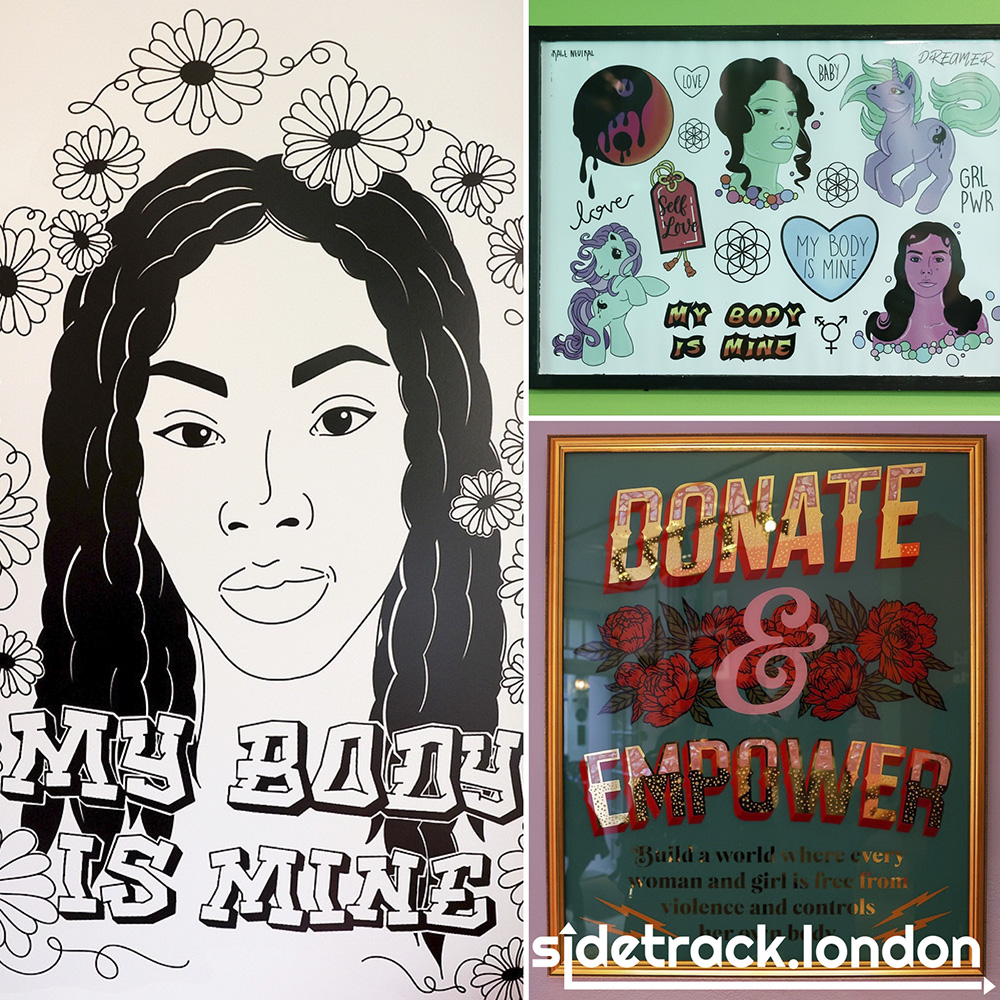 Each artist was to create designs inspired by the #MyBodyIsMine message, creating a visual statement affirming that women and girls have the right to control their own bodies.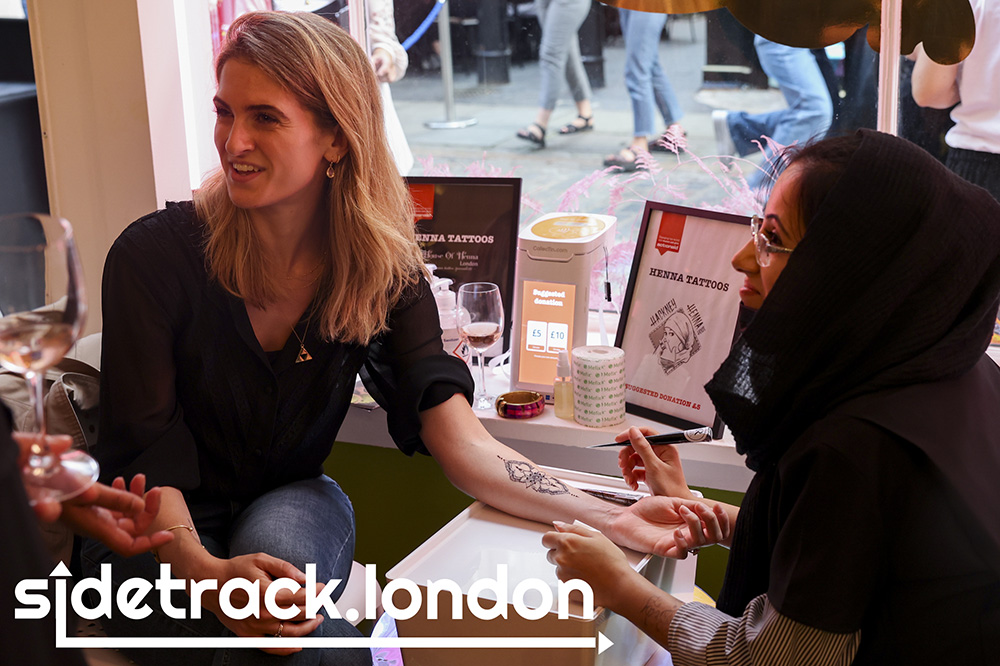 For something a little more permanent, House Of Henna London were offering gorgeous natural henna body art.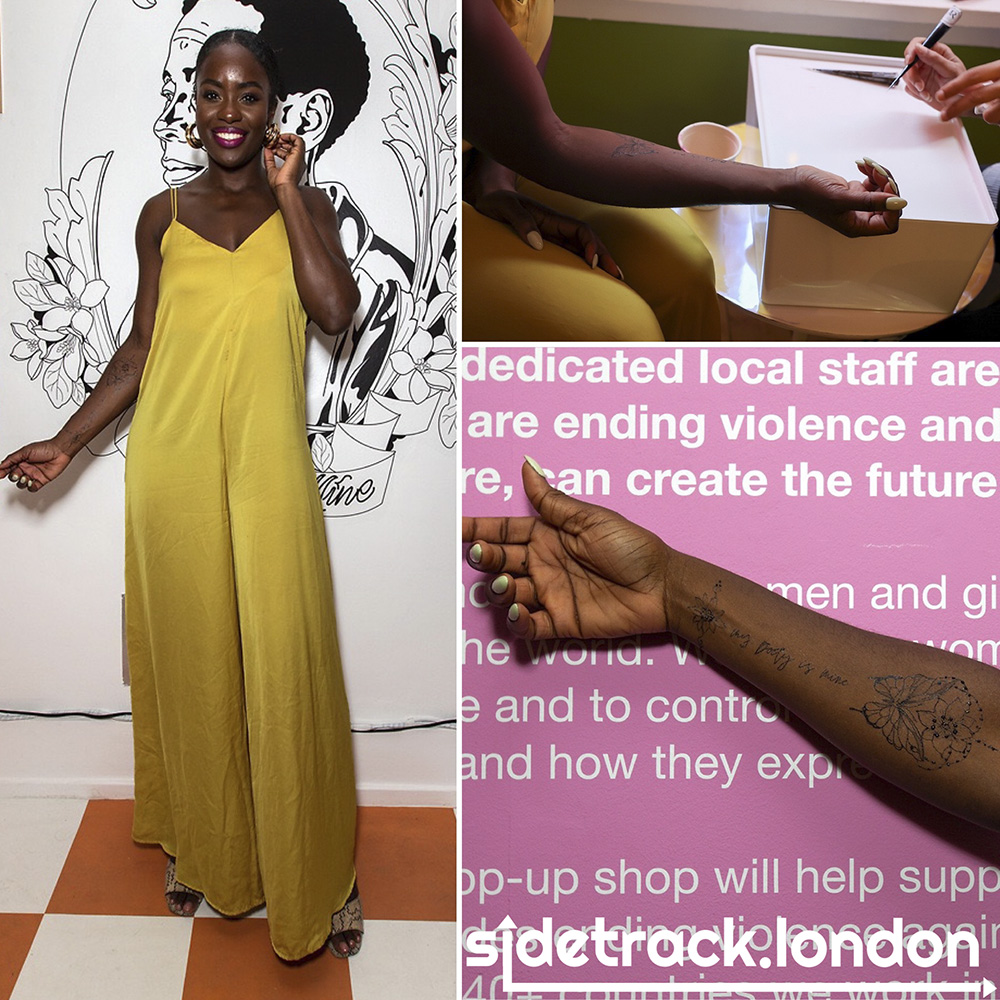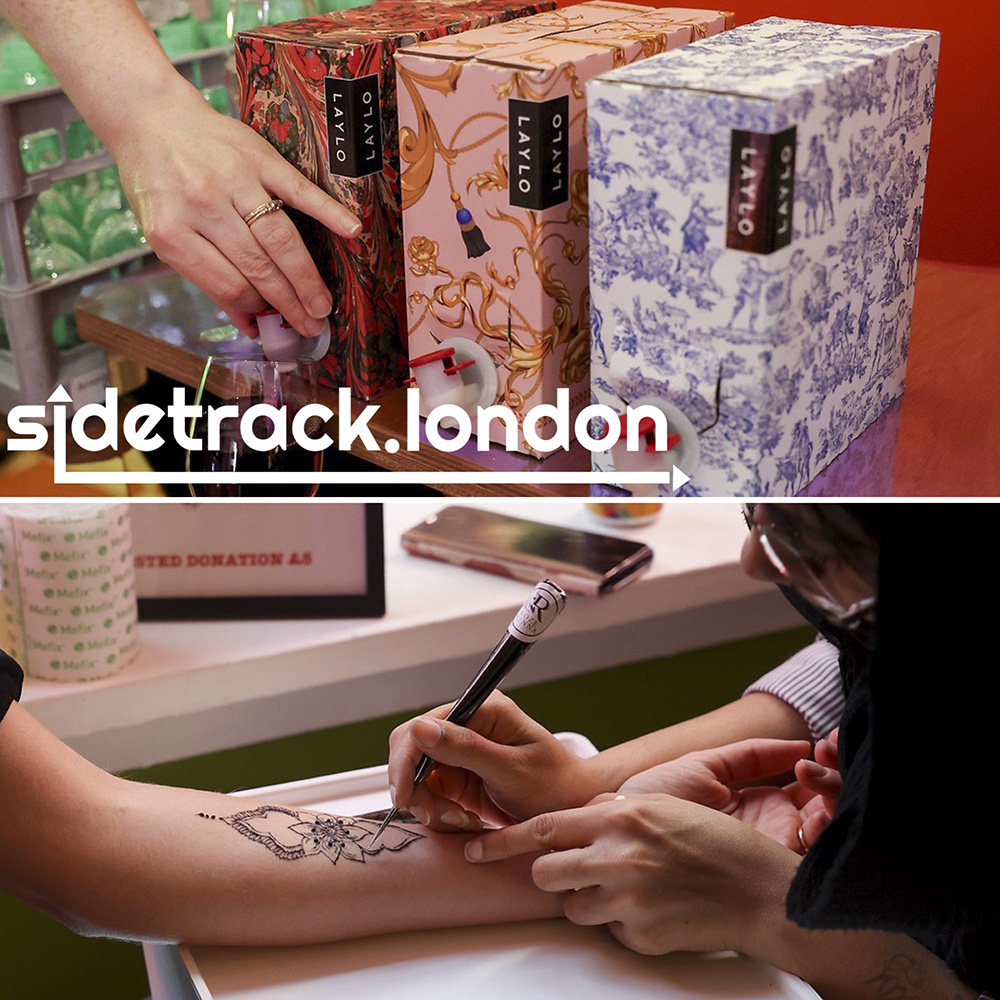 And though a lot less painful and scary than a tattoo with a needle, Laylo were on hand with their premium boxed wine to offer a little Dutch courage.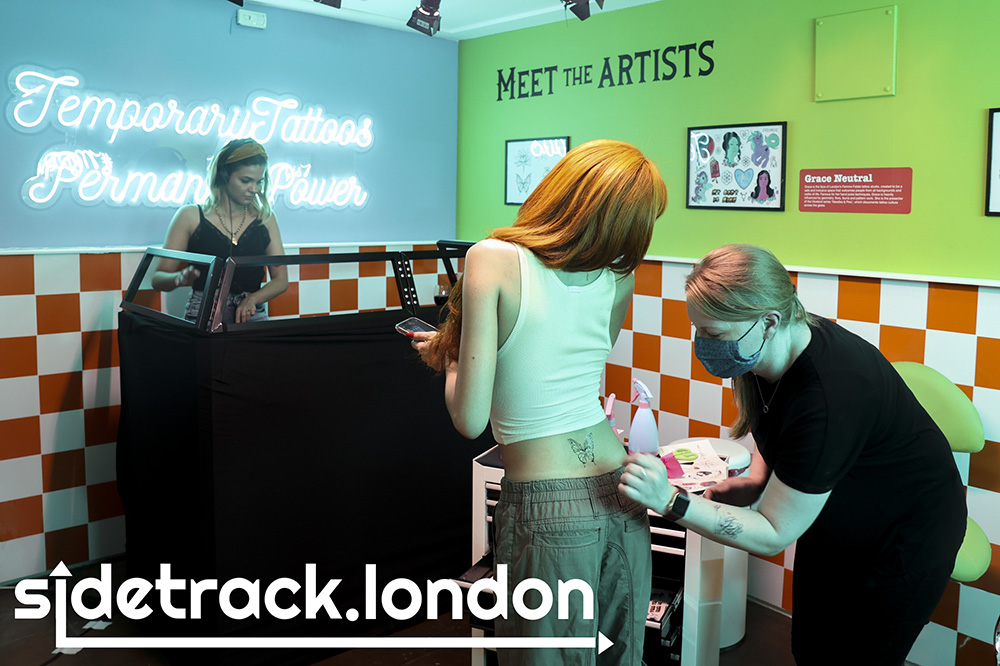 Located at 5 Newburgh Street, the studio is open until September 2nd and you can find out more at ActionAid's website.