Restaurant »
Morso Kensal Rise
Handcrafted pasta, small plates & Grappa cocktails
on August 25, 2020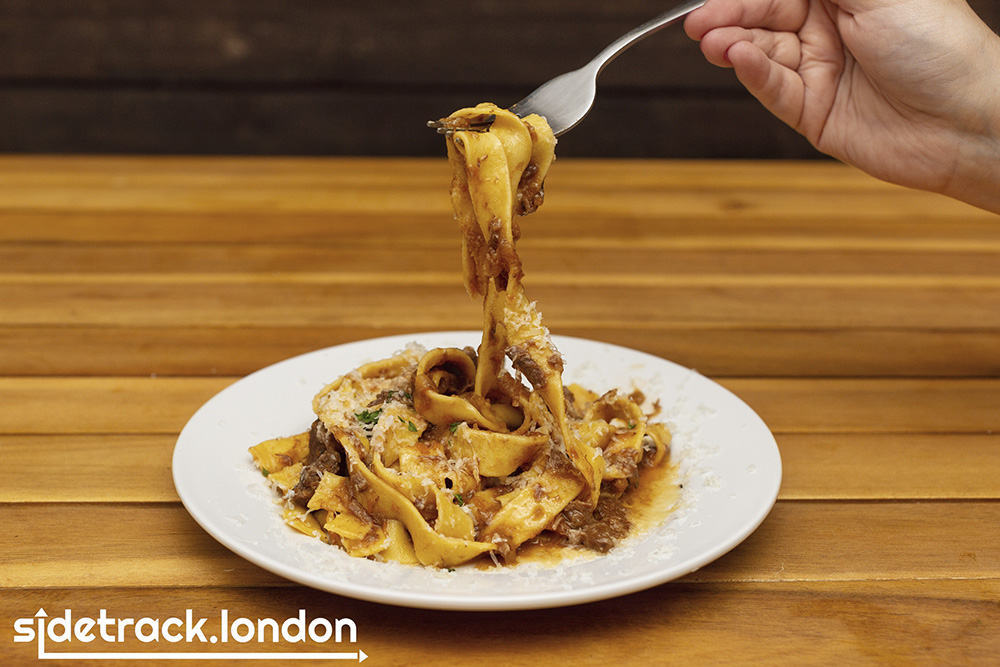 Putting a modern twist on traditional Italian cooking, Morso is waking up the tastebuds of West London with handcrafted pasta, inventive small plates and Grappa cocktails.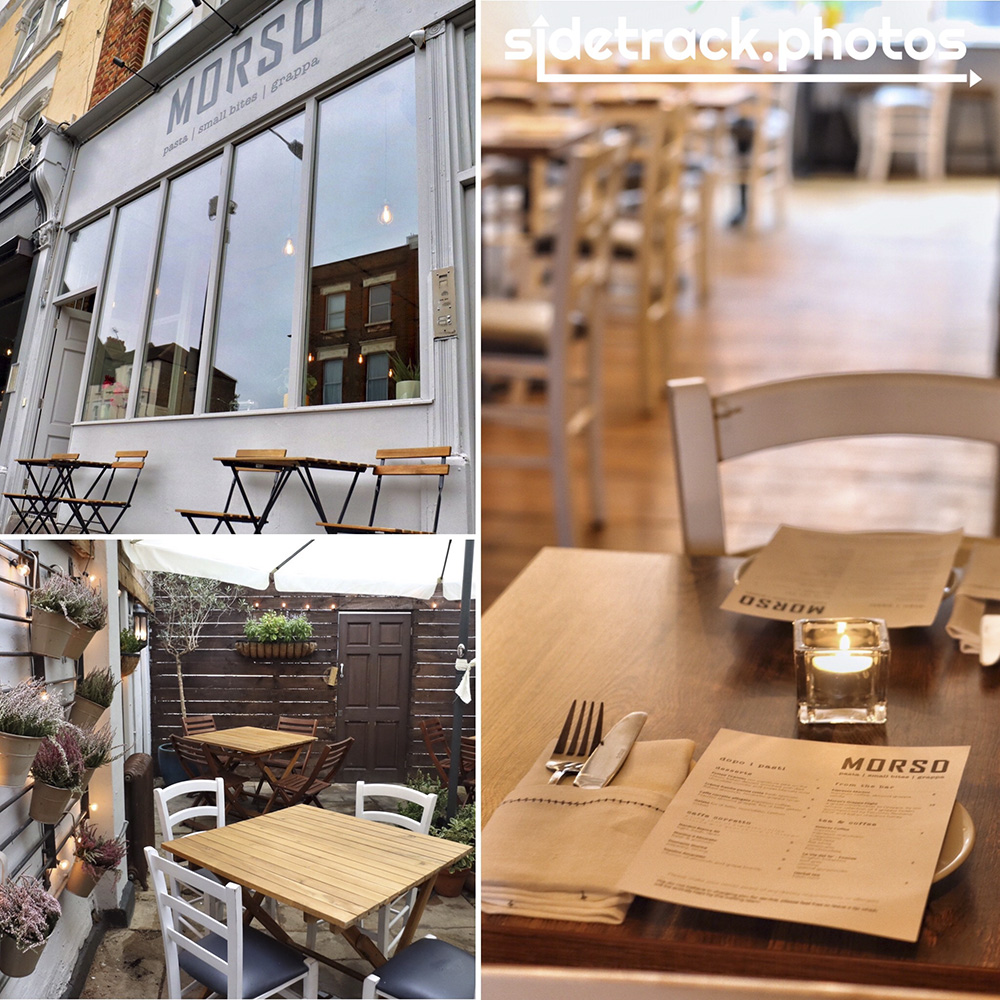 Morso have two locations in West London with one in Kensal Rise and a second in Abbey Road. The Kensal Rise restaurant is bright and spacious, lined with filament bulbs and reclaimed wood tables on the inside, and a gorgeous flower filled terrace at the back.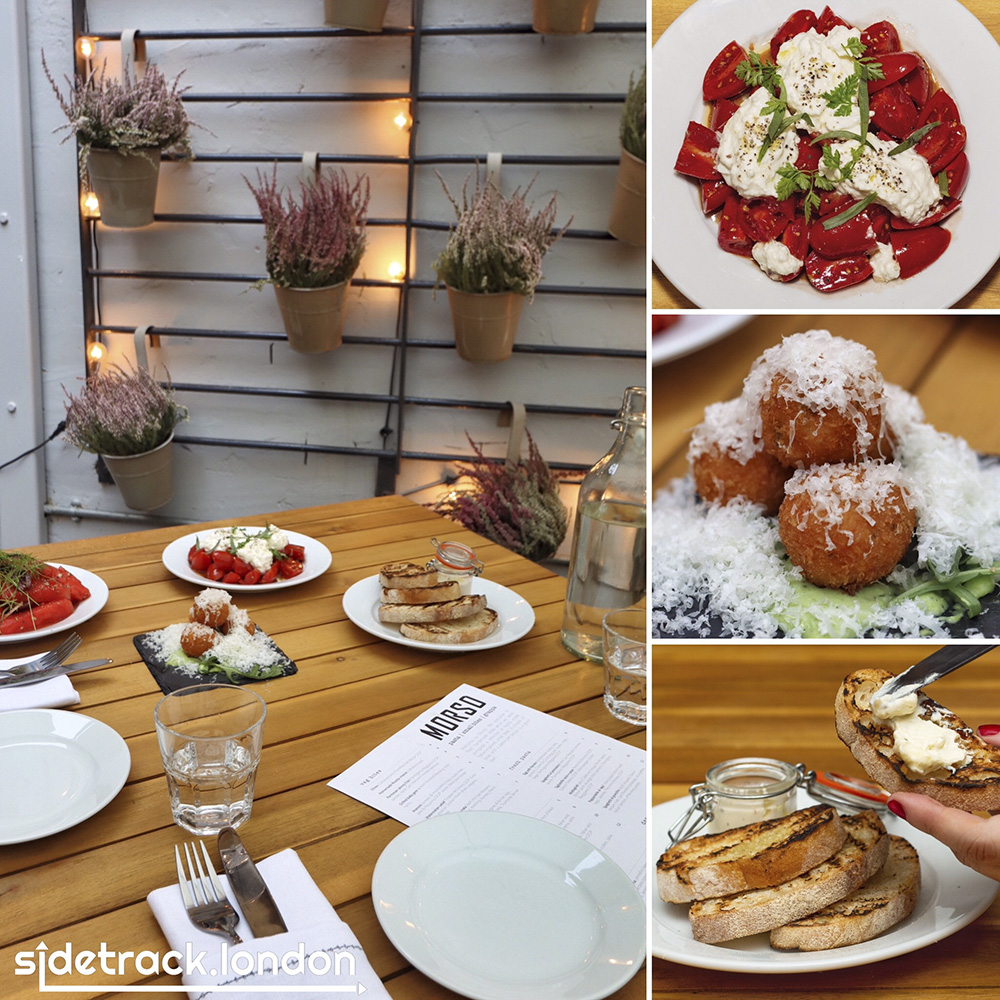 Having a focus on small plates gives you a chance to try out lots of different dishes, so start with the creamy Homemade Ricotta on crunchy ciabatta before biting into crispy Tomato & Mozzarella Arancini.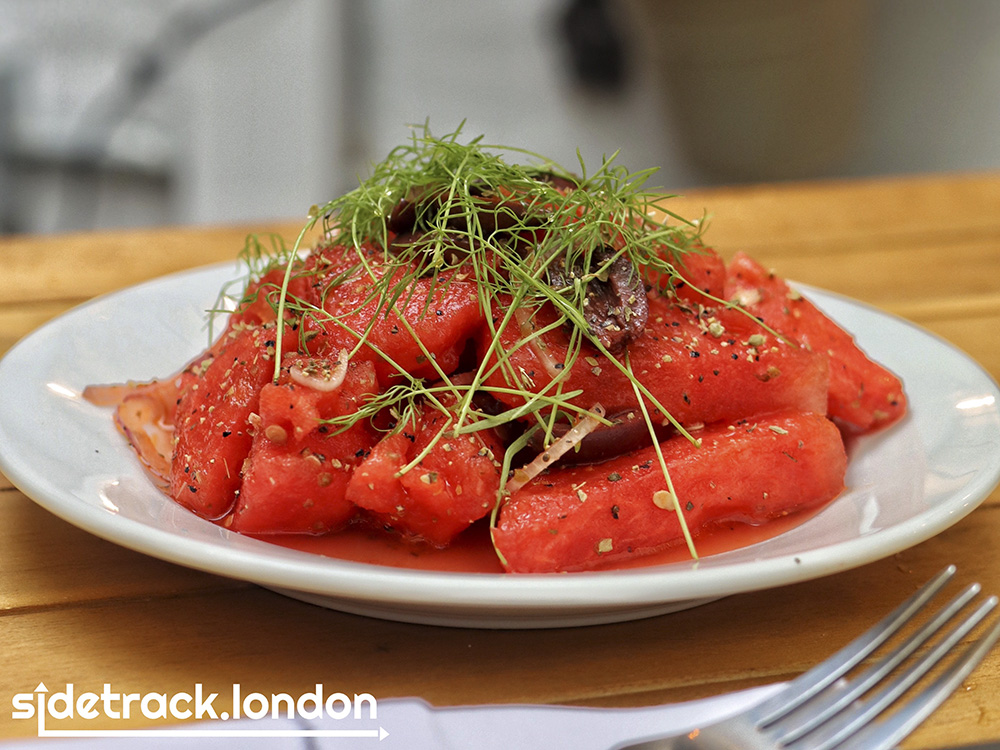 The refreshing Watermelon Salad is perfect for the summer with it's contrast of sweet watermelon and salty olives, while the Pomodorini E Burrata is creamy and soft, topped with sweet balsamic dressing, tomatoes and chervil - a leaf with an interesting taste that's lucky to find in Italy!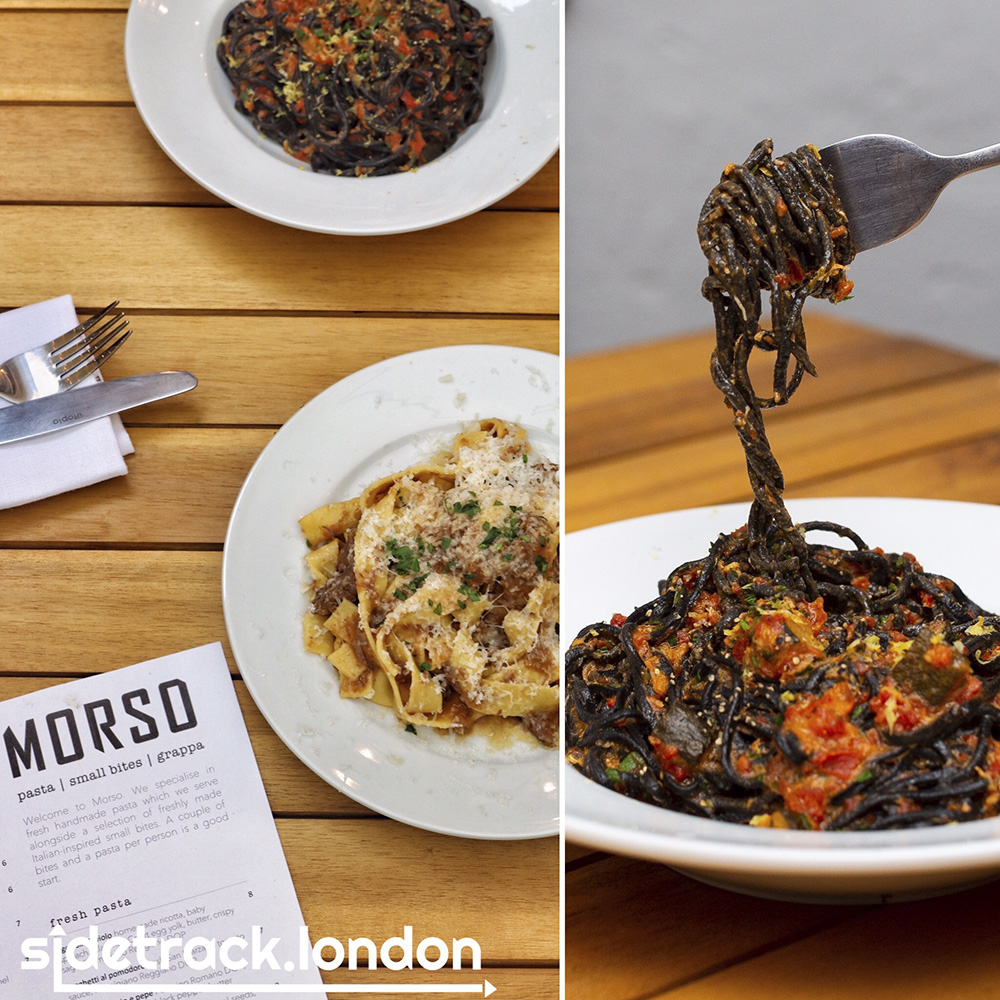 A visit to Morso wouldn't be complete without a plate of pasta, which is made fresh in-house every day. The Spaghetti Al Granchio in a stunning dish, made with squid ink and topped with delicious Devon brown crab, while the slow cooked beef of the Pappardelle Al Ragu is so tender that it falls apart and melts in your mouth, complimented by parsley and served in a delicate sauce that doesn't overpower the flavour of the meat.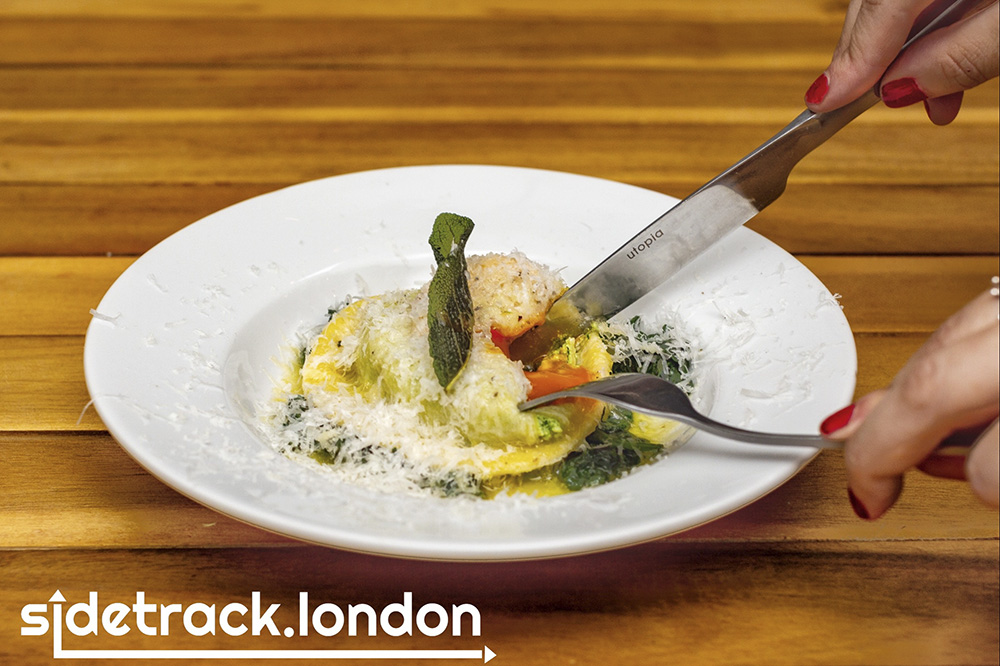 The showstopper on the menu is the Egg Yolk Raviolo, a soft pillow of pasta filled with an egg yolk from Clarence Court and homemade ricotta. Topped with butter and crispy sage, once you cut into the pasta, the bright orange egg yolk runs out leaving you wish a dish that's both warming and delicious.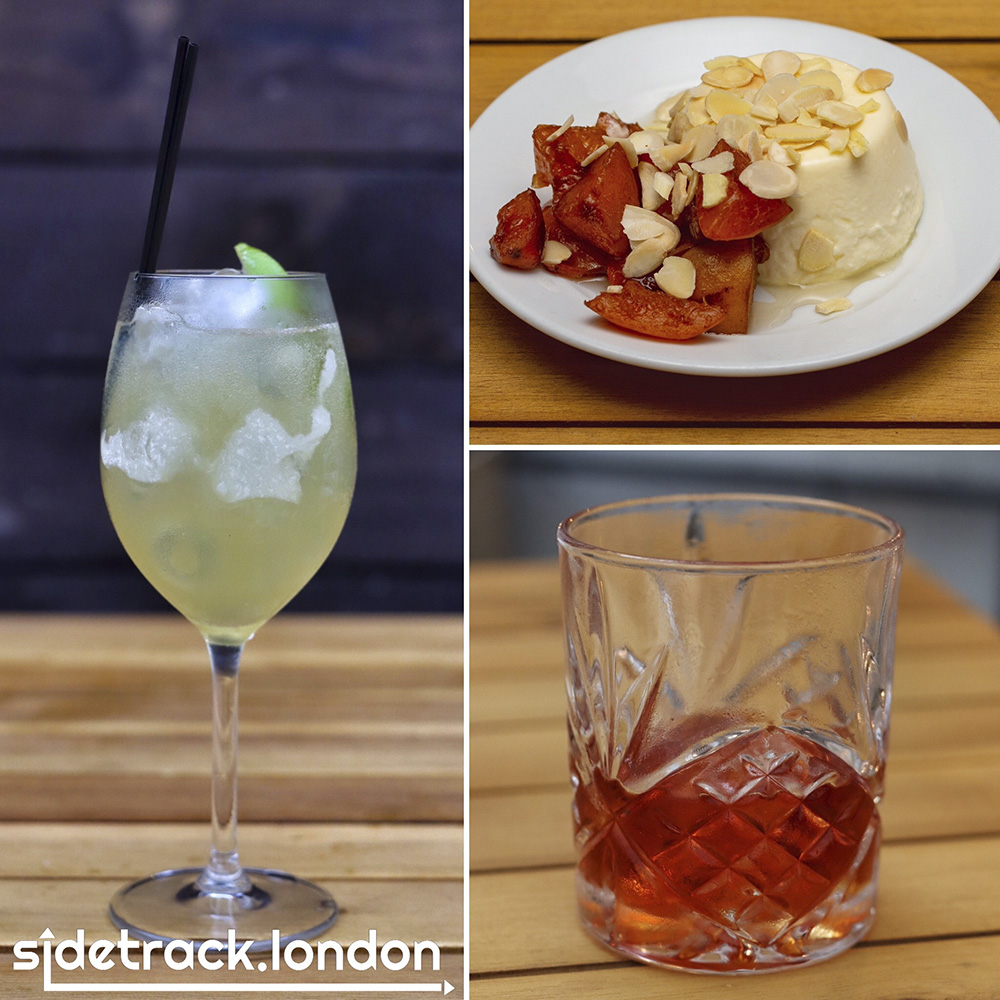 No meal would be complete without something sweet and the Crème Fraiche Panna Cotta is amazingly creamy, served with grilled peach and spiked with Amaretto. Similar to vodka, Grappa is a versatile spirit distilled from wine pomace, and is the drink of choice at Morso with a selection of cocktails created to introduce it. The Chamomile Mule uses a grappa from Marolo mixed with chestnut blossom honey, rosemary, lime and ginger beer while the Vecchio Stile is an old fashioned mixed with Tosolini Smoked grappa.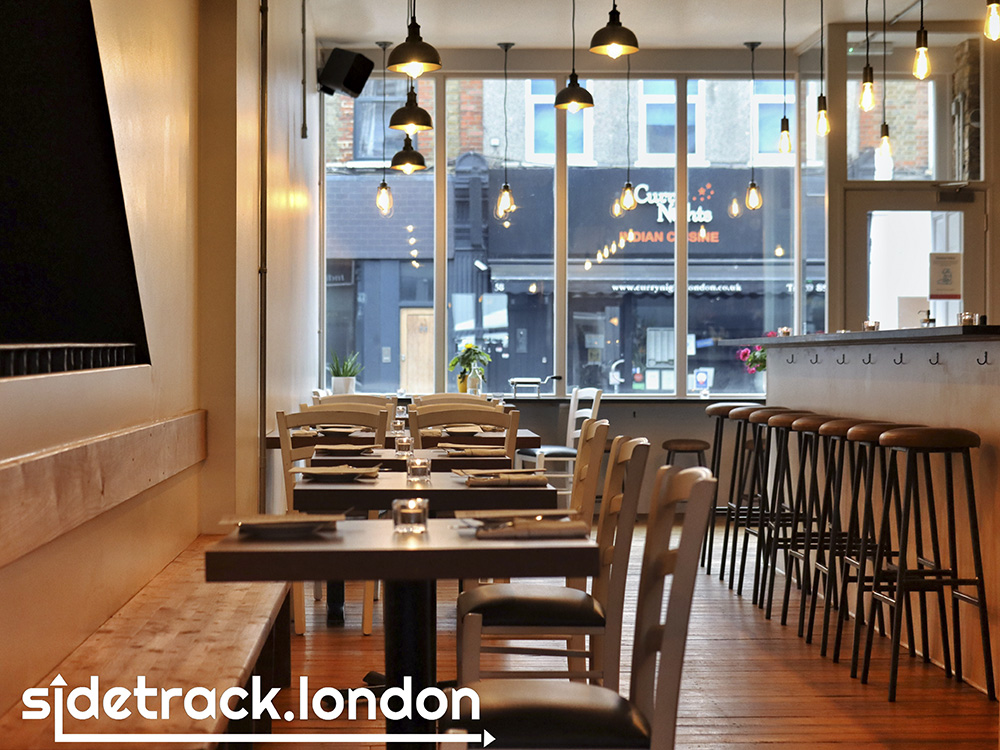 Morso is open from 5pm during the week and 12pm at the weekends. You can book a table via their website and find them at 43 Chamberlayne Rd in Kensal Green and 130 Boundary Rd in St John's Wood.