Gig »
Camden Market
The Puppini Sisters
on August 30, 2020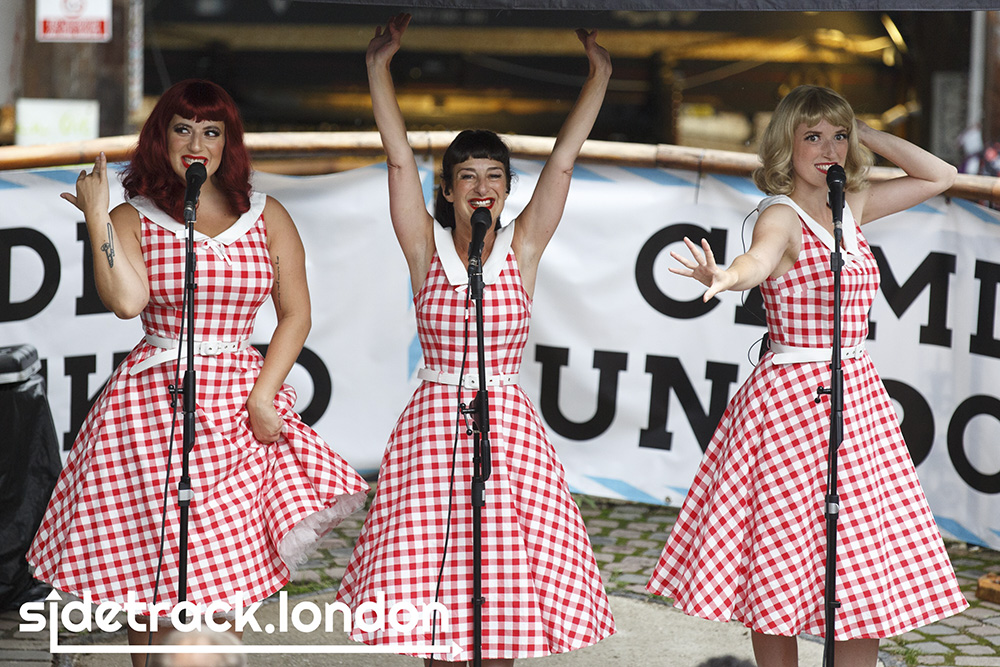 Ending on a high note, The Puppini Sisters were the closing act for Camden Unlocked, a series of outdoor gigs in Camden Market which had seen the likes of Newton Faulkner and DJ Don Letts performing to a socially distanced crowd.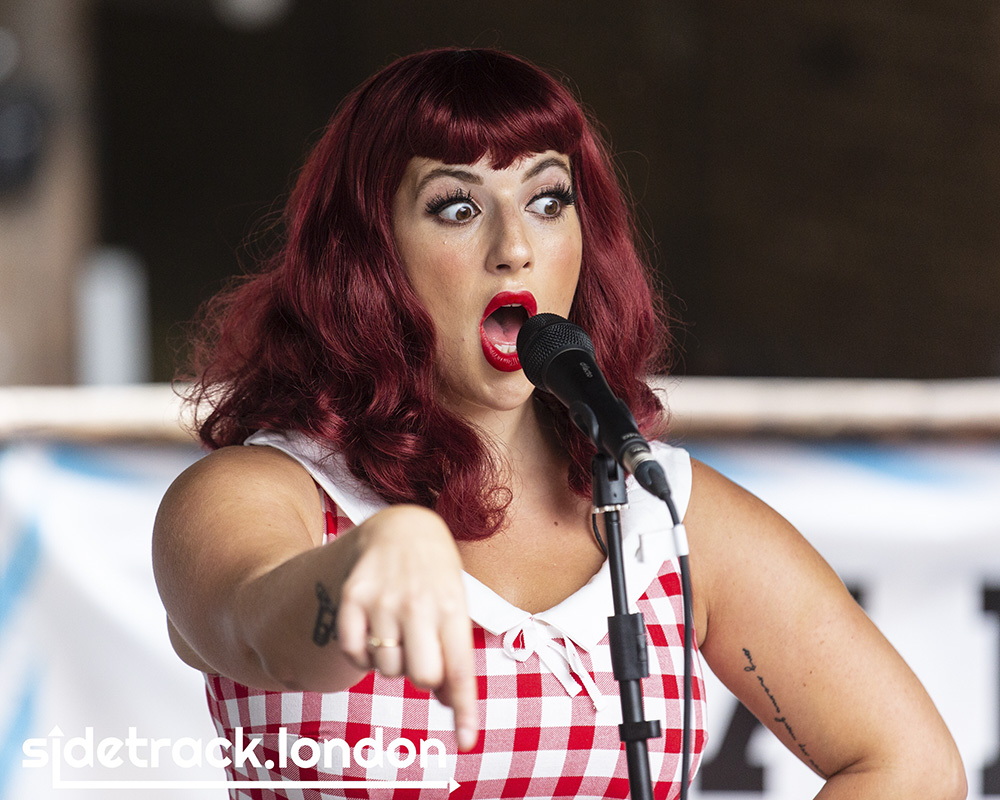 It had been raining in the morning but the sun had finally broken through the clouds by the time The Puppini Sisters cheerfully skipped onto the stage, dressed in matching vintage dresses from Collectif Clothing in the market.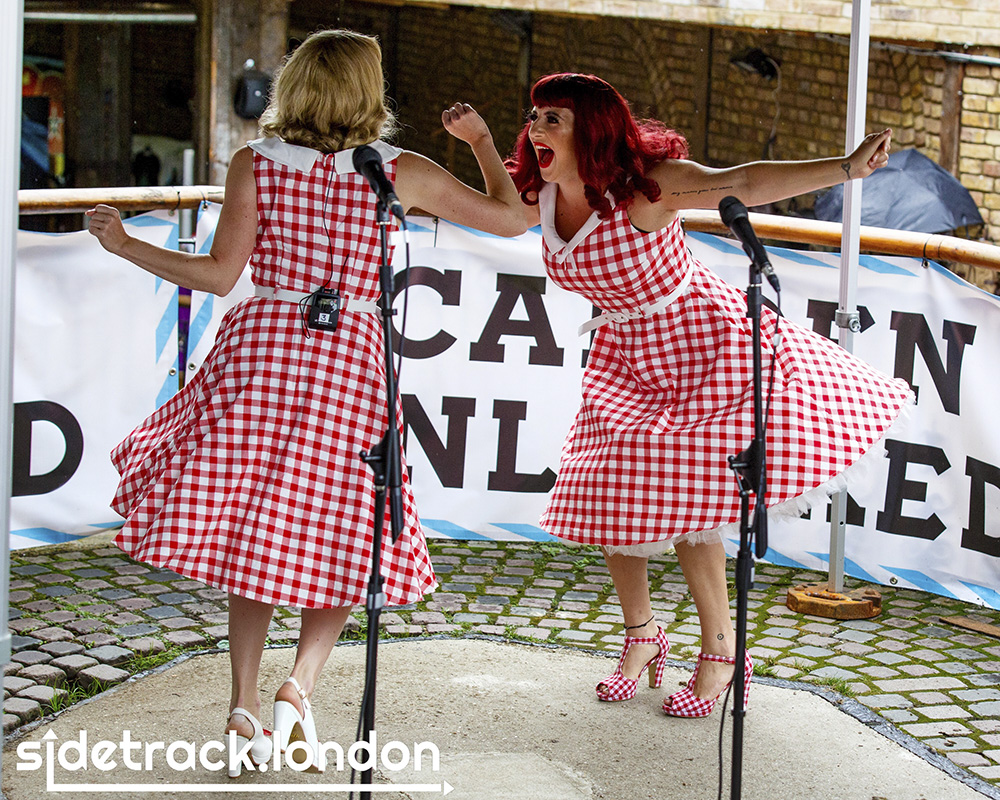 As though performing for the troops, the trio's bubbly go-get-em attitude was enough to make you forget Coronavirus ever existed as they reworked pop classics into 50s melodies.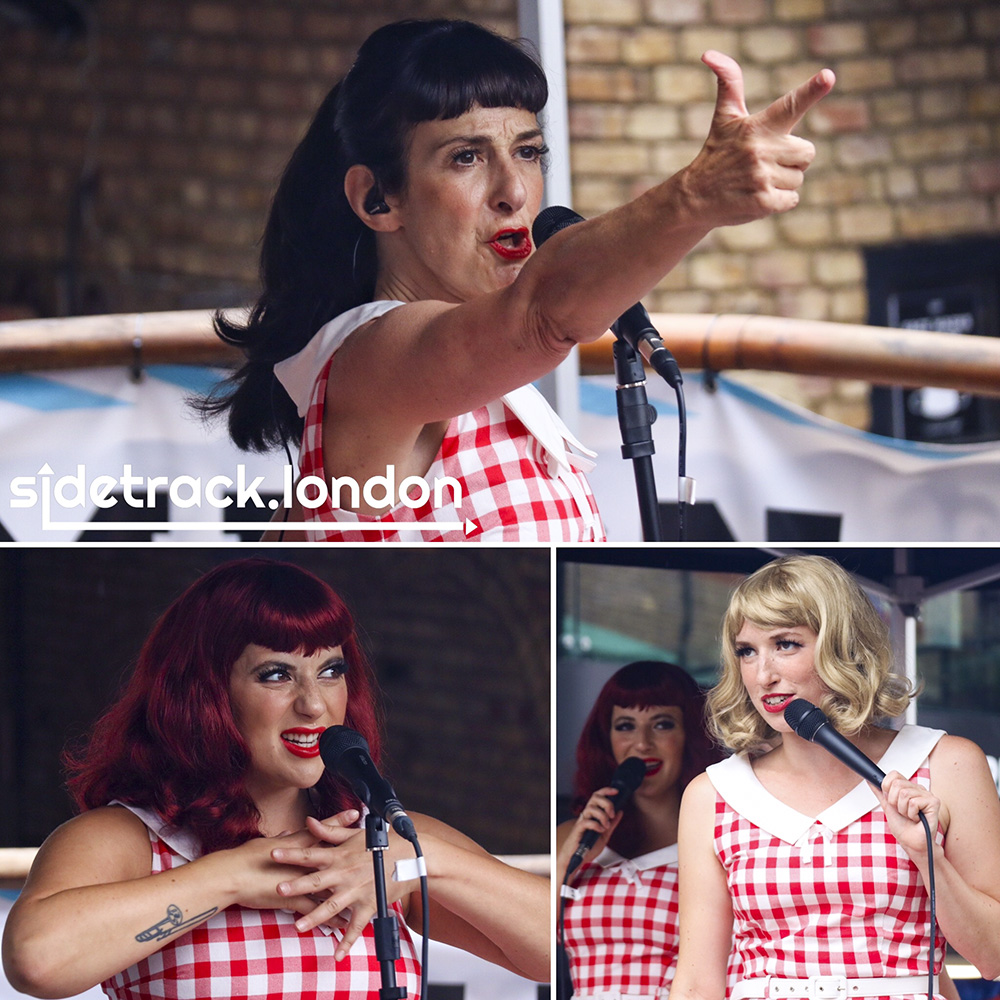 Inspired by The Andrews Sisters, the trio were formed in 2004 by Italian singer Marcella Puppini, with English born singers Emma Smith and Kate Mullins, and have become loved for their old fashioned close-harmonies and vintage burlesque style.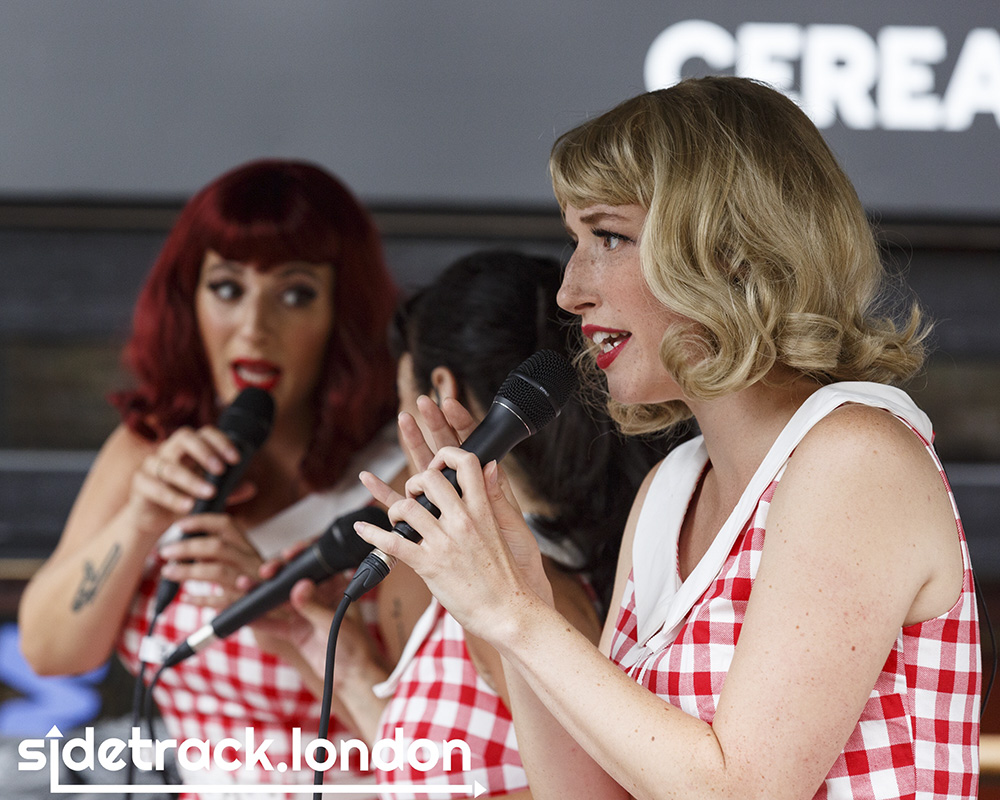 The set with an enjoyable medley of vintage classics such as Diamonds Are a Girl's Best Friend and Mr. Sandman, mixed with reworked modern hits including Groove Is In The Heart and Sia's Chandelier.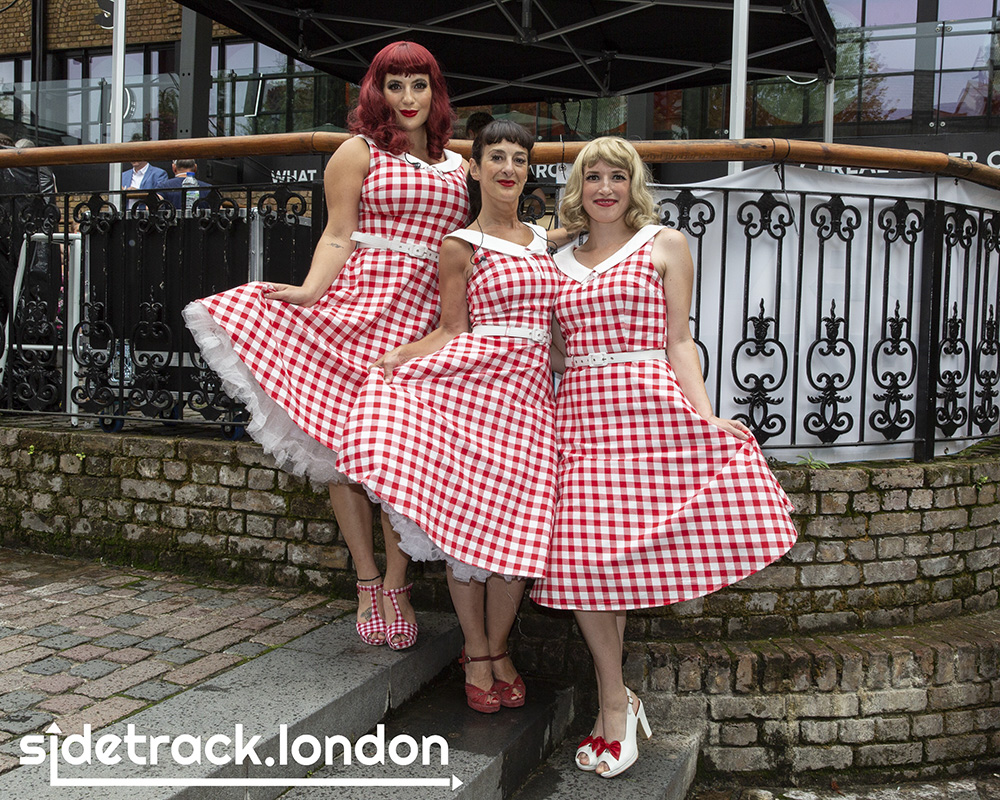 With new album Dance Dance Dance available to pre-order, the band will be performing a live-stream concert on September 26th with tickets for £10 which you can find on their website.