Event »
Megan's at the Sorting Office (Islington Square)
Megan's Picnic On The Summer Terrace
on August 14, 2020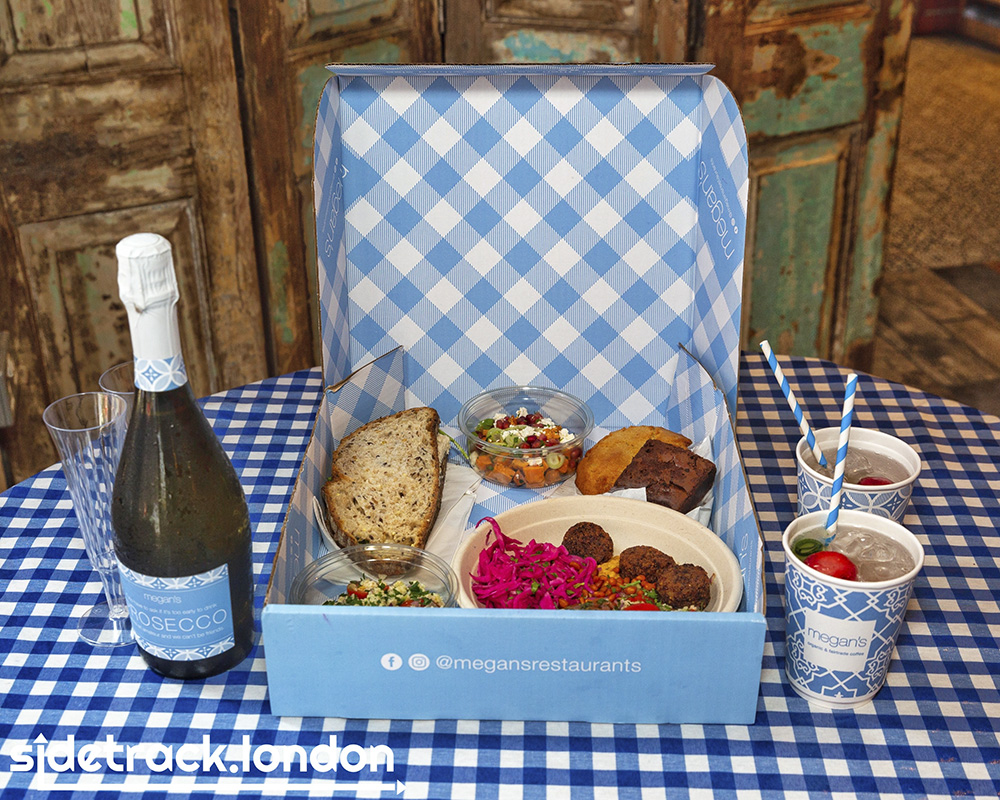 Summer has come to Islington Square with Megan's Picnic on the Summer Terrace, a series of pop-up picnic events featuring live music, an outdoor bar and even cosy beds for your dogs!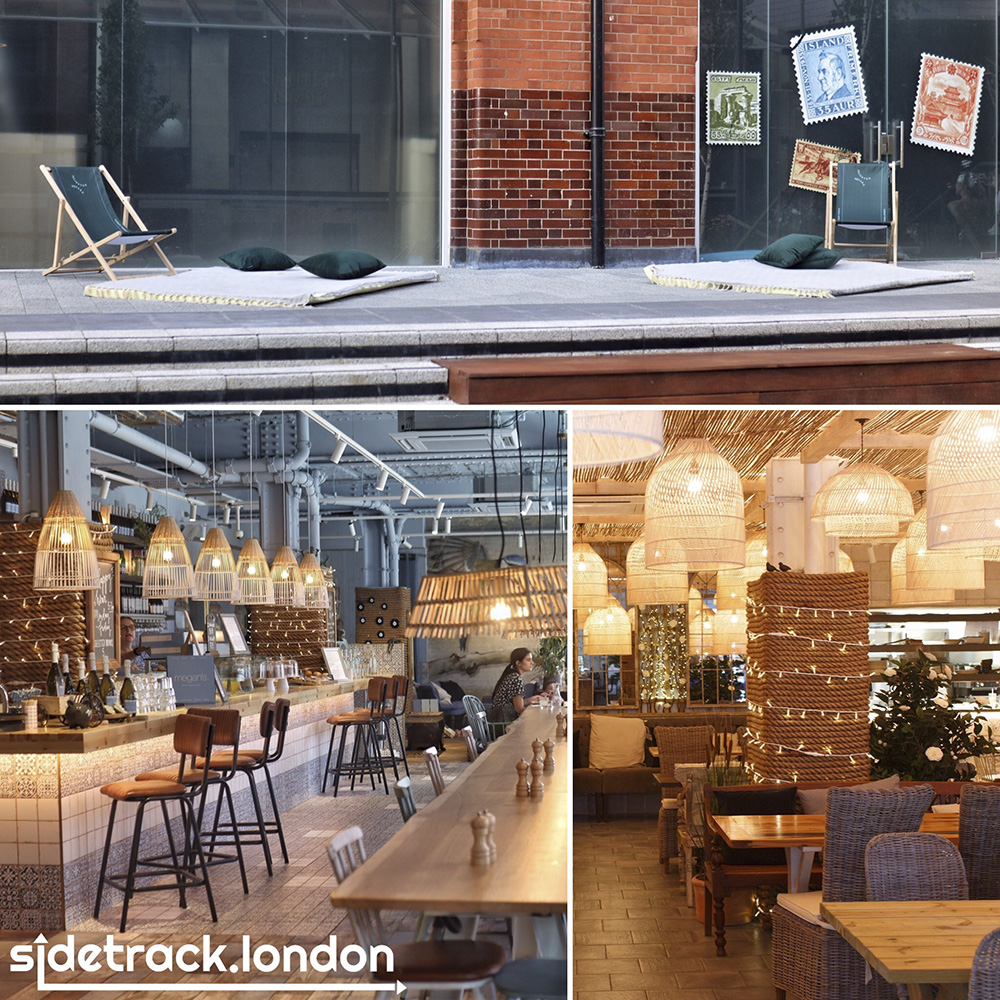 Held at Megan's at the Sorting Office in Islington, the summer terrace has been filed with deck chairs, cushions and comfy padded blankets, so you can enjoy your picnic in the sun. But don't worry if the weather doesn't hold up, you can always head inside and dine in one of the cosy fairy-lit booths.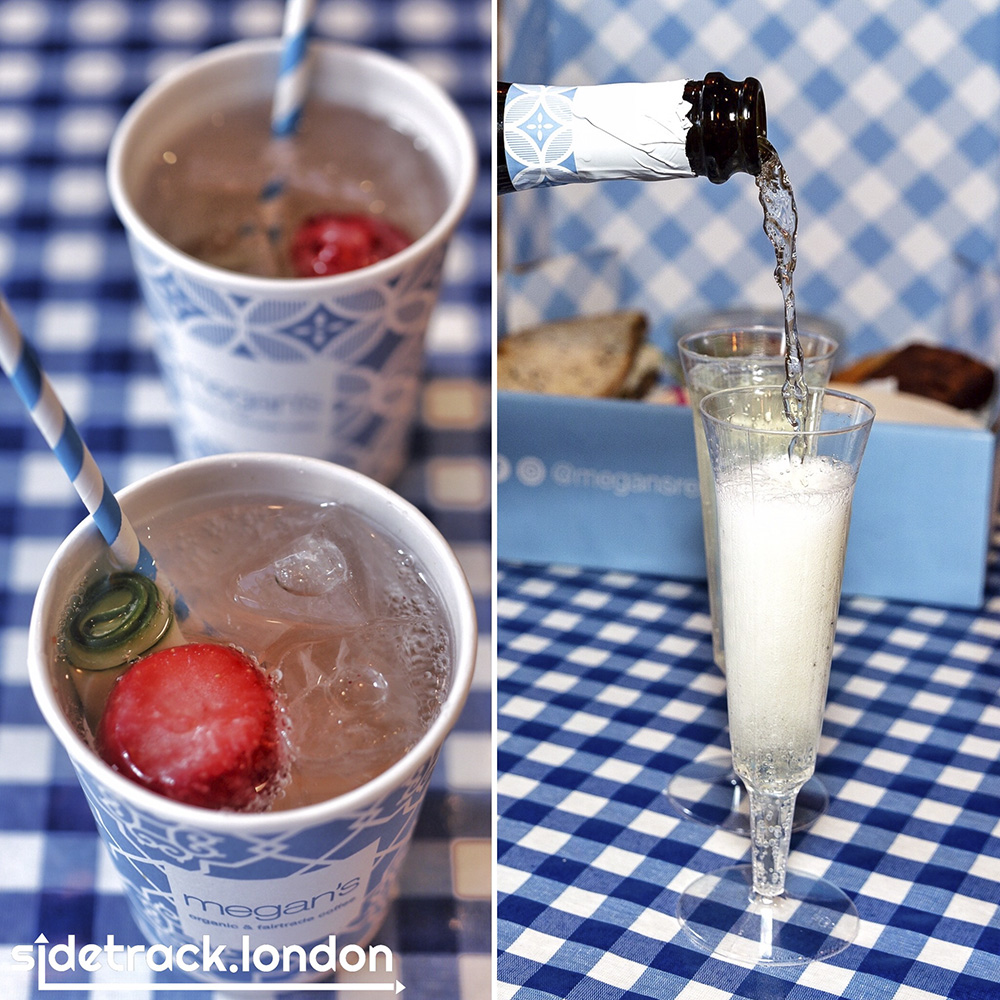 The bubbles will be flowing and on arrival, each guest receives a Peach & Rose Cup mixed with Hayman's gin and you can accompany your picnic with a bottle of champagne, prosecco or homemade lemonade.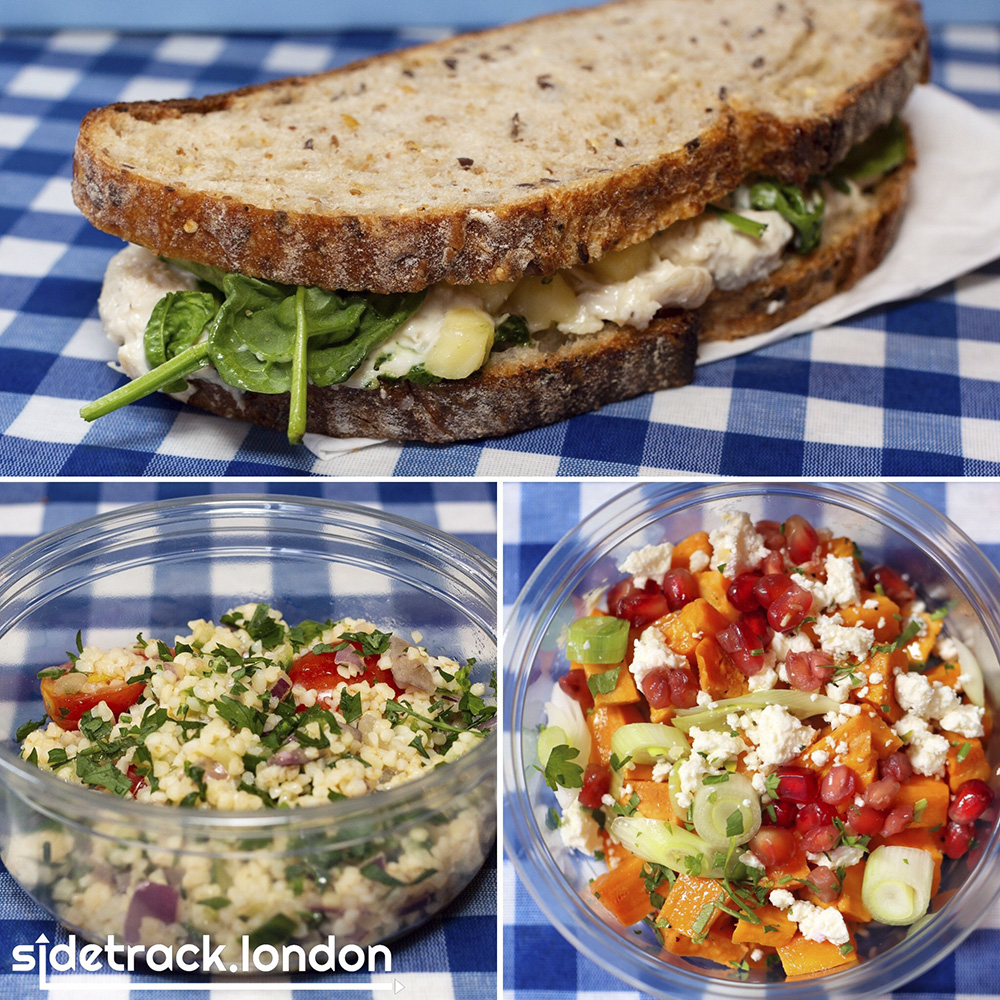 Filled with delicious Megan's dishes, each picnic baskets is customisable with your choice of two sandwiches or bowls, two deli salads and two desserts. The box even fold out to become a mini picnic table.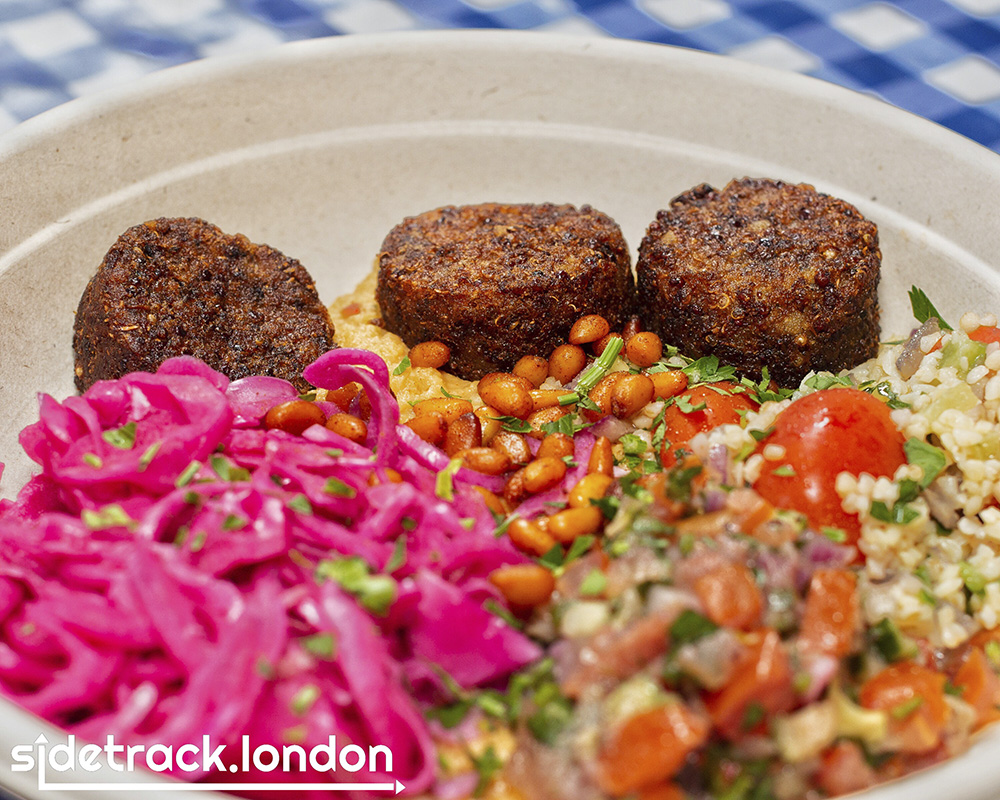 We tucked into the roasted sweet potato & feta salad, tabbouleh, a chicken, mozzarella & pesto sandwich and a colourful falafel hummus bowl. Each dish was fresh and full of flavour, perfect for al fresco dining on a hot summer day.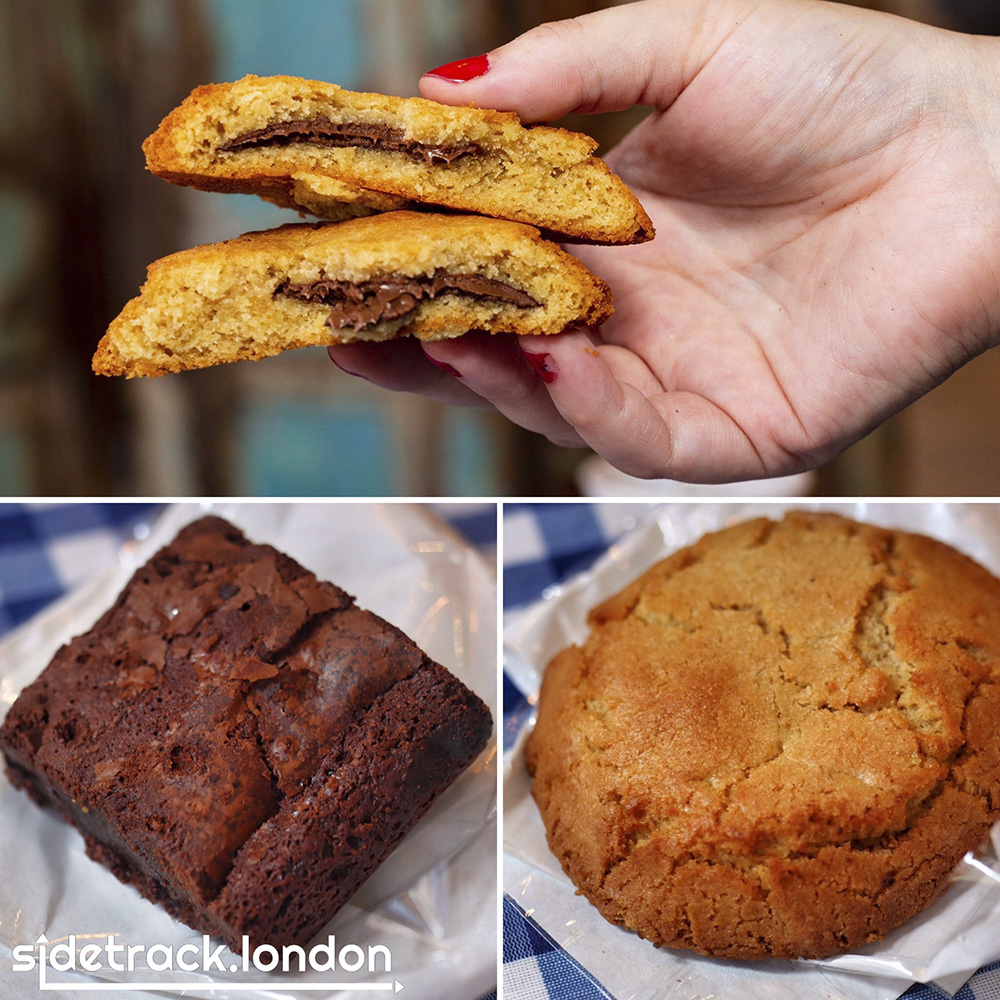 And for dessert, we indulged with the gluten free brownie and a sea salt cookie filled with gooey Nutella.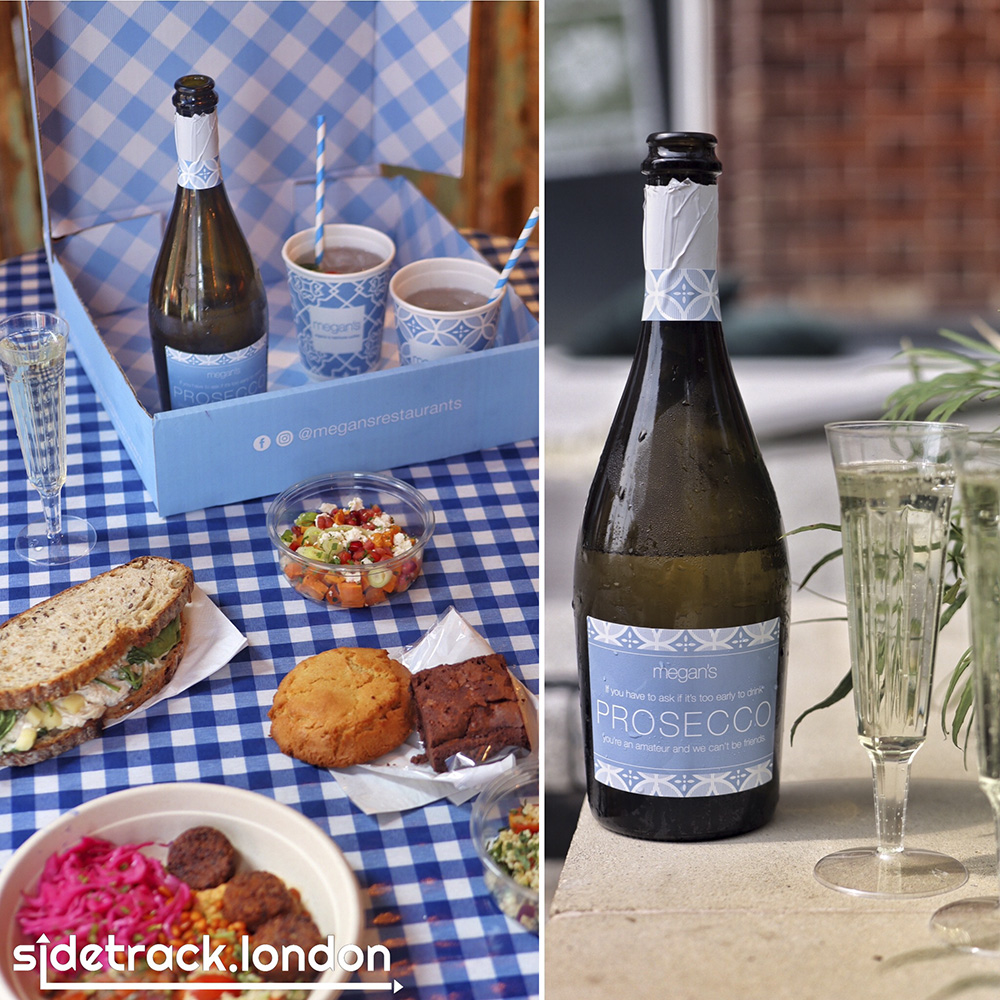 Check out the Megan's website to find out when the next pop-up picnic event is happening and find a location near you.