Experience »
The Old Queens Head
Neon Naked Life Drawing
on October 12, 2020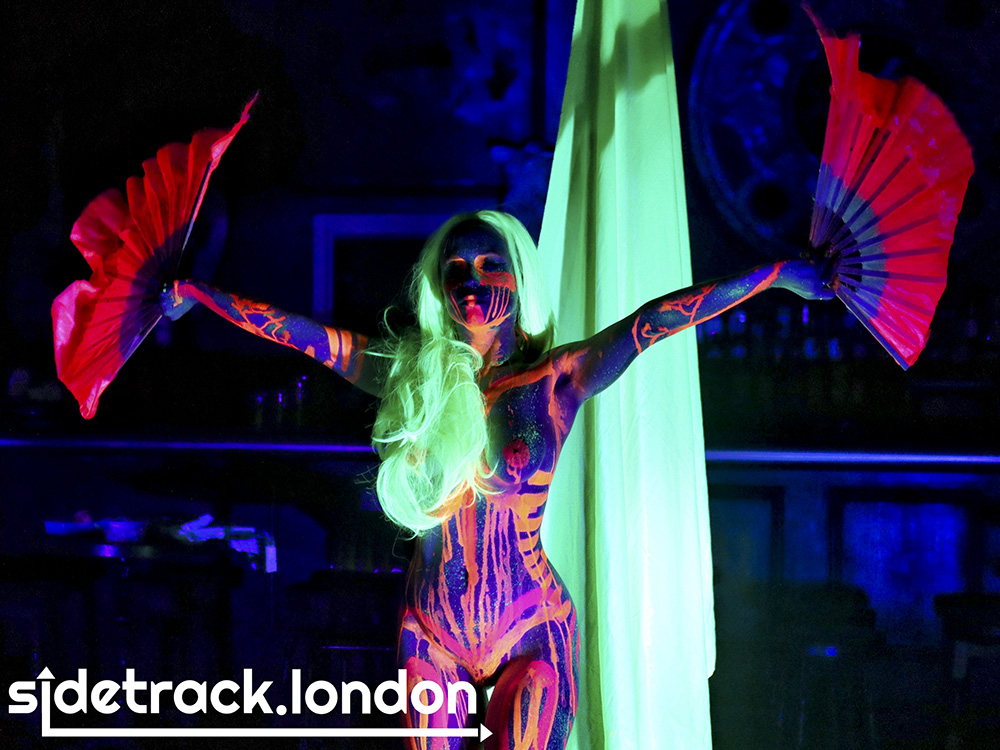 Tap into your creativity in the dark at Neon Naked, a life drawing workshop under UV lights.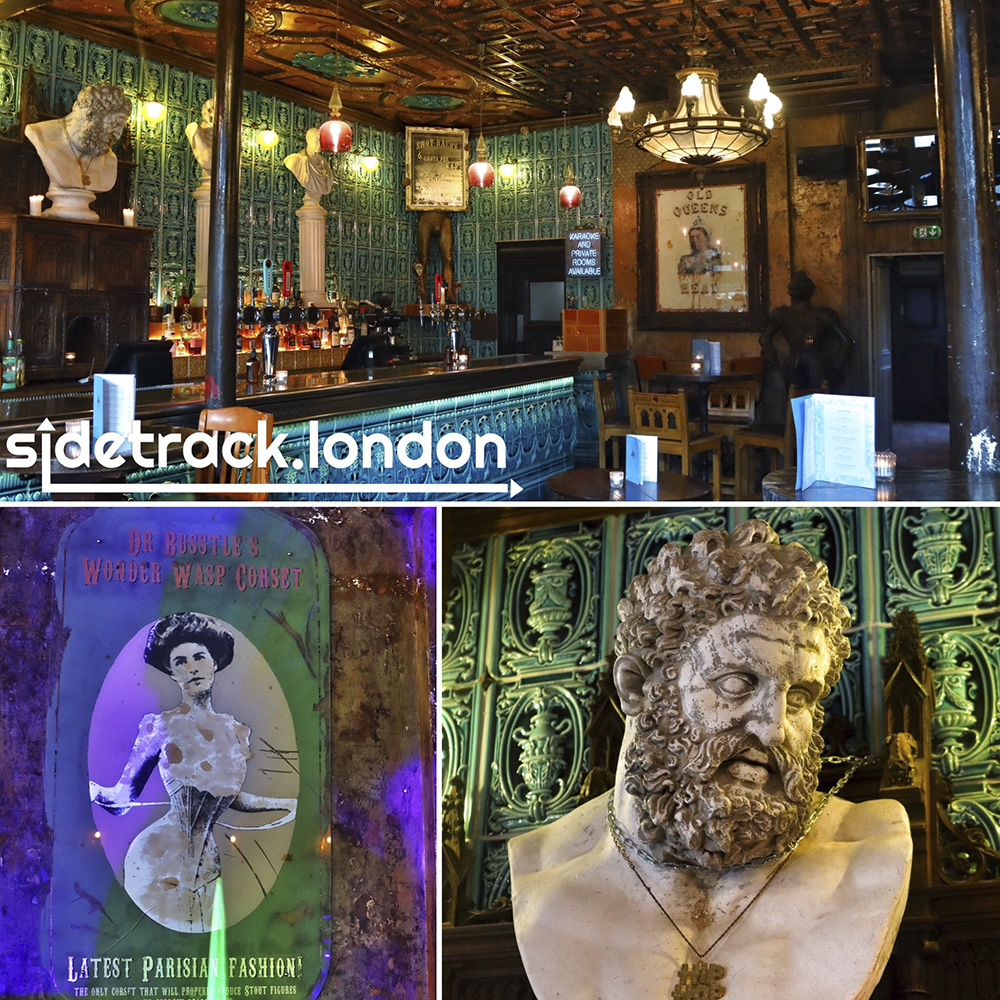 Taking place in venues over the city, our workshop was at The Old Queens Head in Islington, a quirky pub that was the perfect backdrop for our drawings.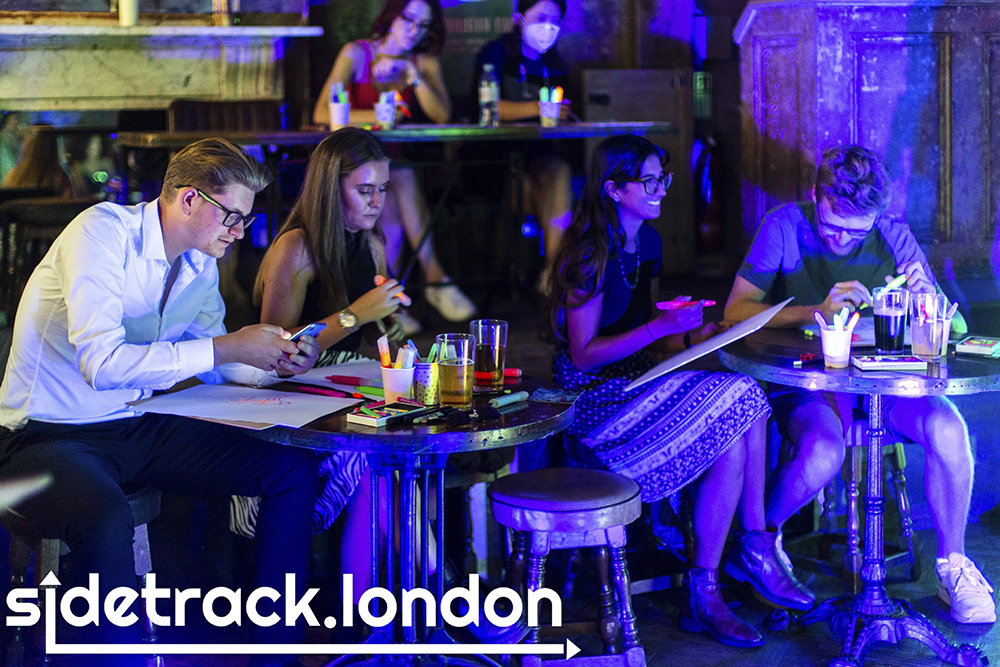 All you have to do is grab a drink and everything else need is provided with plenty of drawing boards, neon glowing pens, chalks and crayons to light up your paper.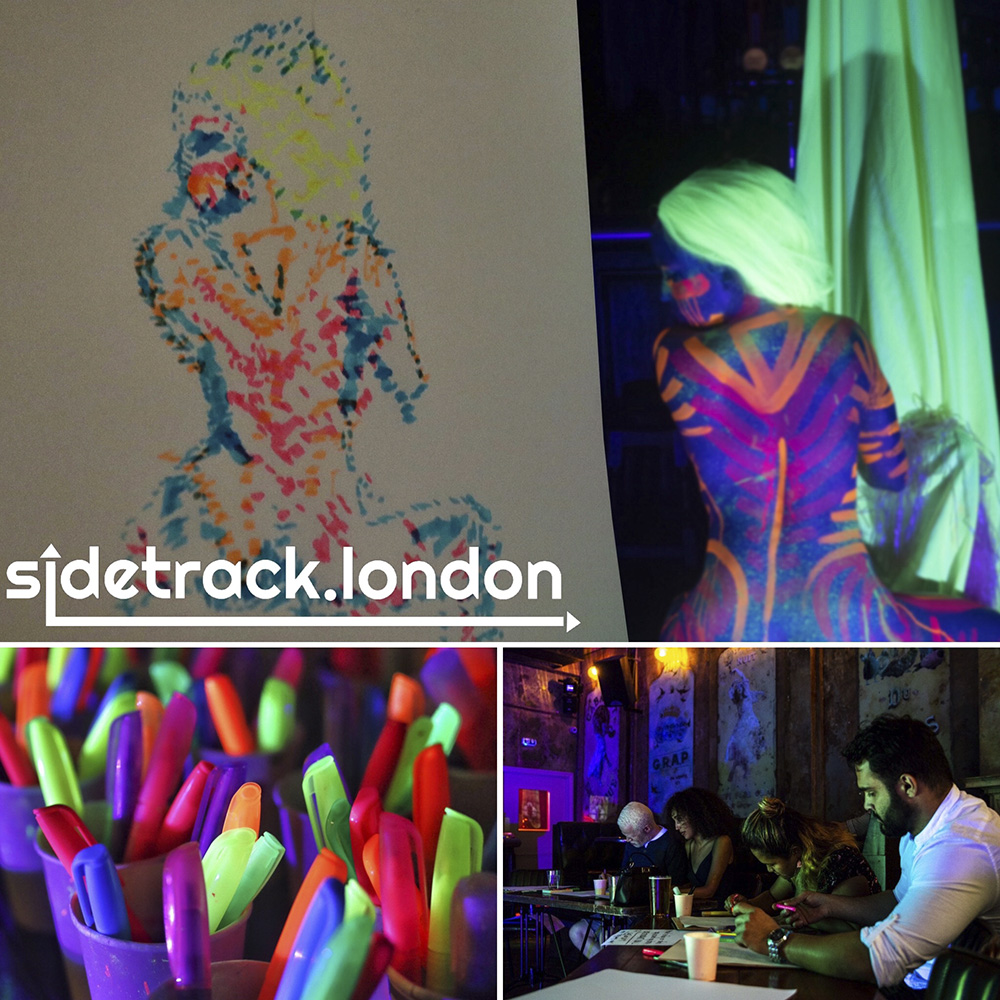 Tutor Jylle Navarro has been running Neon Naked for over 3 years and is on hand to help and inspire throughout the class.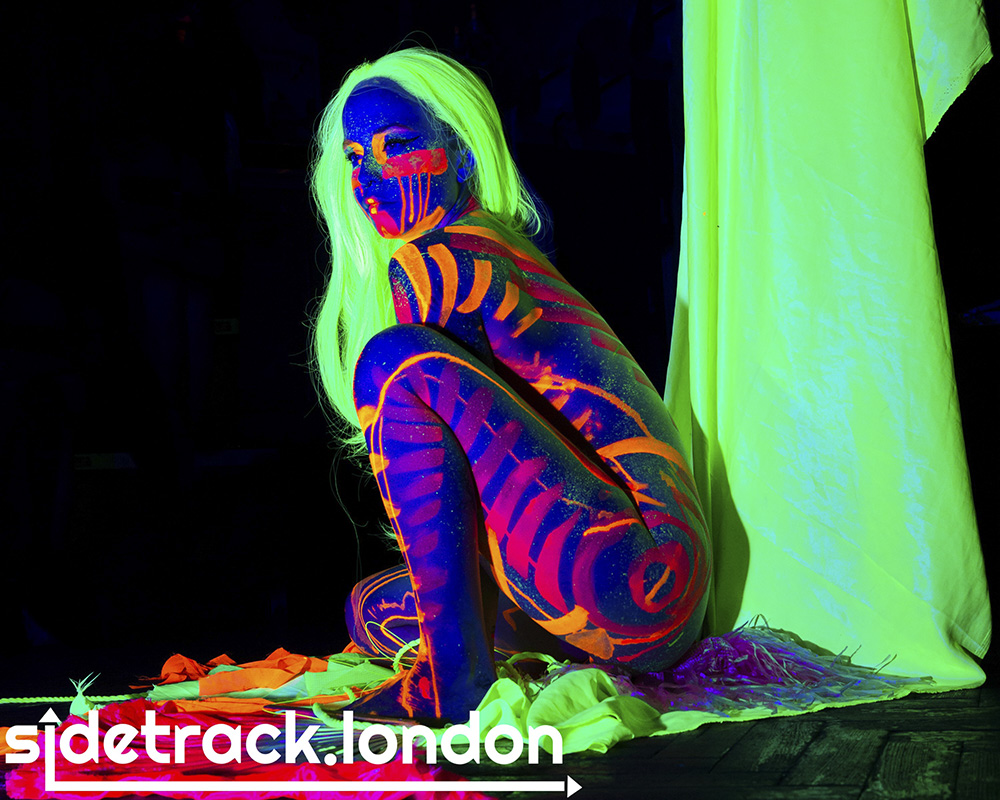 Professional life models are beautifully painted with UV paint and accessories which light up under the ultra violet light to create a stunning visual.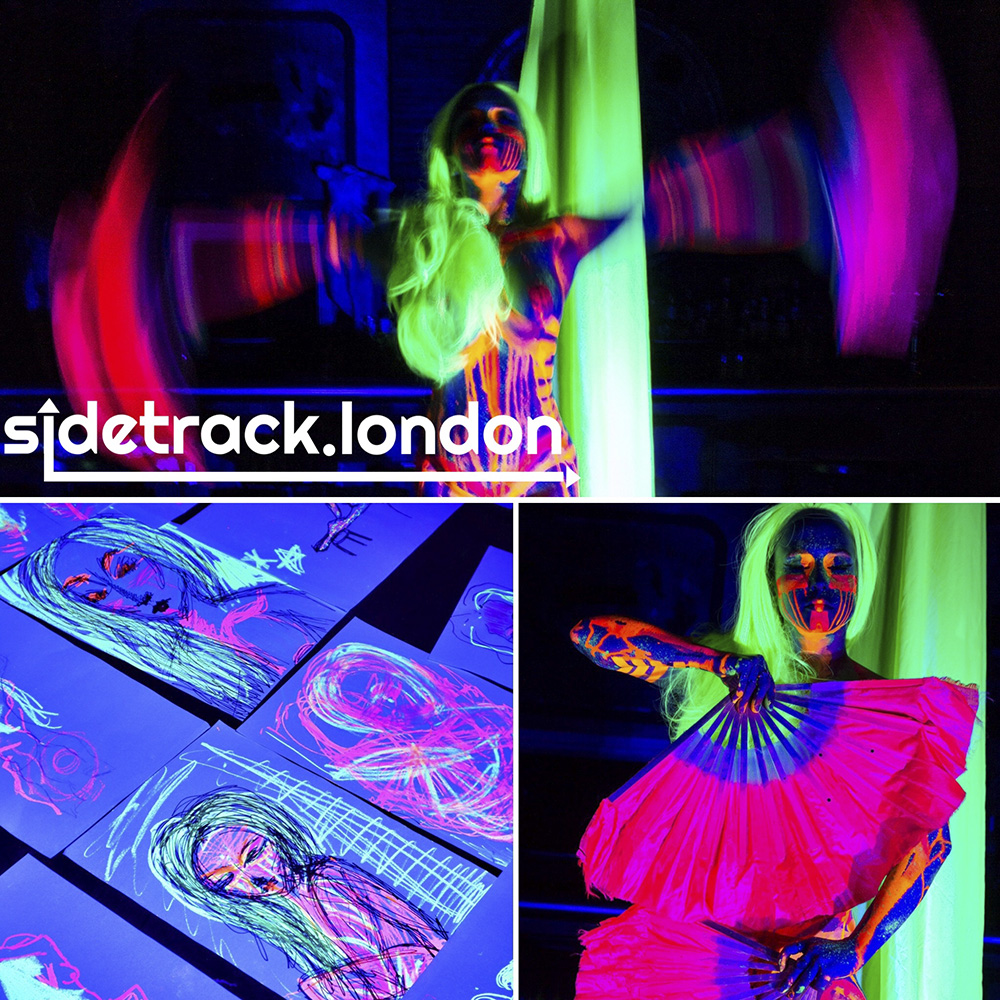 The workshops are fun and creative, featuring challenges including drawing without lifting the pen, not looking at the paper and sketching a moving model. At the end of the class, all the drawings are placed in the middle of the room so you can admire each others work.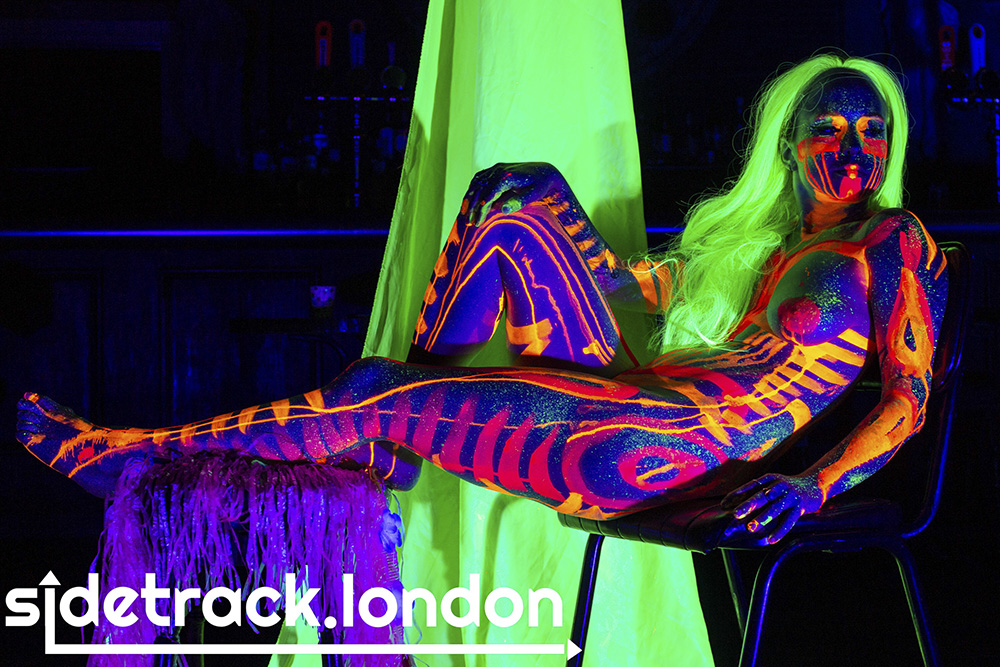 You can find out more about Neon Naked life drawing and find a class on the Neon Naked website.