Afternoon Tea »
Wild Heart Restaurant at Sanctum Soho Hotel
High Tea
on November 11, 2020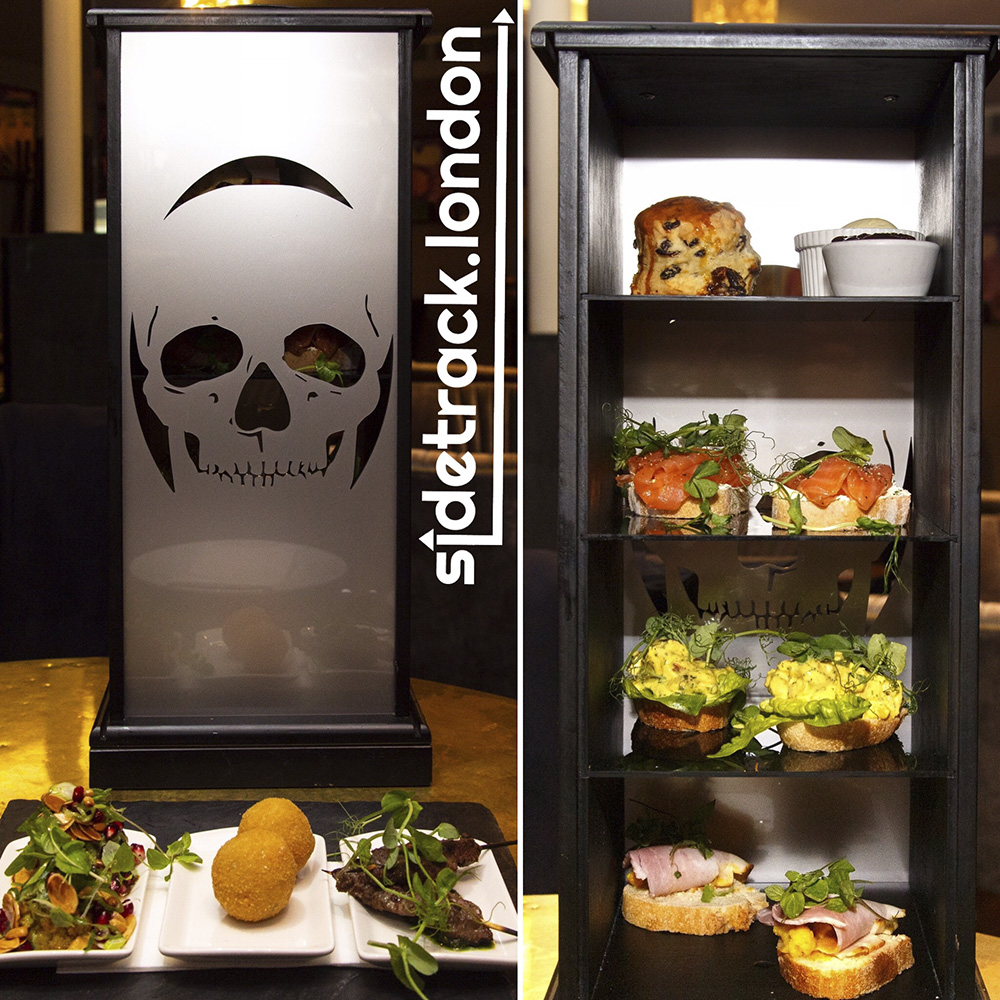 As artistic as the surroundings, the Wild Heart Soho High Tea is the perfect way to indulge your wild side.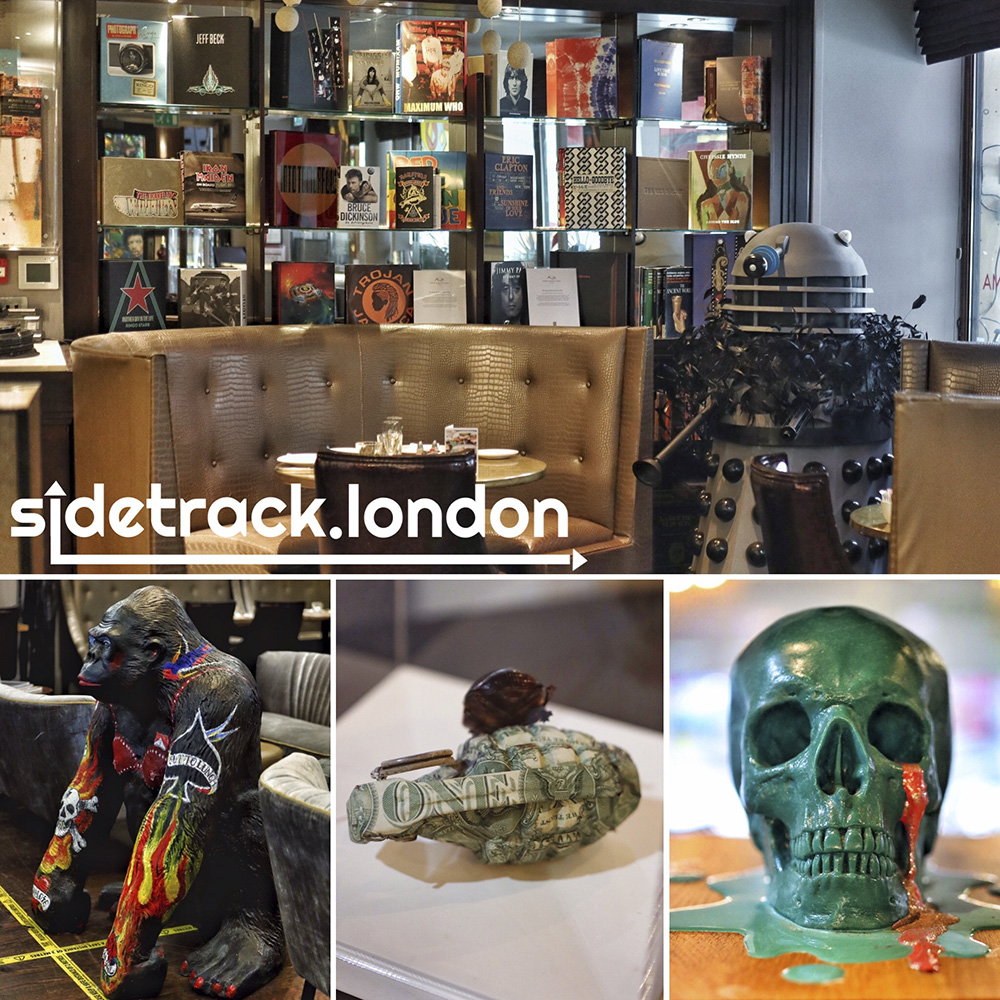 Located in the Karma Sanctum in Soho, the Georgian Townhouse is decorated more like a gallery than a hotel with art on the walls, sculptures and a full size Dalek in the corner.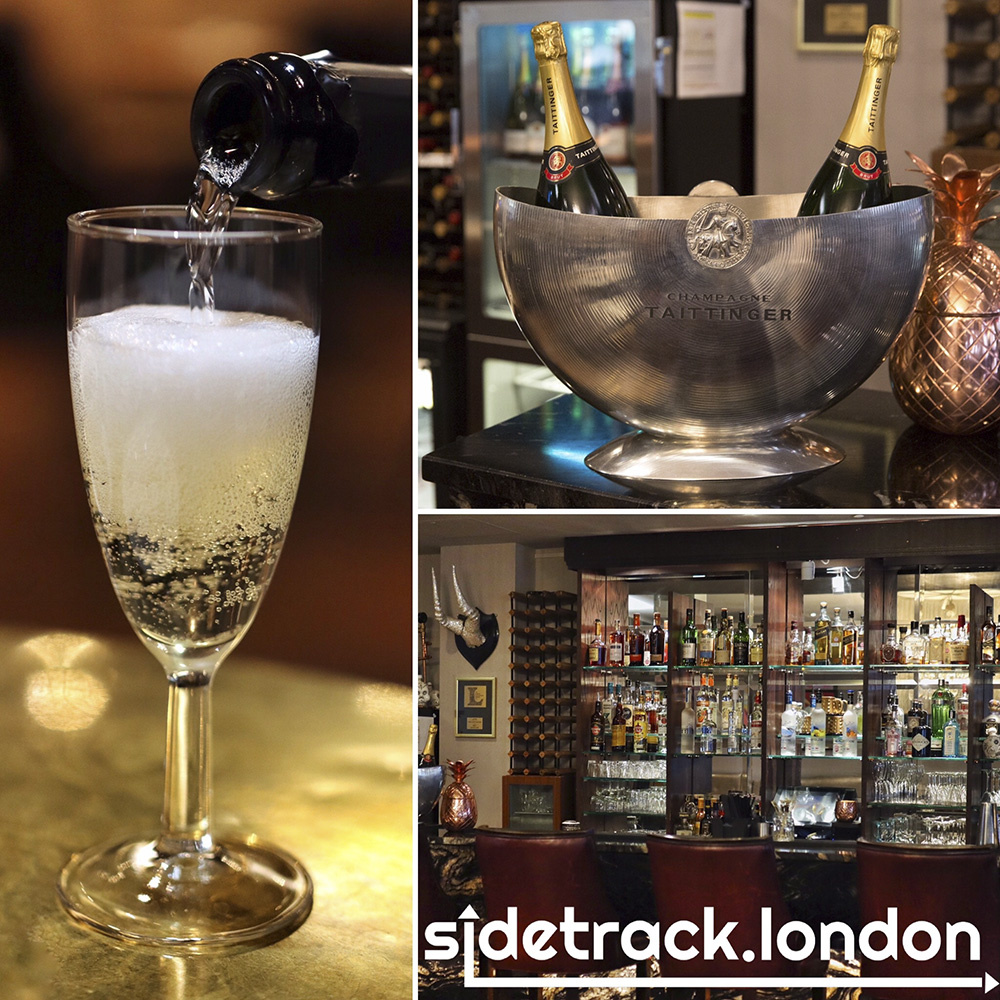 The experience begins with a glass of Taittinger Champagne and your choice of tea or coffee.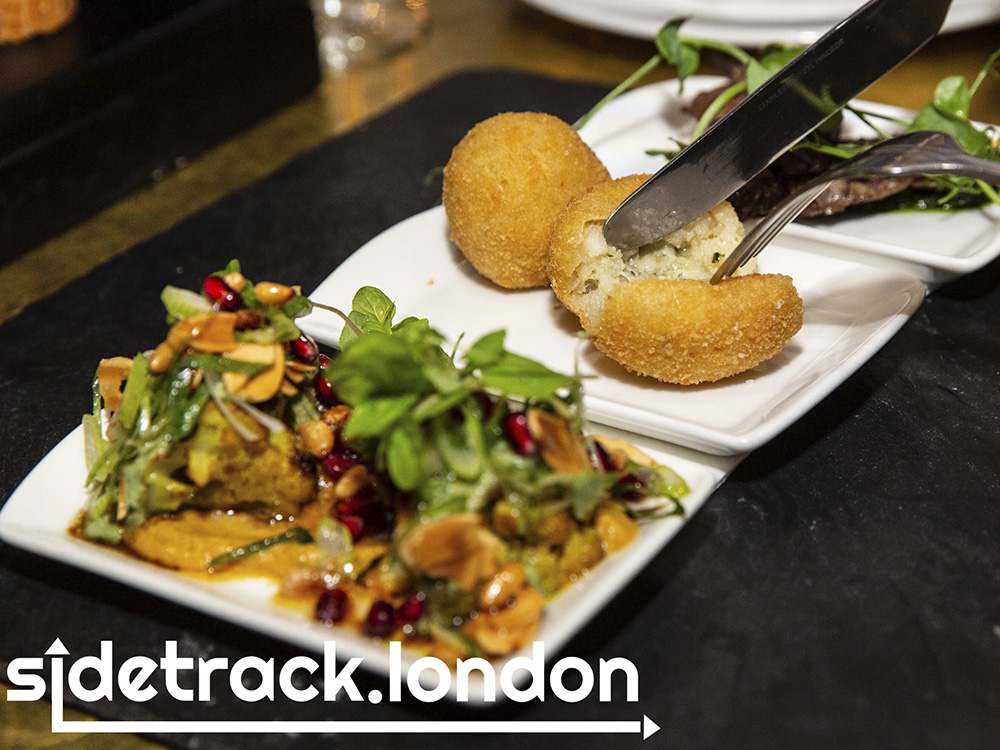 First comes a slate of delicious mini savouries to whet your appetite.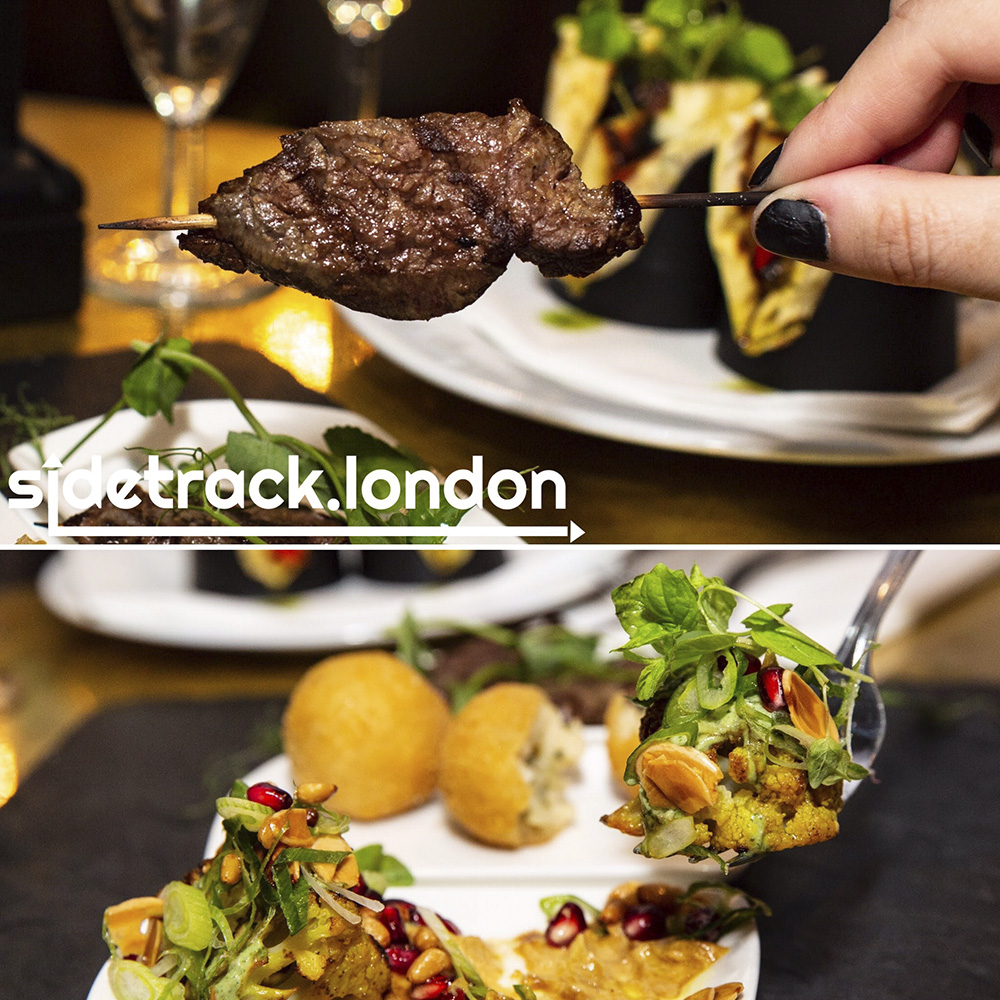 Sink your teeth into Deep Fried Arancini filled with blue cheese, skewers of grilled Bavette Steak with chimichurri sauce, and a Cauliflower Shawarma topped with pomegranate molasses and toasted pine nuts.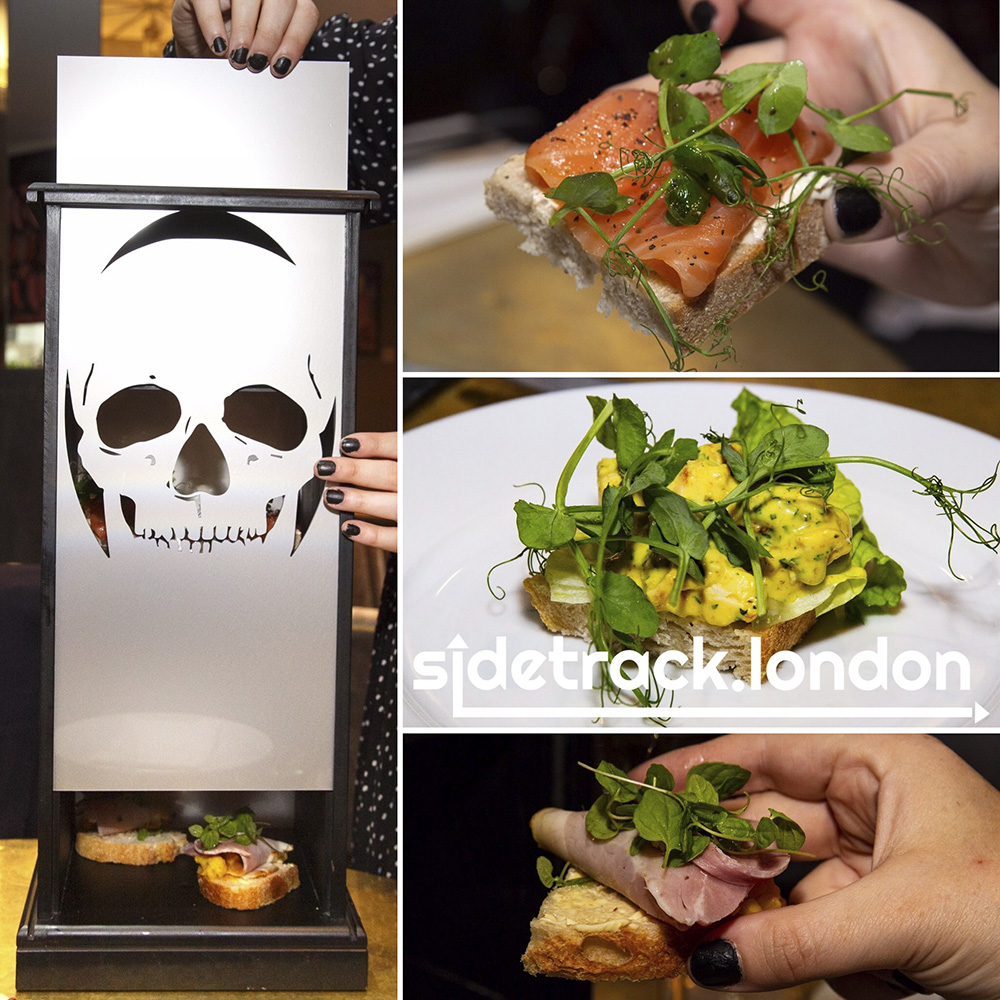 Next come the open faced sandwiches, served in a skull etched box that opens to reveal the delicacies inside.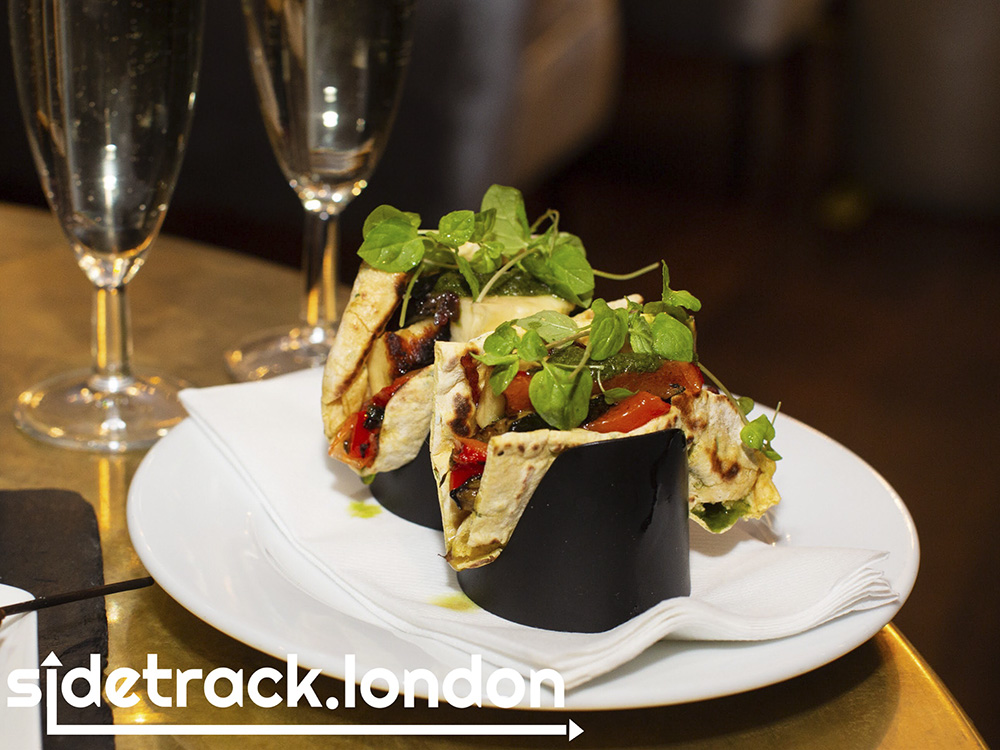 Enjoy Grilled Coronation Chicken, Oak Smoked Salmon with whipped dill cream cheese, Honey Roasted Ham with homemade London piccalilli and Grilled Halloumi Onion Wraps with roasted Mediterranean vegetables.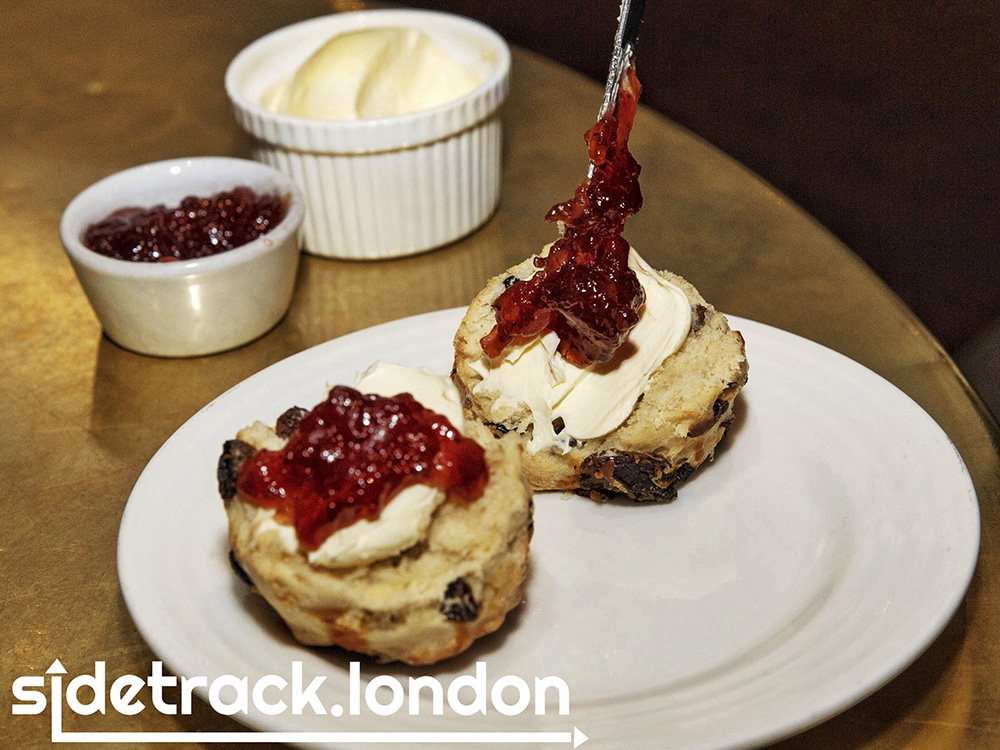 The Homemade Scones come served warm with sweet preserves and thick clotted cream.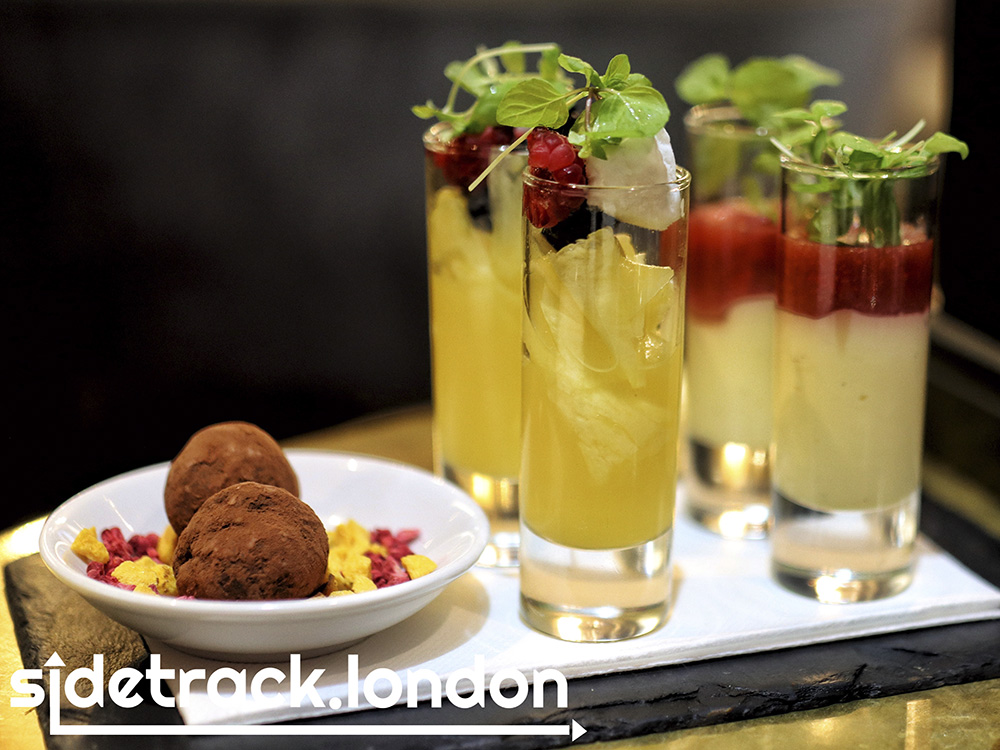 A slate of sweet minis is severed last as the perfect ending to the experience.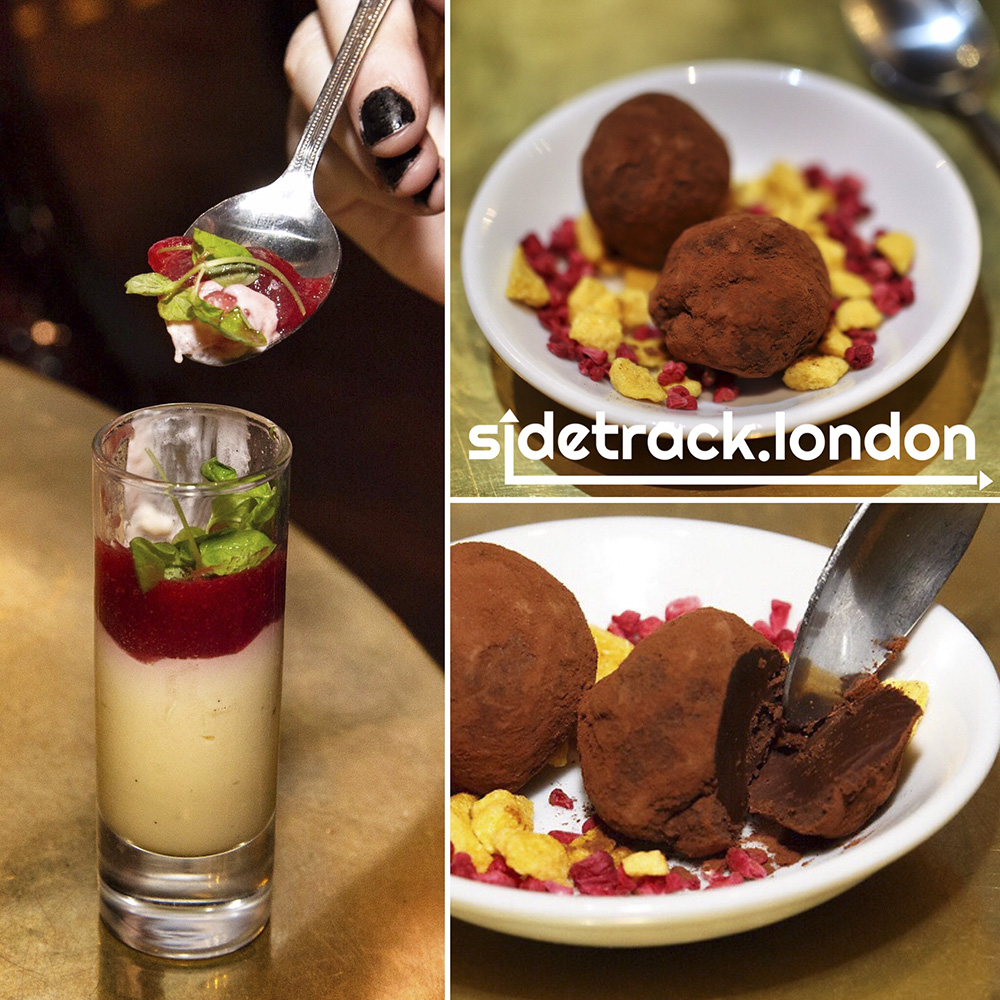 Dive into a Dulce de Leche Panna Cotta topped with strawberry compote, Pineapple Carpaccio with coconut ice cream and a Mini Dark Chocolate Ganache Tart sprinkled with berries.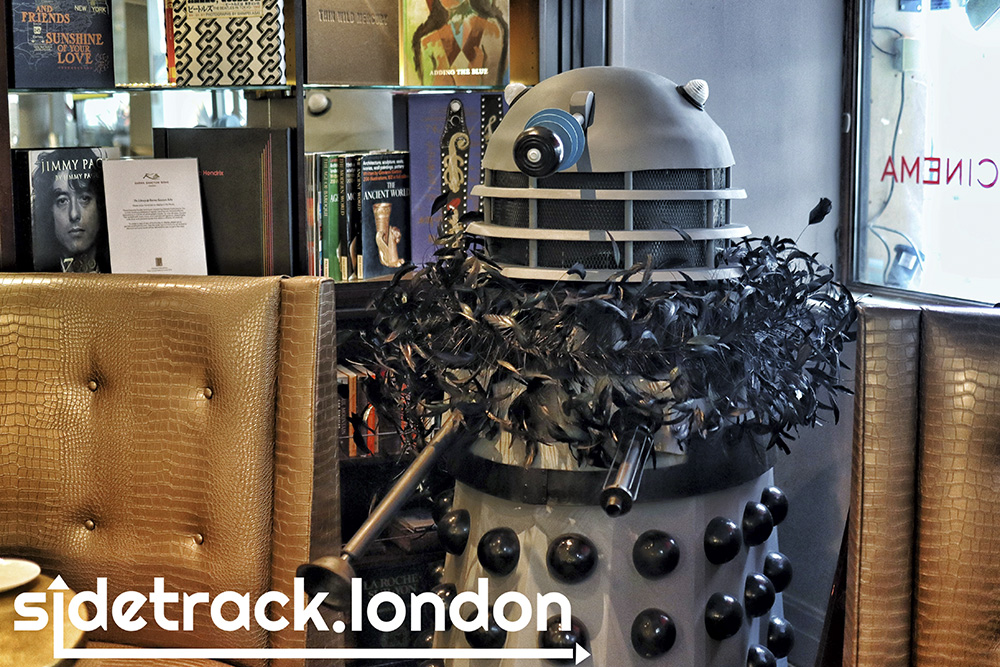 High Tea costs £25 per person and you can book your table this December via the Karma Sanctum Soho website.