Immersive »
Pedley Street Station
The Murder Express
on November 10, 2020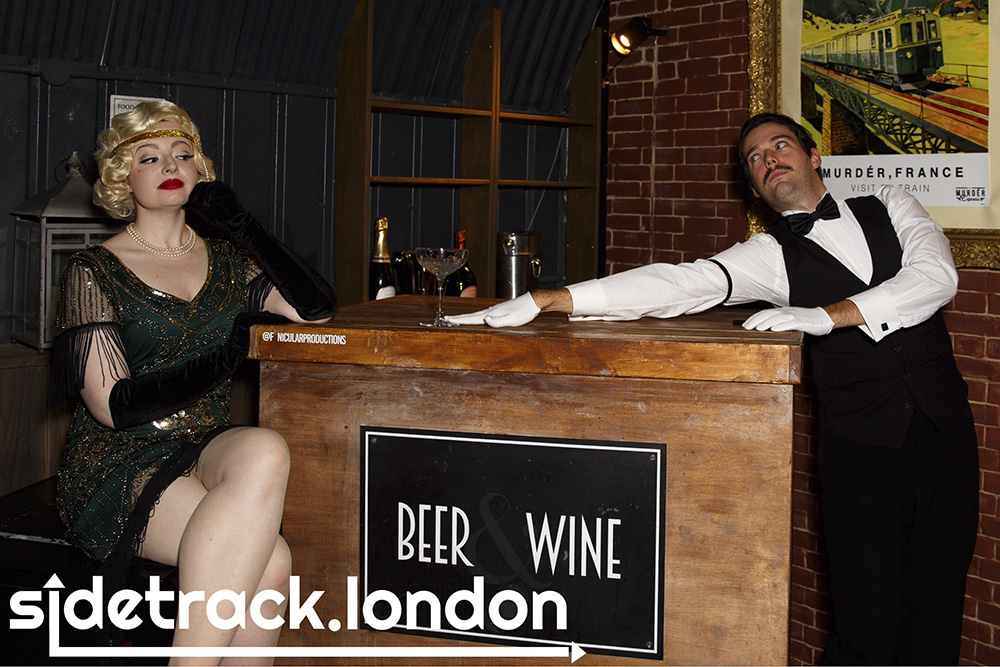 Hop aboard The Murder Express for an immersive evening of mystery, cocktails and fine dining.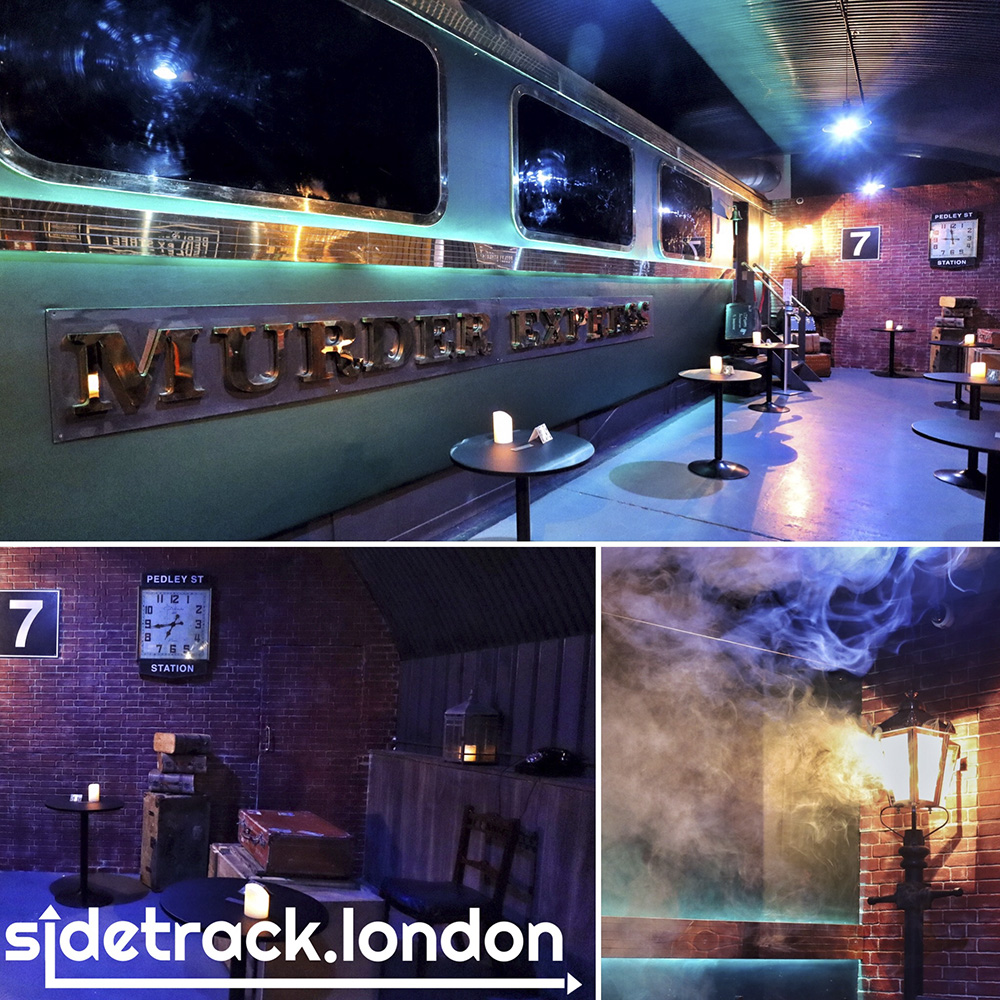 Located at Pedley Street Station in Shoreditch, an old railway arch has been transformed into a 1920s station.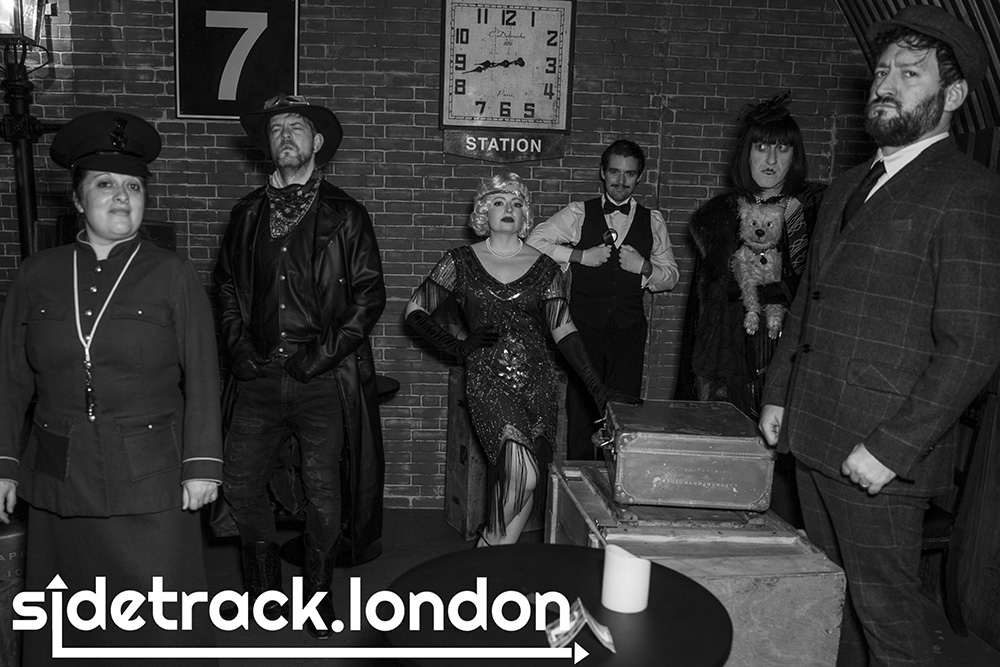 The drama begins as soon as you enter the station with a cast of quirky and eccentric characters to meet and welcome you into the experience.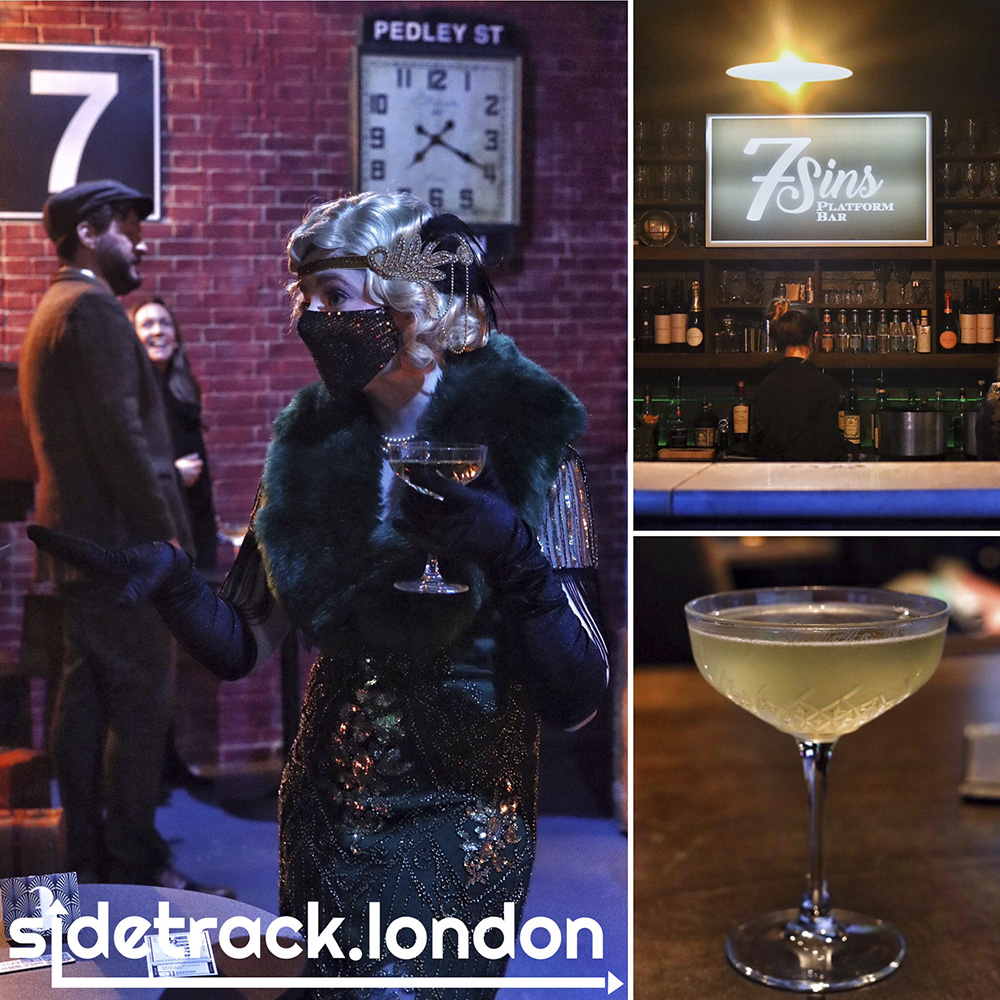 Start with a drink at the Seven Sins Platform Bar where expert mixologists are on hand to concoct a huge range of classic cocktails from the era.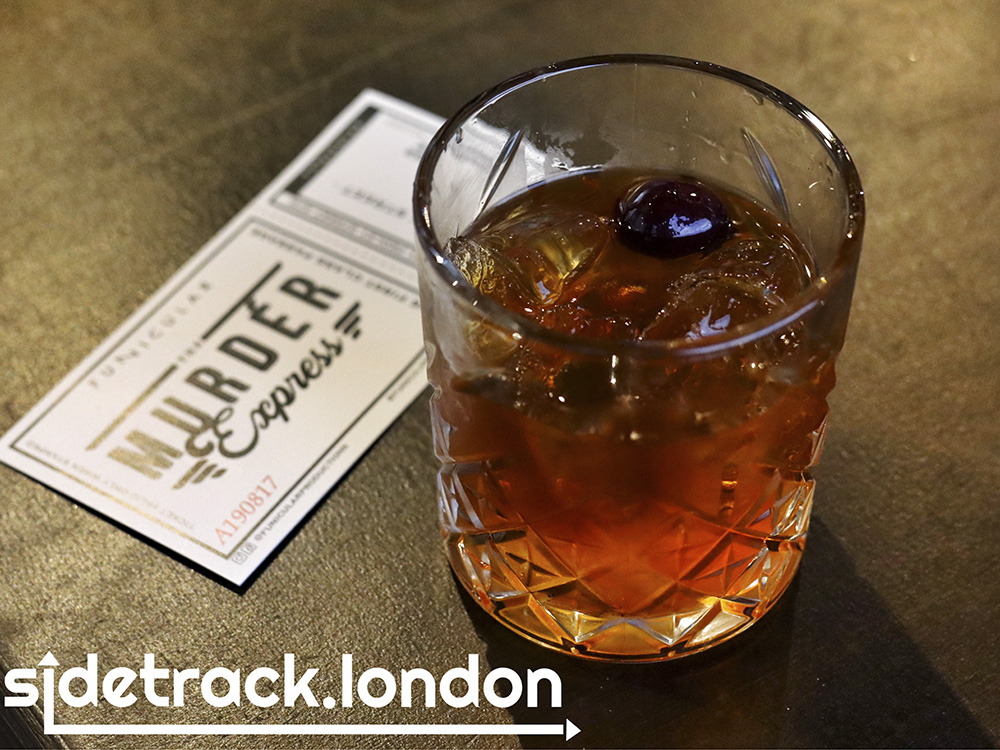 We sipped on a sparkling French 75 and smokey Old Fashioned before the journey began.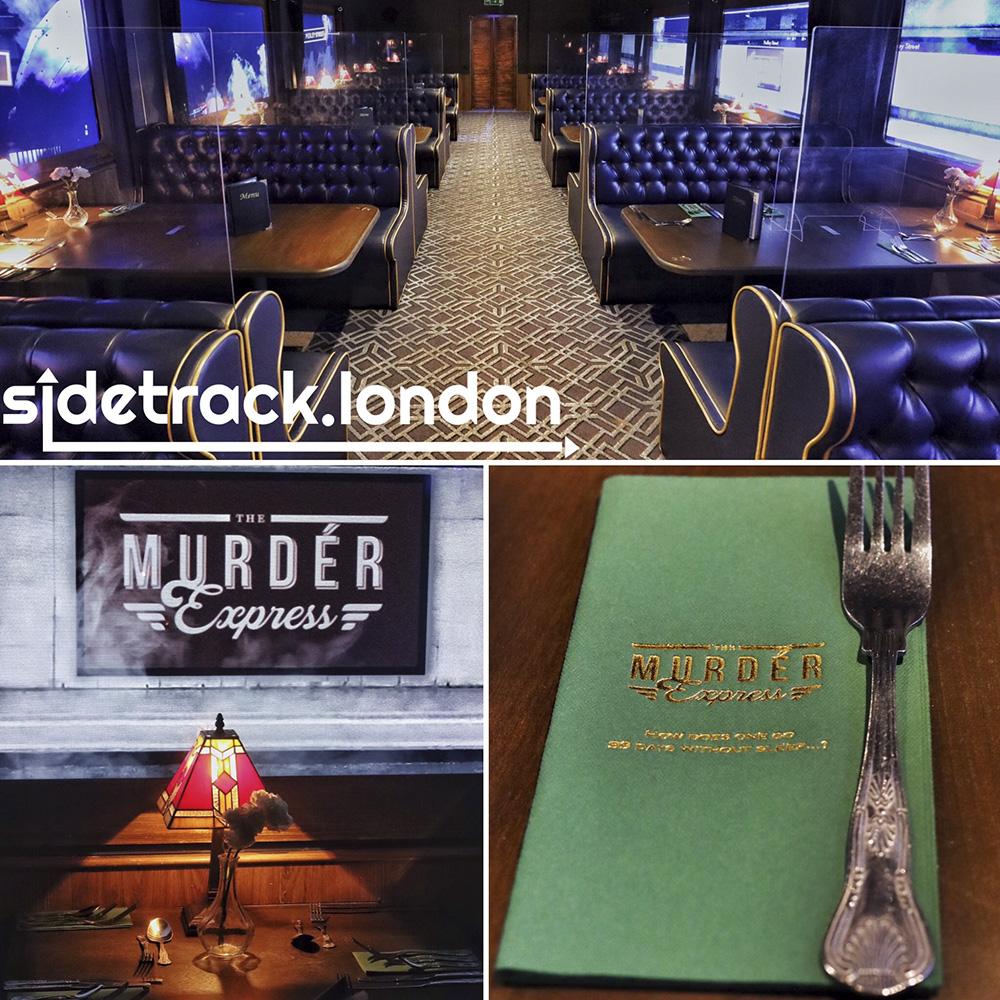 Once aboard, you'll be seated in your own booth with a front-row seat to the action.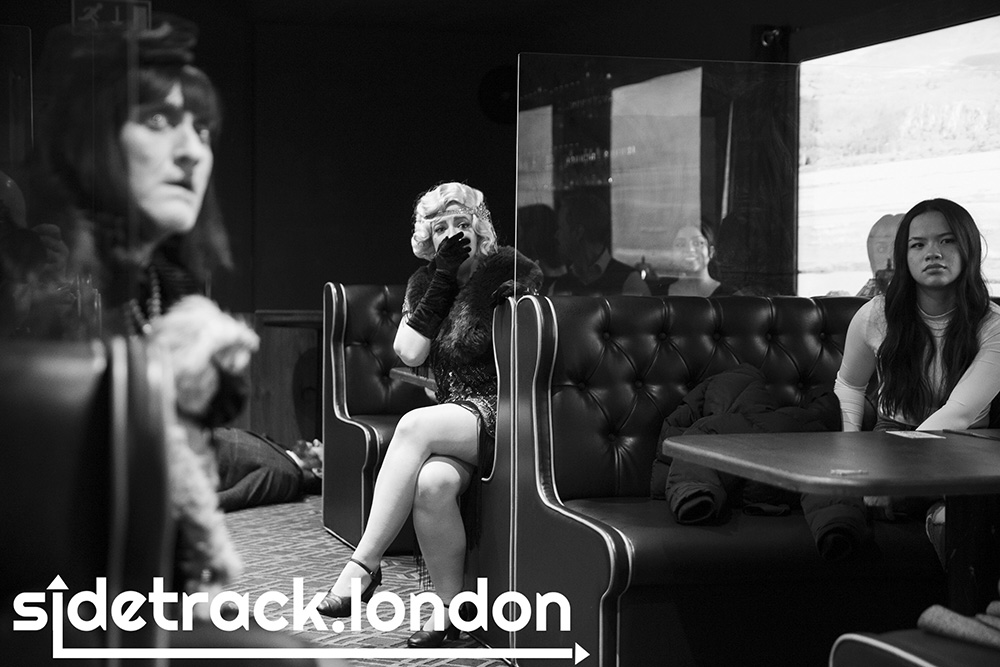 The story continues on the train when one of the characters is murdered and suspicion falls on everyone onboard... even Fluffy the dog.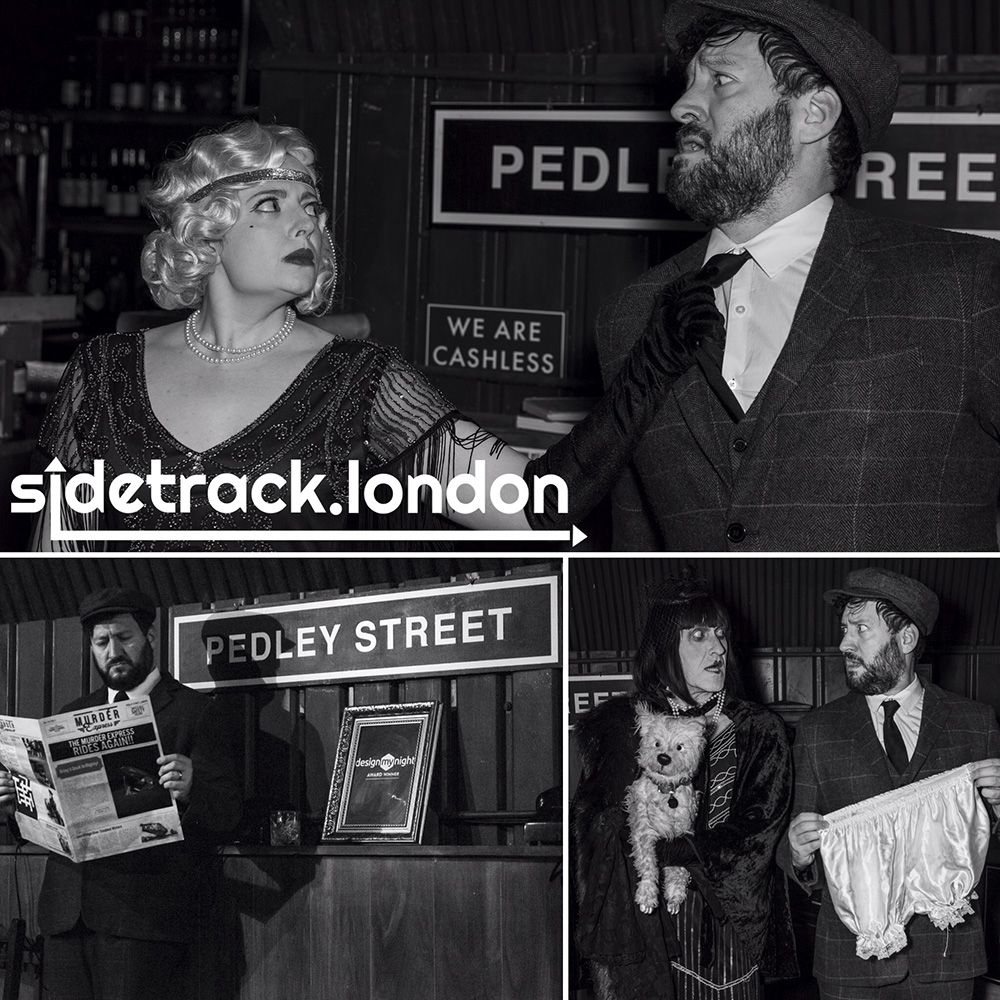 A classic whodunit in true Agatha Christie style, get your detective hat on as you pick apart stories and alibis to find out who's not telling you everything they know.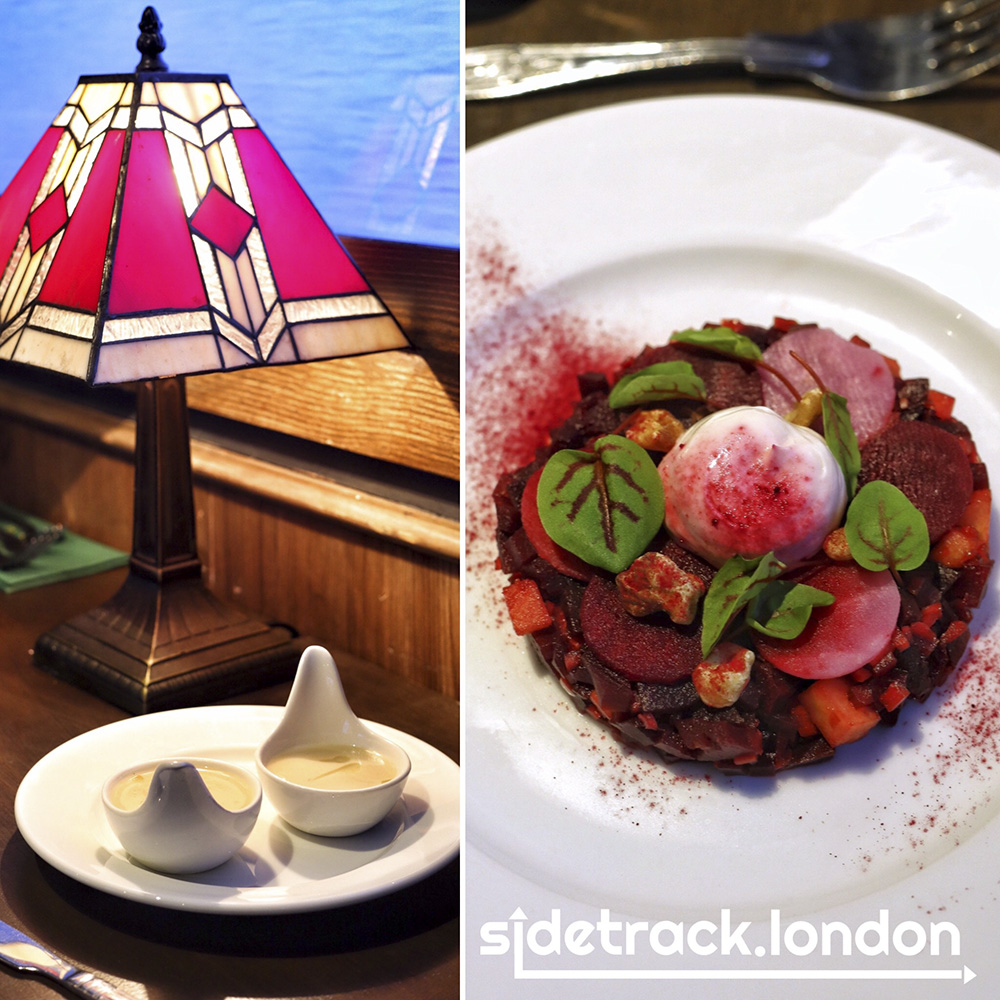 Not your typical train food, this three course meal has been prepared by MasterChef finalist Louisa Ellis, starting with an Amuse-Bouche of Celeriac & Truffle Soup and a delicious Starter of Beetroot Tartare with apple, walnut, cultured cream and sorrel.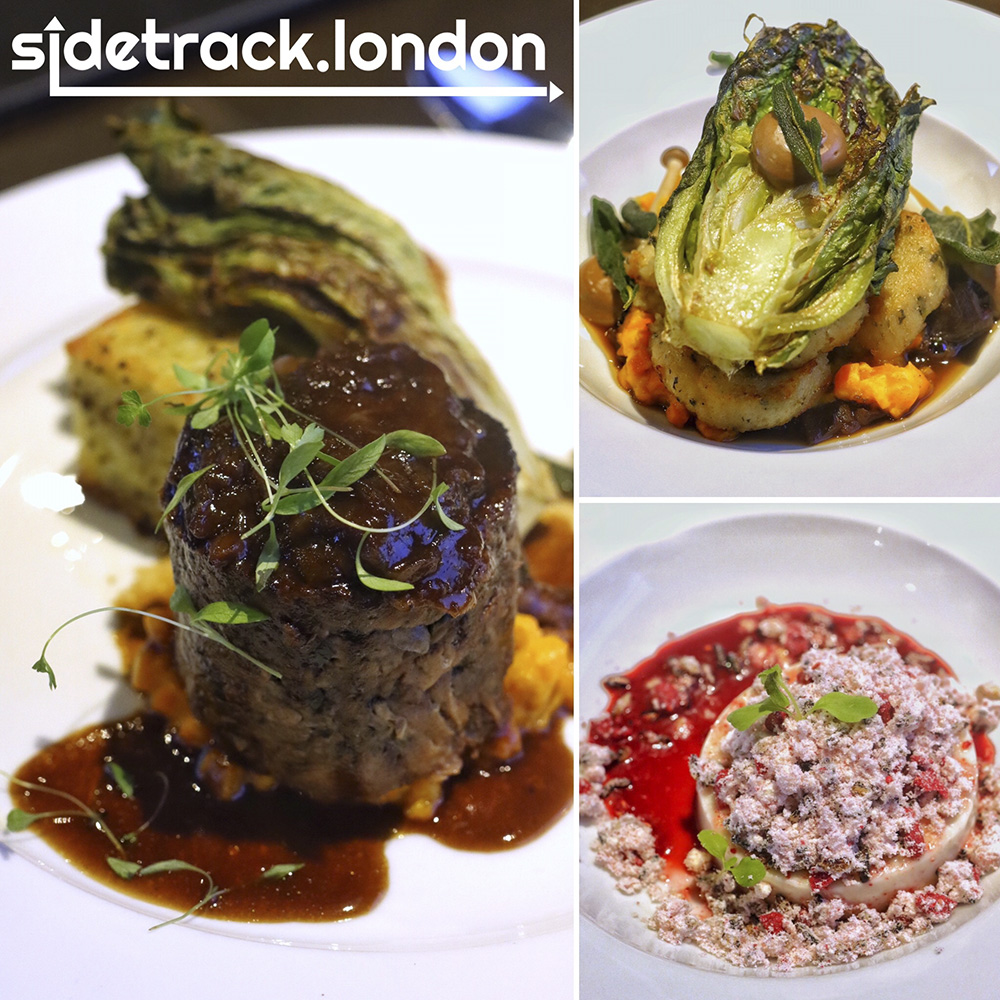 For the Main Course, choose between the sublimely tender Braised Blade Of Beef with potato rosti, black garlic and red wine gravy or a vegan friendly Sage Gnocchi with braised lettuce and shimeji mushrooms. And for dessert, tuck into a Buttermilk Panna Cotta or dairy-free Coconut Cream topped with raspberry, puffed wild rice and sherbet.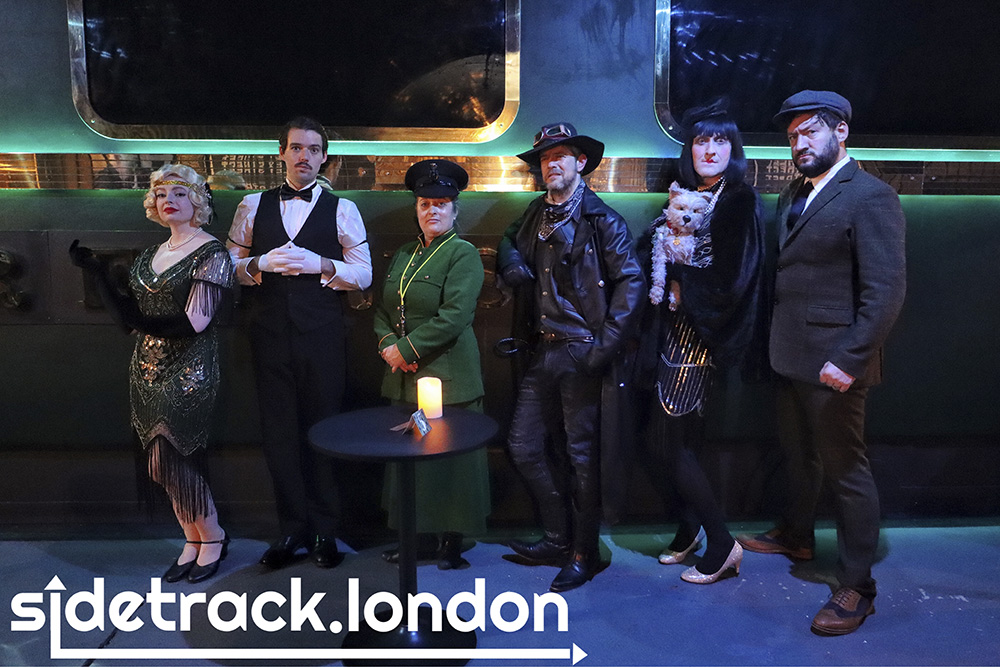 With time running out, you better decide who the murderer is before you've finished your dessert and we're not going to give you any clues.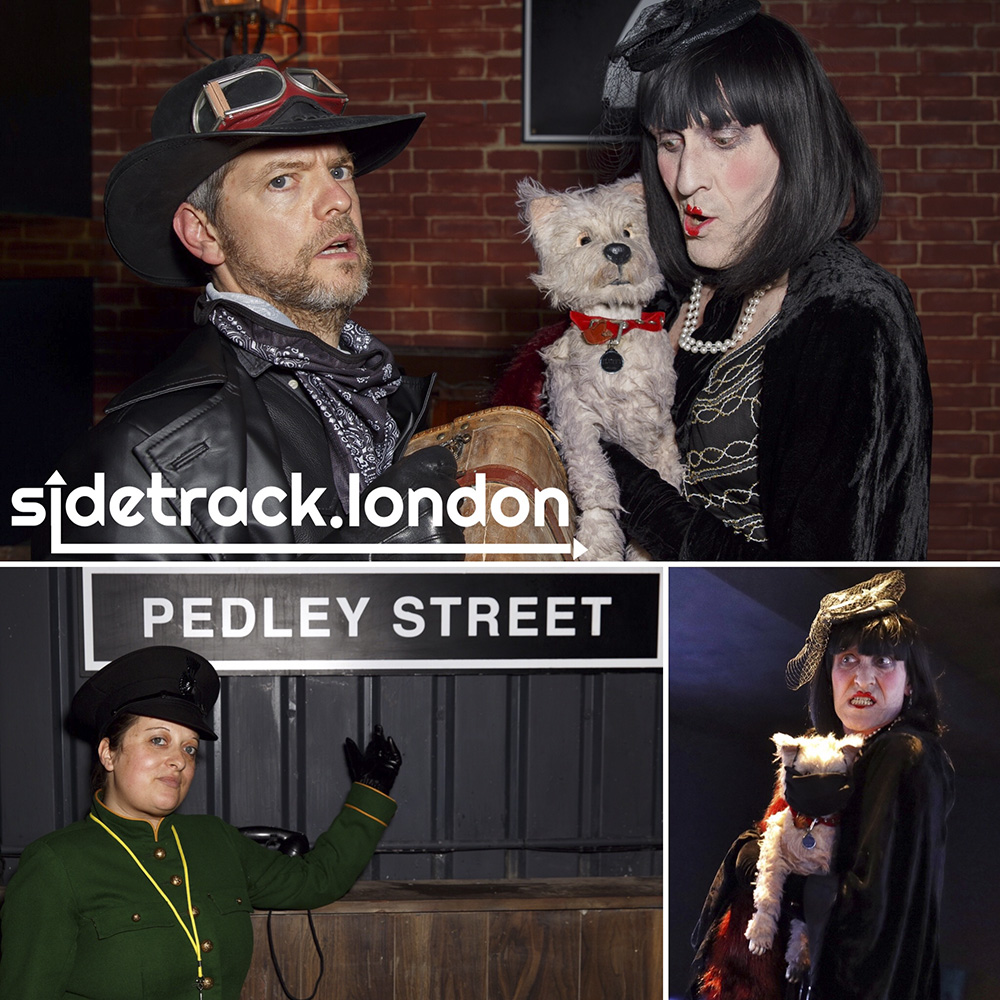 Mystery, intrigue and comedy await in this fully Covid-secure venue, offering the perfect night of escapism and fine dining.