Takeaway »
Halo Burger Shoreditch
100% Plant Based Burgers
on January 08, 2021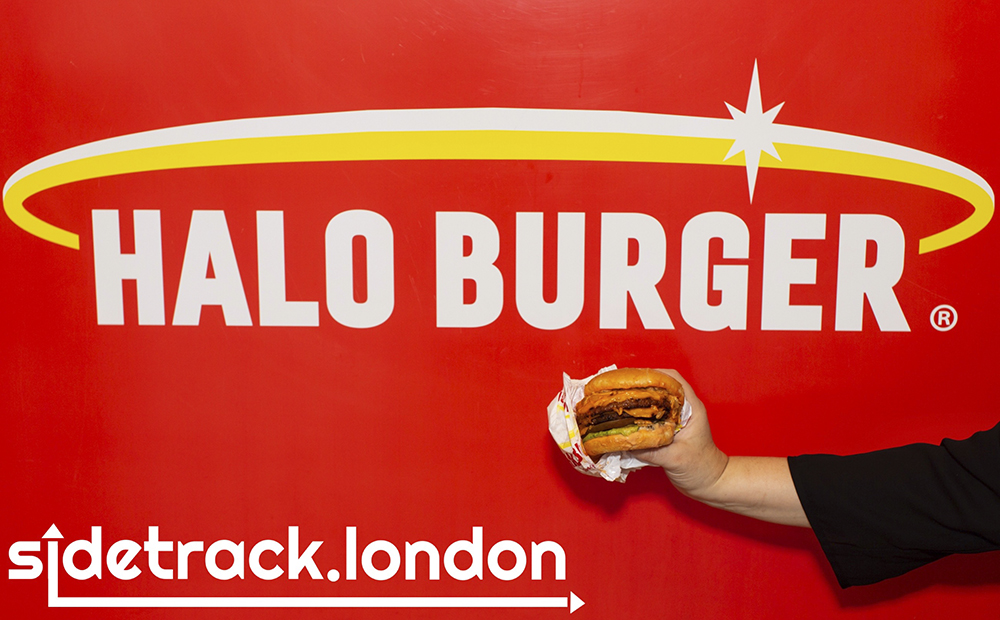 Celebrate Veganuary with takeout from Halo Burger, the UK's first 100% plant-based bleeding burger joint.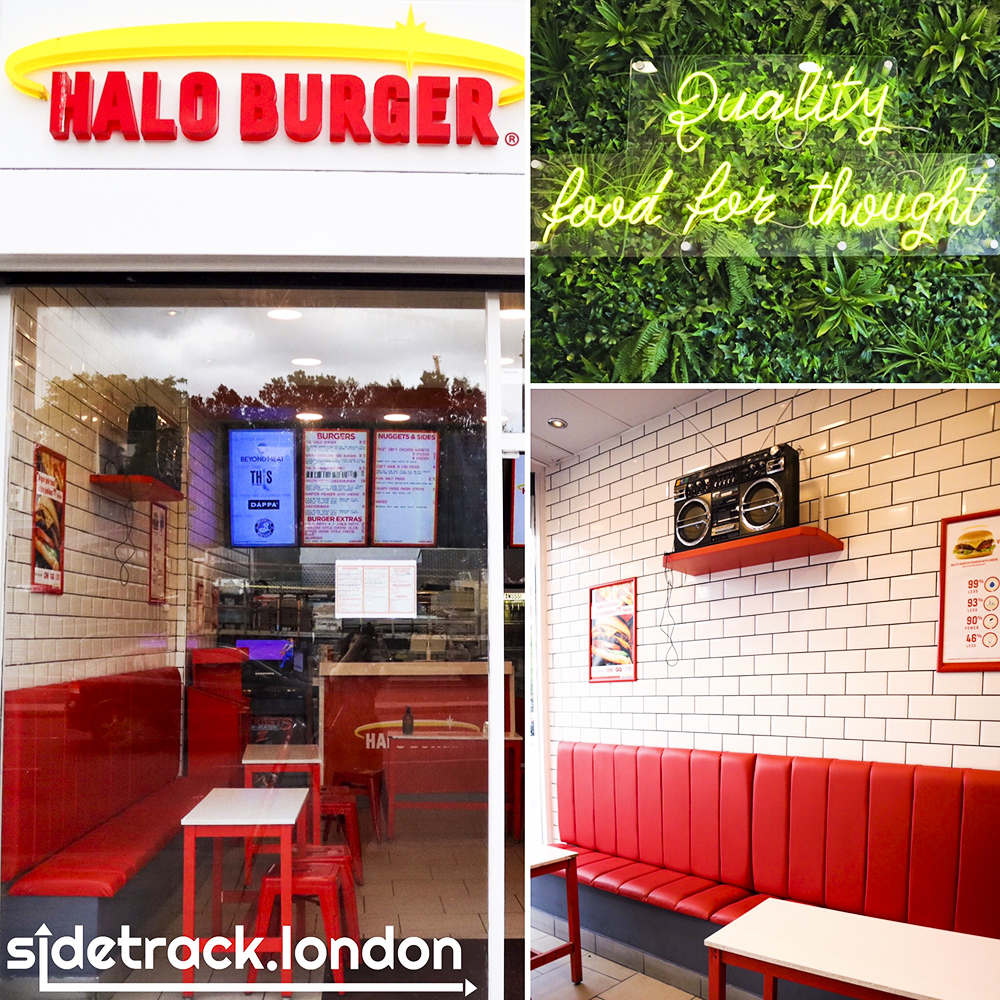 With locations in Shoreditch and Pop Brixton, the decor is retro cool with arcade machines, boomboxes and neon signs.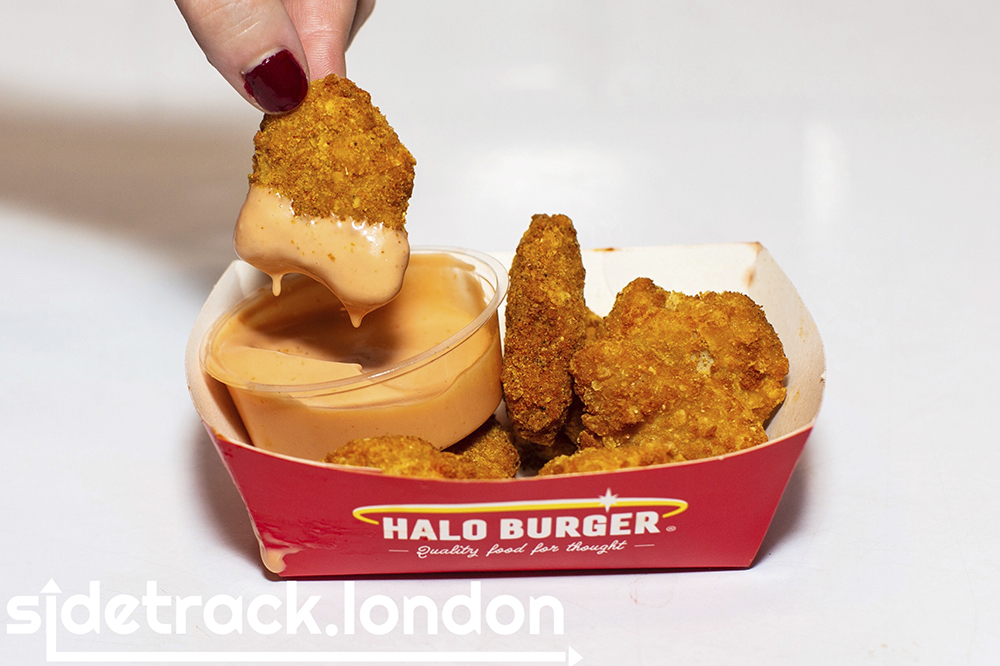 With a completely vegan menu, you can feast without the guilt as you tuck into This Isn't Chicken Nuggets, Don't Have A Cow Fries and Crispy Onion Strips.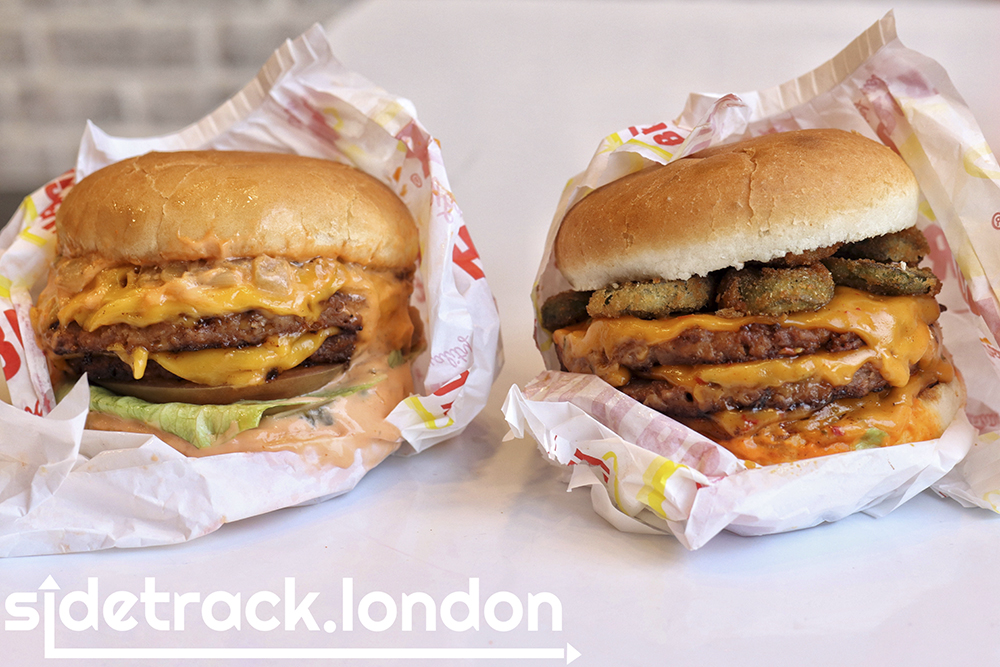 The patties are from Beyond Meat and there's a burger suited to every appetite. Keep it classic with a Cheeseburger or Quaterpounder, or go large with a two-patty Halo Burger, topped with vegan cheese slices, caramelised onions, gherkins and Halo's signature sauce.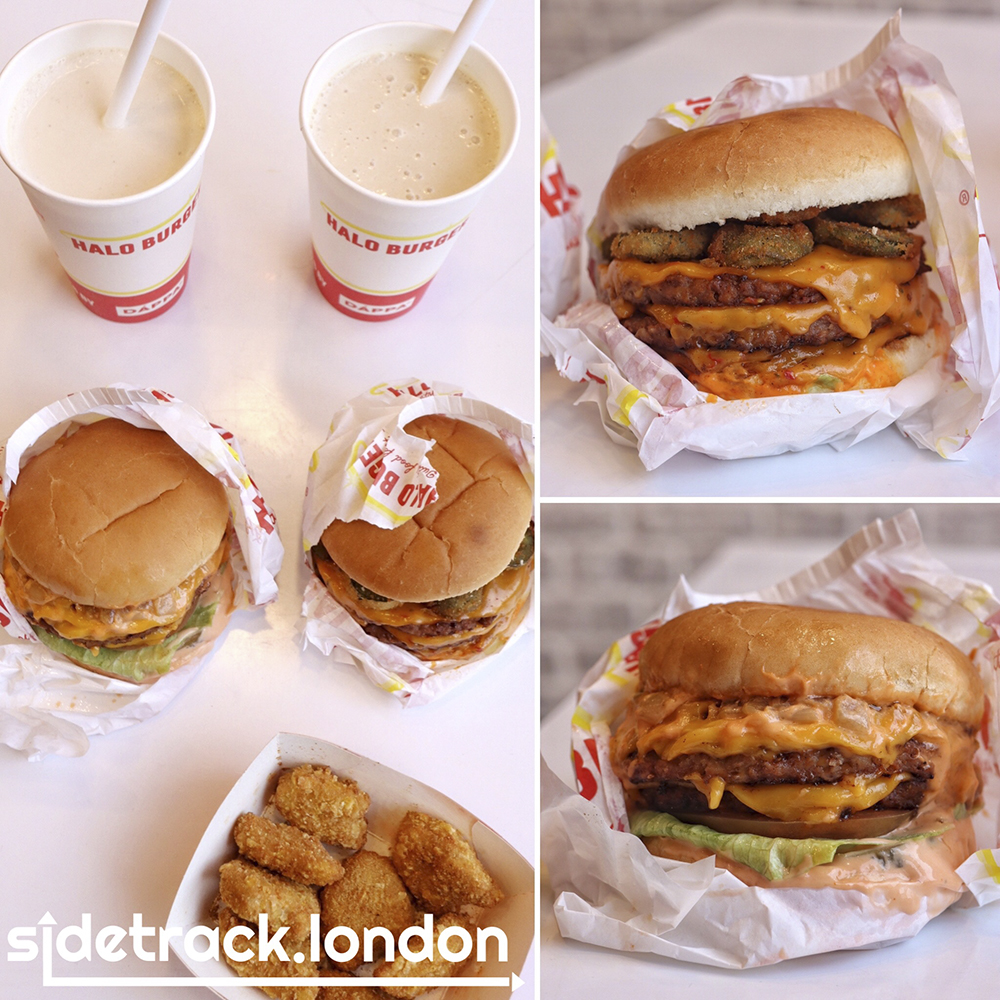 Spice fans will love the The Flameburger, topped with chilli cheese, crispy fried jalapeños, smoky flamin' mayo and hot sauce, but our favourite is the Smoky Carolina BBQ Burger with smoked vegan gouda, crispy onion strips, mayo and bbq sauce.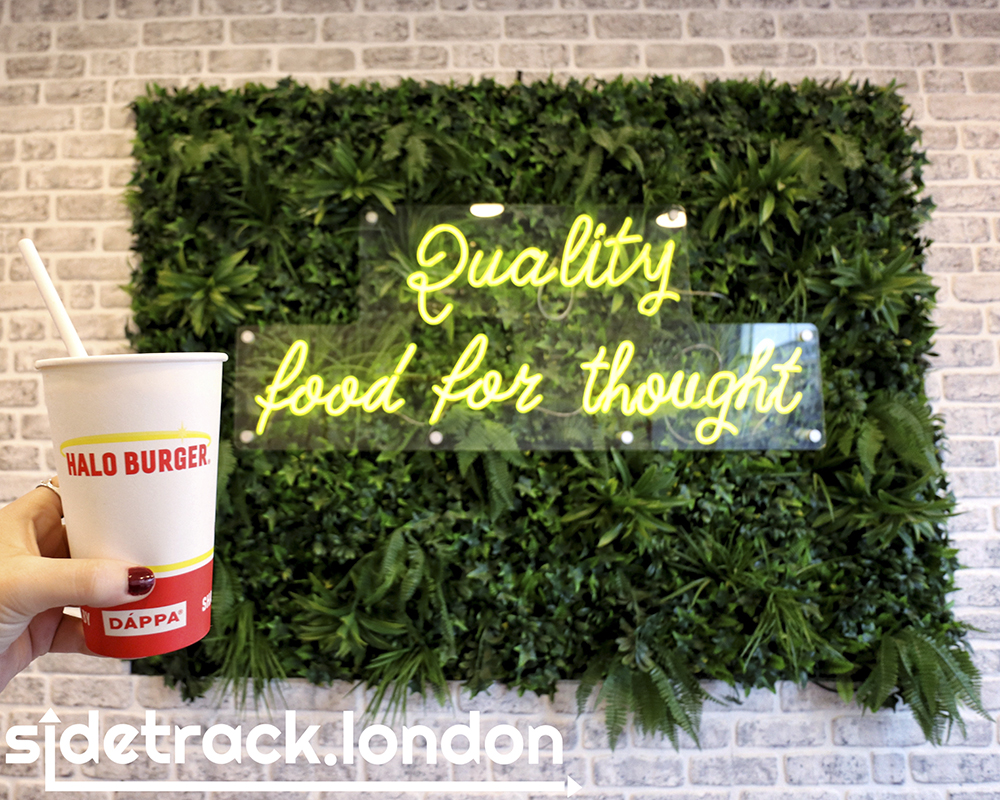 For dessert, sip on a Vanilla Malt, Chocolate, Peanut Butter or Lotus Biscoff Milkshake. They're made with DAPPA's vegan ice cream to get the shakes super thick and creamy without the dairy.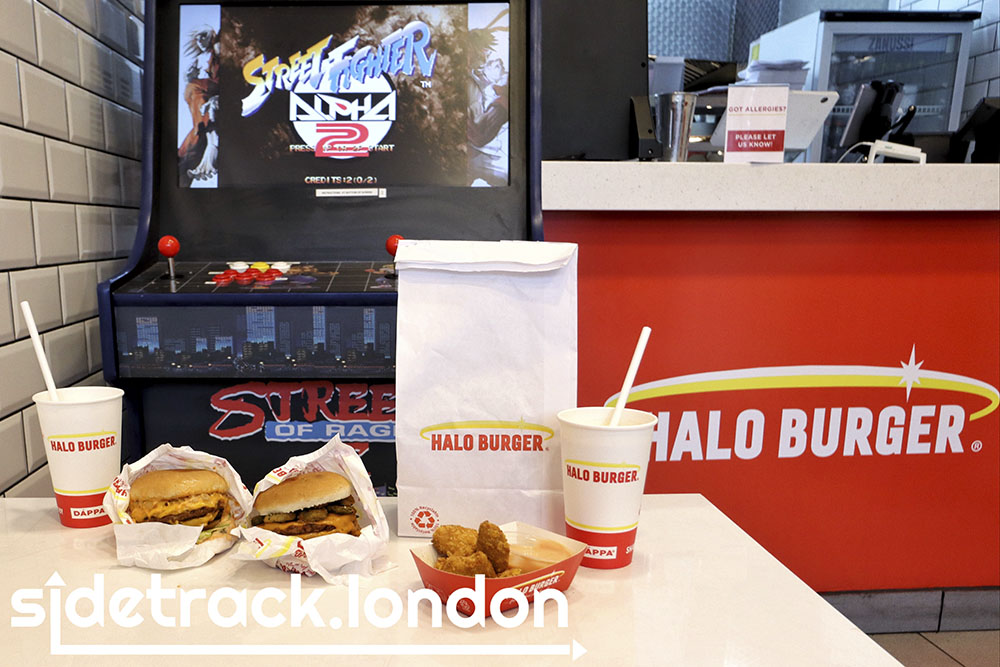 Located at 105 Great Eastern Street in Shoreditch and in Pop Brixton, Halo Burger are open for click & collect during the Tier 5 lockdown or you can order delivery via Uber Eats and Deliveroo.