Recipes »
London
Kalfu Wines
on February 11, 2021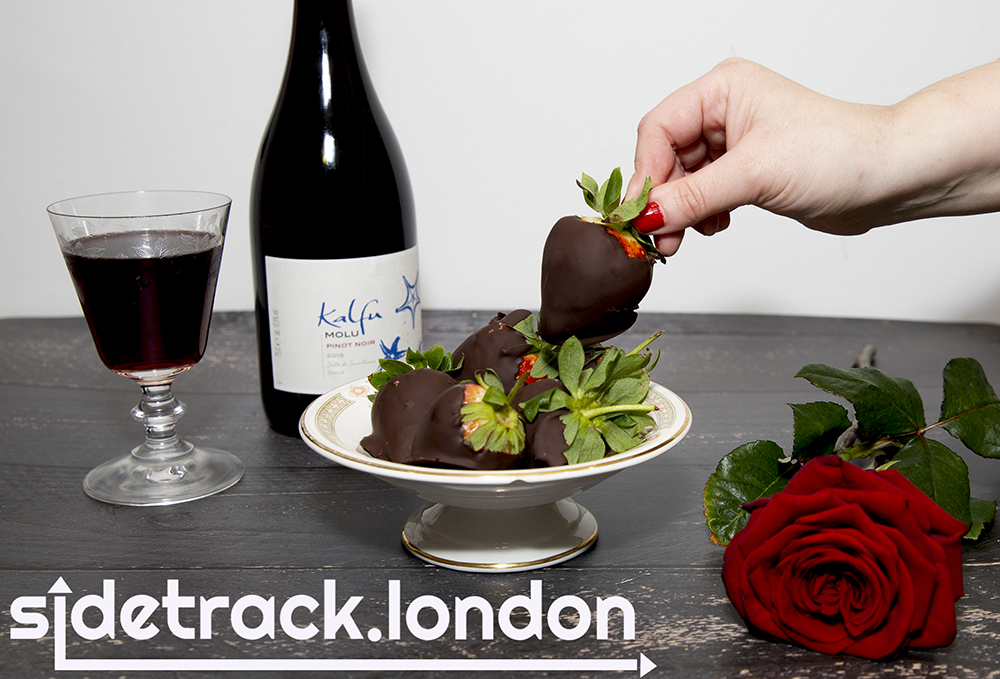 London's Lockdown shouldn't be an excuse for not getting romantic this Valentine's day, so we've teamed up with Kalfu Wines to create a menu of perfectly paired recipes for the most romantic evening in.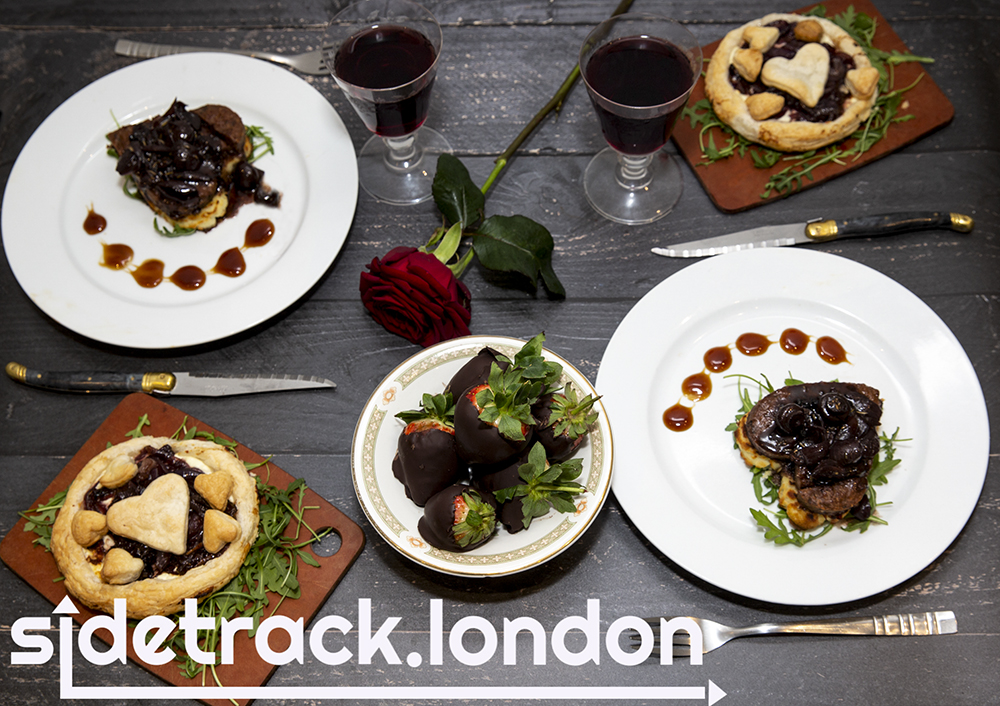 Red wine is the ideal accompaniment to a romantic dinner and the Kalfu range has the perfect bottle for every course. Start with the KUDA Pinot Noir and Red Onion & Goats Cheese Tarts, followed by a glass of SUMPAI Syrah with Vegan Heart Steaks topped with Shallot, Mushroom & Wine Gravy on a bed of Rocket & Crispy Parmesan Potato. And for dessert, indulge with the intense and fruity MOLU Pinot Noir and homemade Dark Chocolate Strawberries.
To Start: Red Onion & Goats Cheese Tarts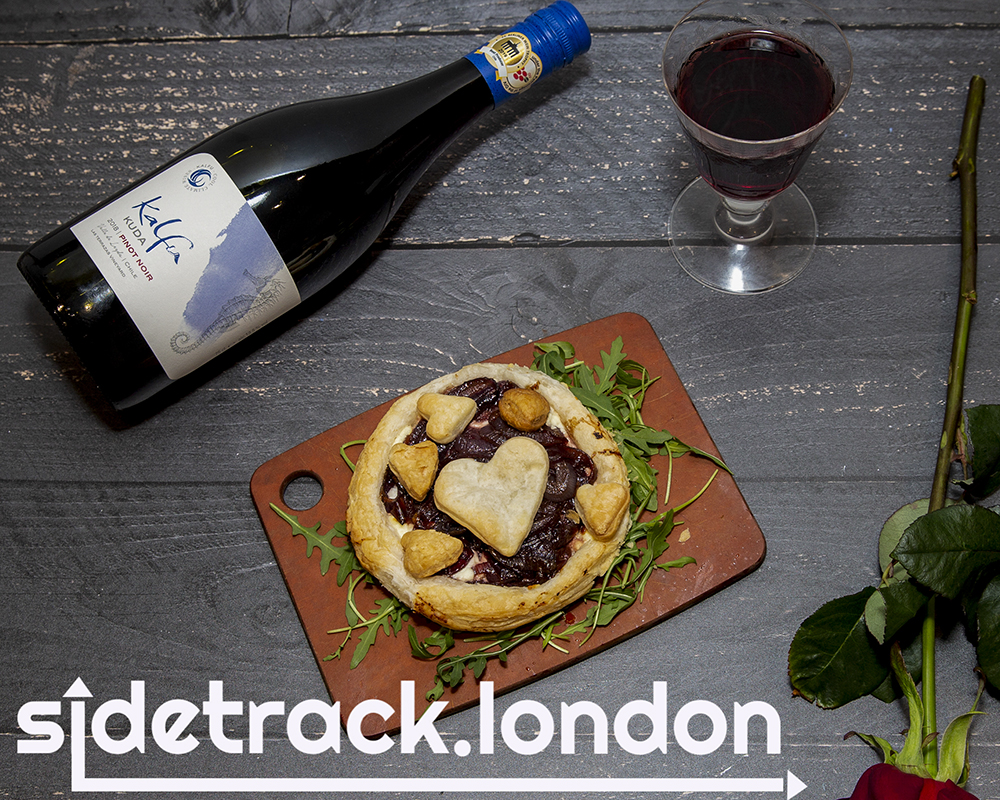 Fruity and elegant with deep violet red and ruby tones, a glass of KUDA Pinot Noir was the perfect wine to start our date. We used a splash to infuse the red onions in the tart bringing out the notes of sun-baked herbs, vanilla and dried fruit of the wine.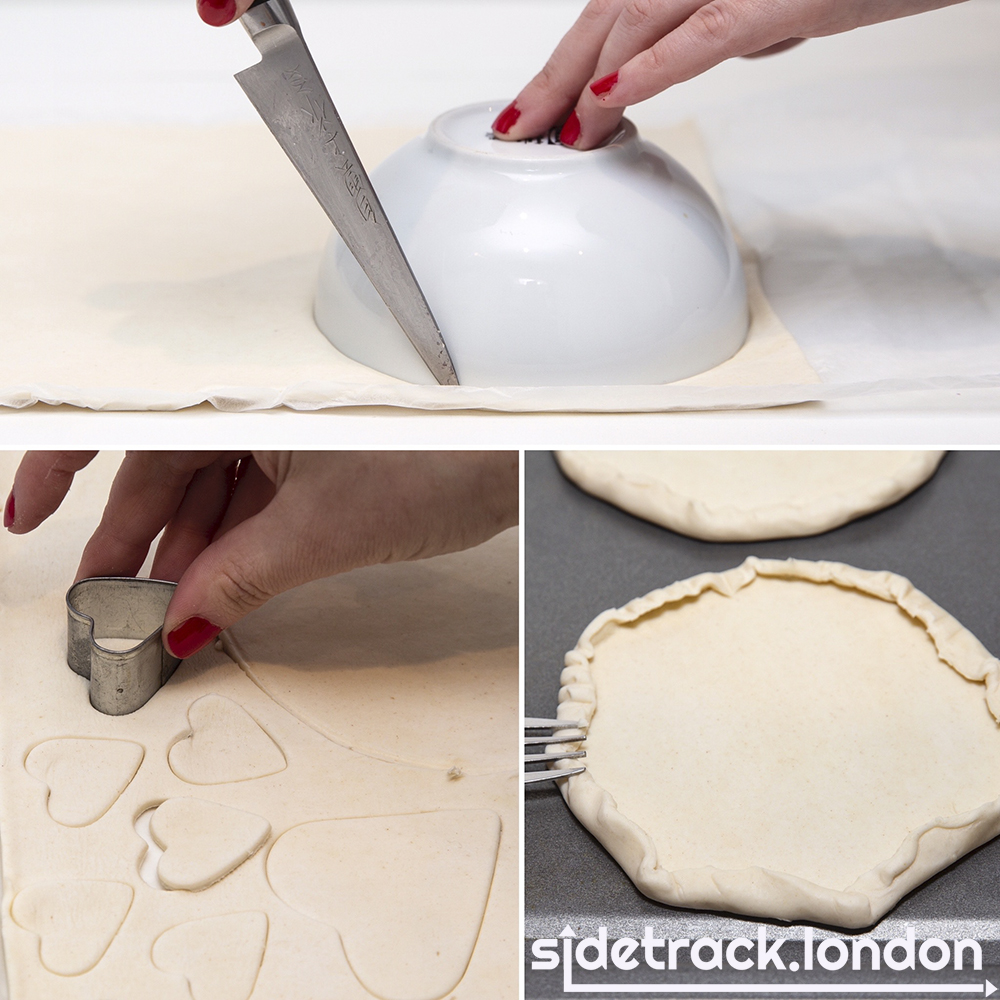 Roll out 300g puff pastry into a thin sheet and use a medium sized bowl to cut four circles and heart shaped cookie cutters to cut large and small hearts for decoration. Place the circles on a greased baking try and press in the edges to create a lip, pressing around the edges with a fork.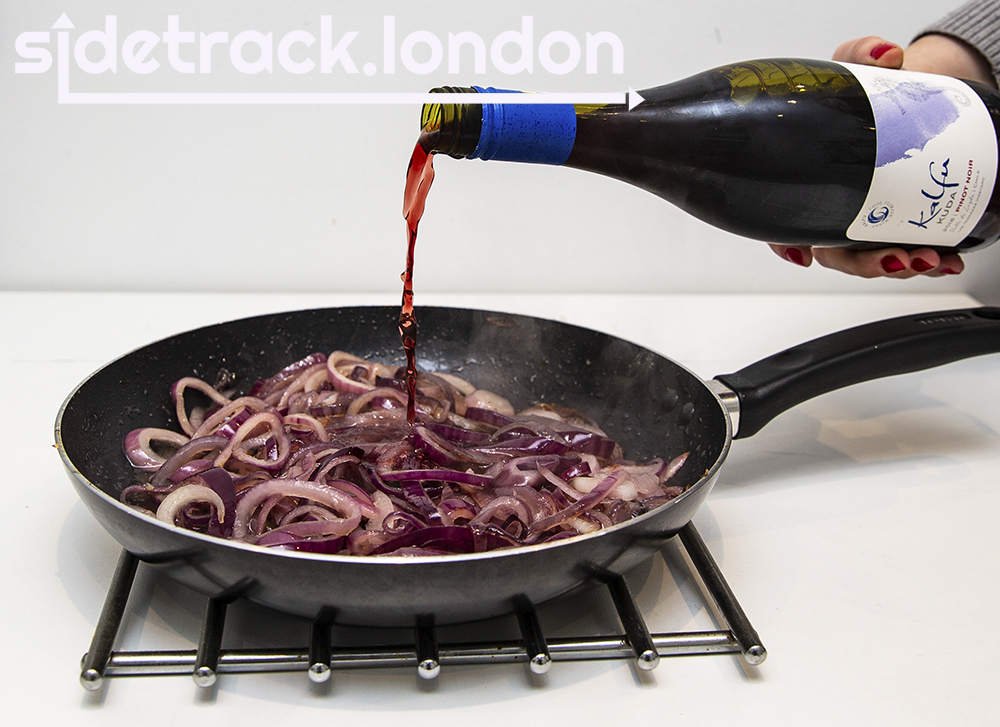 Chop three large red onions into thin slices and sauté with 2 tbsp olive oil until soft and golden. Season with salt, pepper, 1 tbsp honey and 1 tbsp brown sugar before cooking with 200ml KUDA Pinot Noir until caramelised.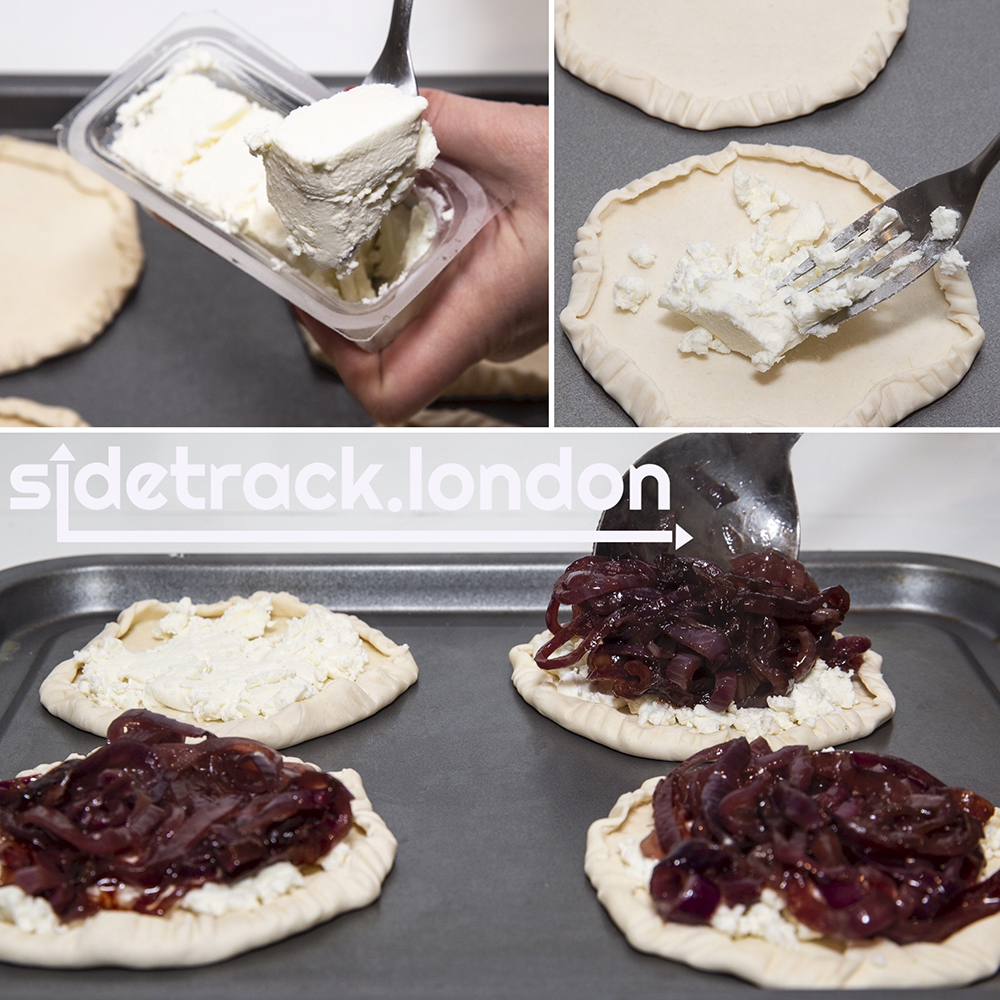 Spread 30g goats cheese on the bottom of each tart and top with the caramelised red onions.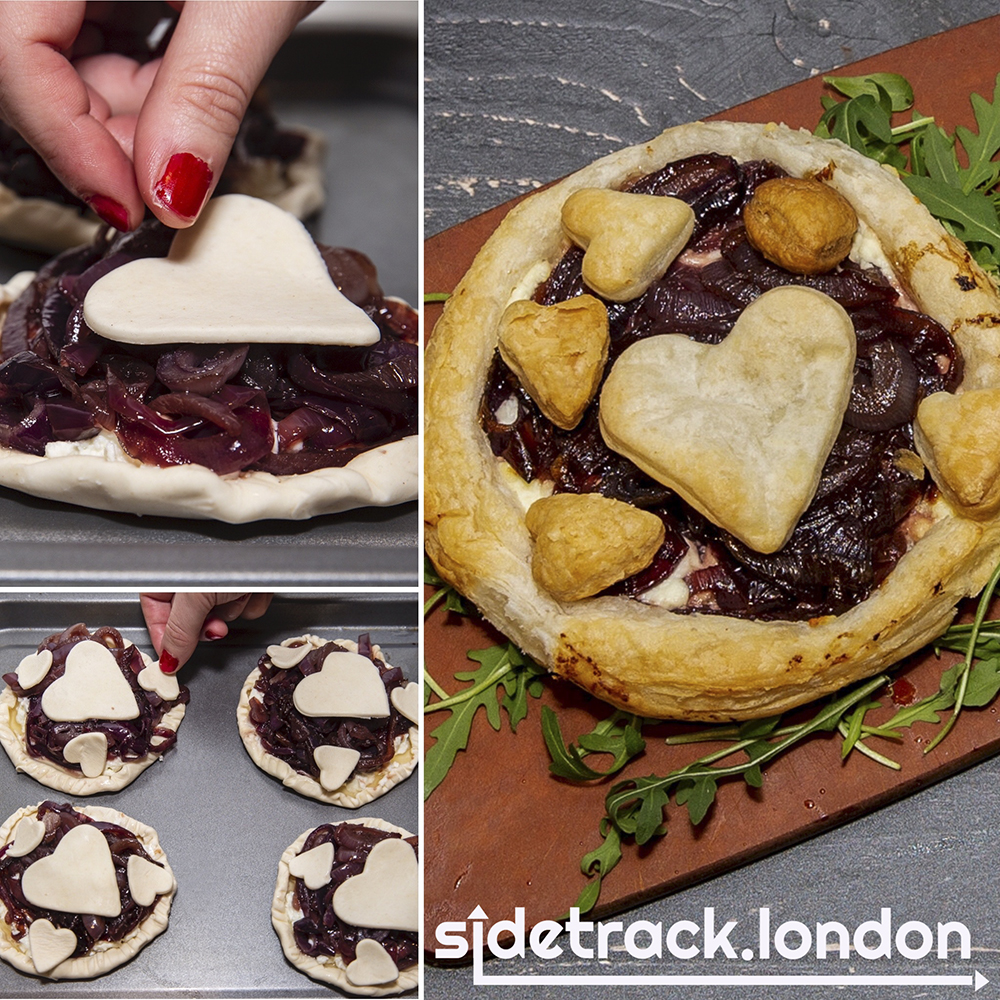 Decorate the tarts with the pastry hearts and bake for 12 minutes at 200°c until golden. Serve warm on a bed of rocket.
Main Course: Vegan Steak Hearts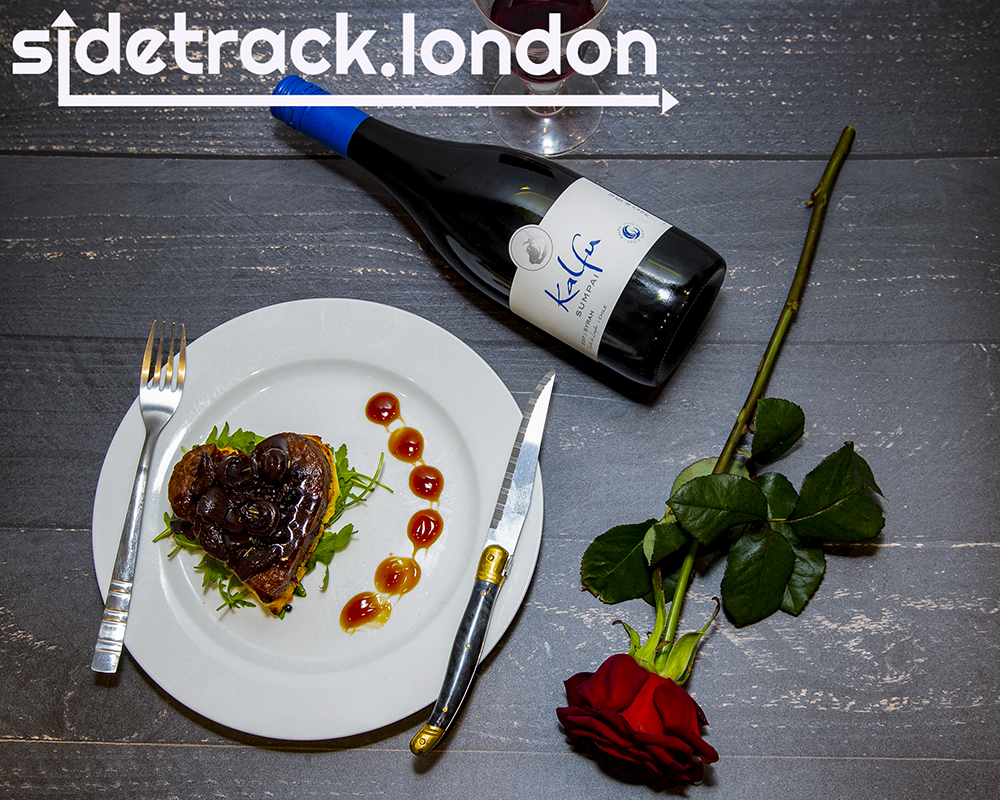 Intense and aromatic with white pepper and violet notes, the SUMPAI Syrah stole the show for our main course with barrel-aged aromas of wild berries, vanilla and dried fruit. We used a generous amount to infuse the gravy and enjoyed the rest accompanying the heart-shaped vegan steaks, naturally peppered rocket and crispy parmesan potato.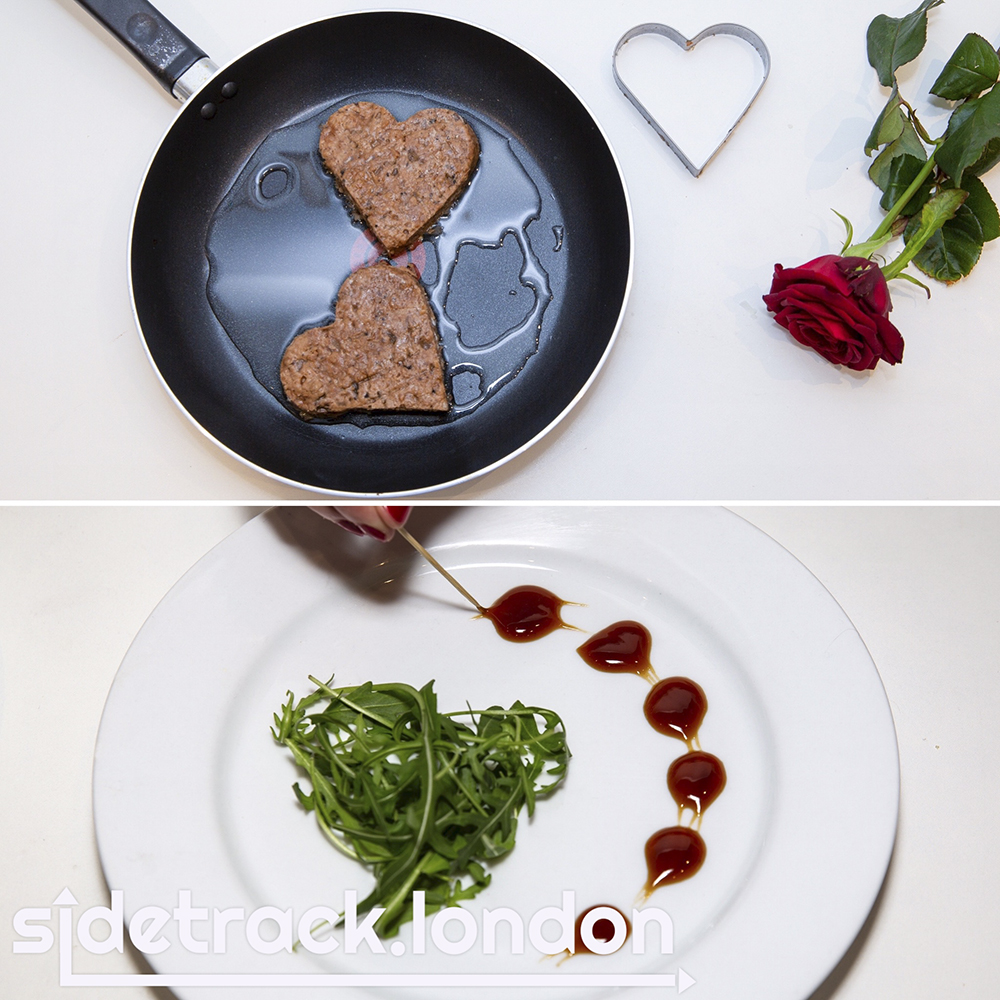 Presentation is key for this dish, so use a heart cookie cutter to shape the steaks and dot your serving plates with small drops of balsamic glaze before dragging a toothpick through the centre to turn them into hearts.
Shallot, Mushroom & Wine Gravy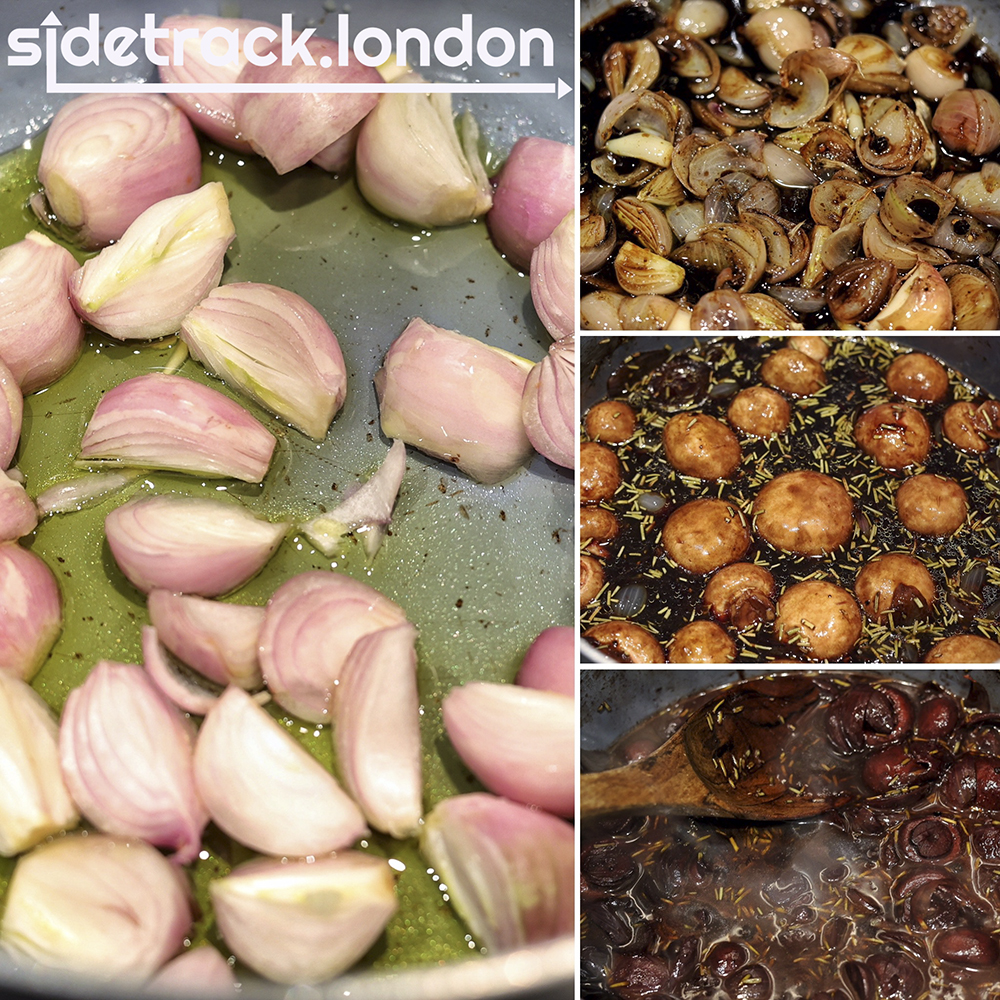 Sauté 300g shallots with 3 tbsp olive oil, stirring until slightly golden. Add 3 cloves of crushed garlic before seasoning with freshly ground black pepper, sea salt and 1 tbsp black peppercorns and cook for another few minutes. Add 100ml balsamic vinegar, sprinkle in 1 tbsp dried rosemary and reduce the vinegar to a syrupy consistency. Add 500 ml SUMPAI Syrah and 150g whole button mushroom and leave to reduce by half before adding 500ml vegetable stock. Reduce until it become a thick gravy before adding 100g butter and stirring until melted.
Crispy Parmesan Potatoes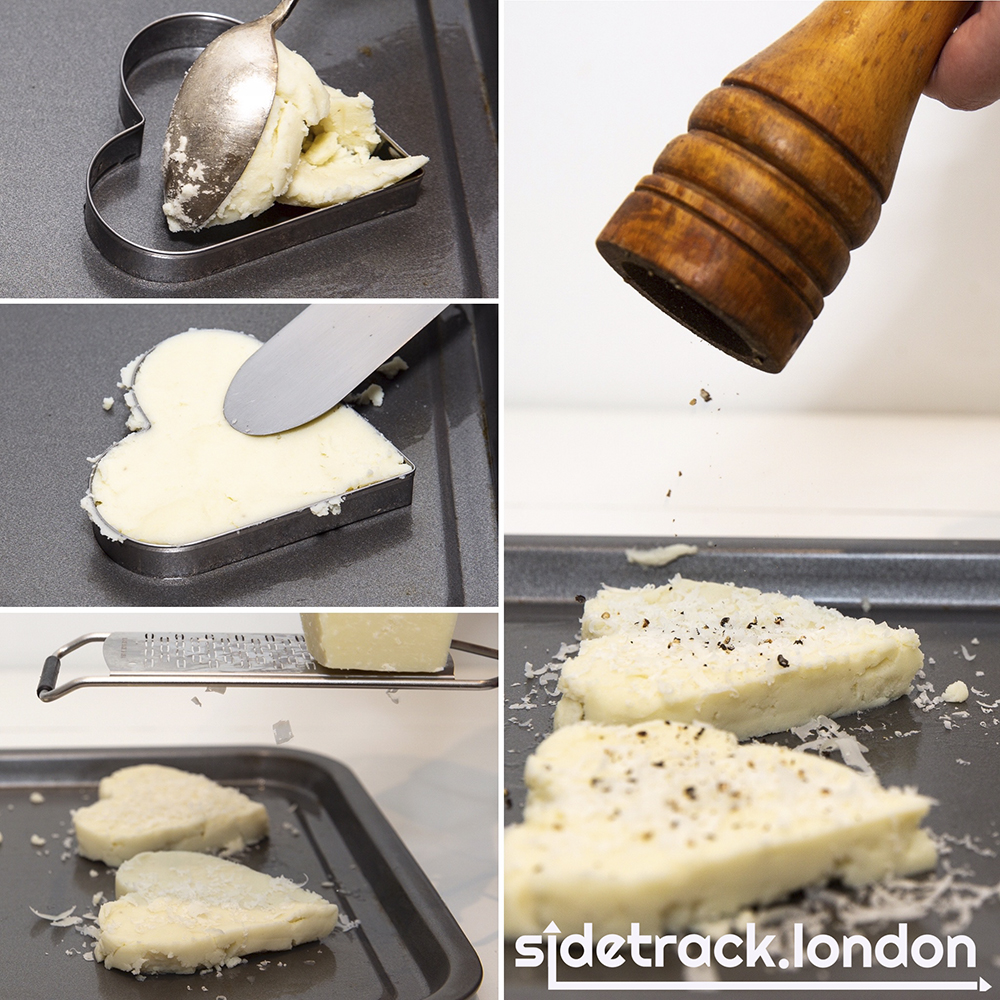 Peel and boil 500g potatoes until soft. Mash and mix with 50g butter and 2 tsp black pepper. Spoon a generous amount into an oiled heart cookie cutter on an oiled baking tray and smooth the top with a palette knife before removing the cookie cutter. Sprinkle with grated parmesan cheese and more black pepper before cooking at 200°C for 10 minutes and then grilling until crispy.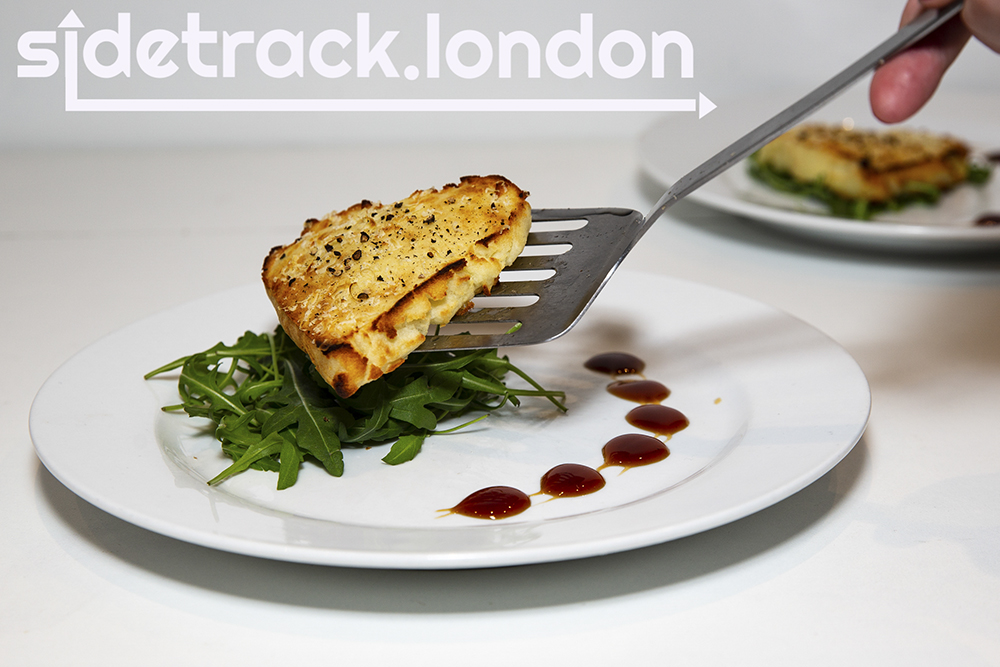 Place the potato on top of the rocket on your plates.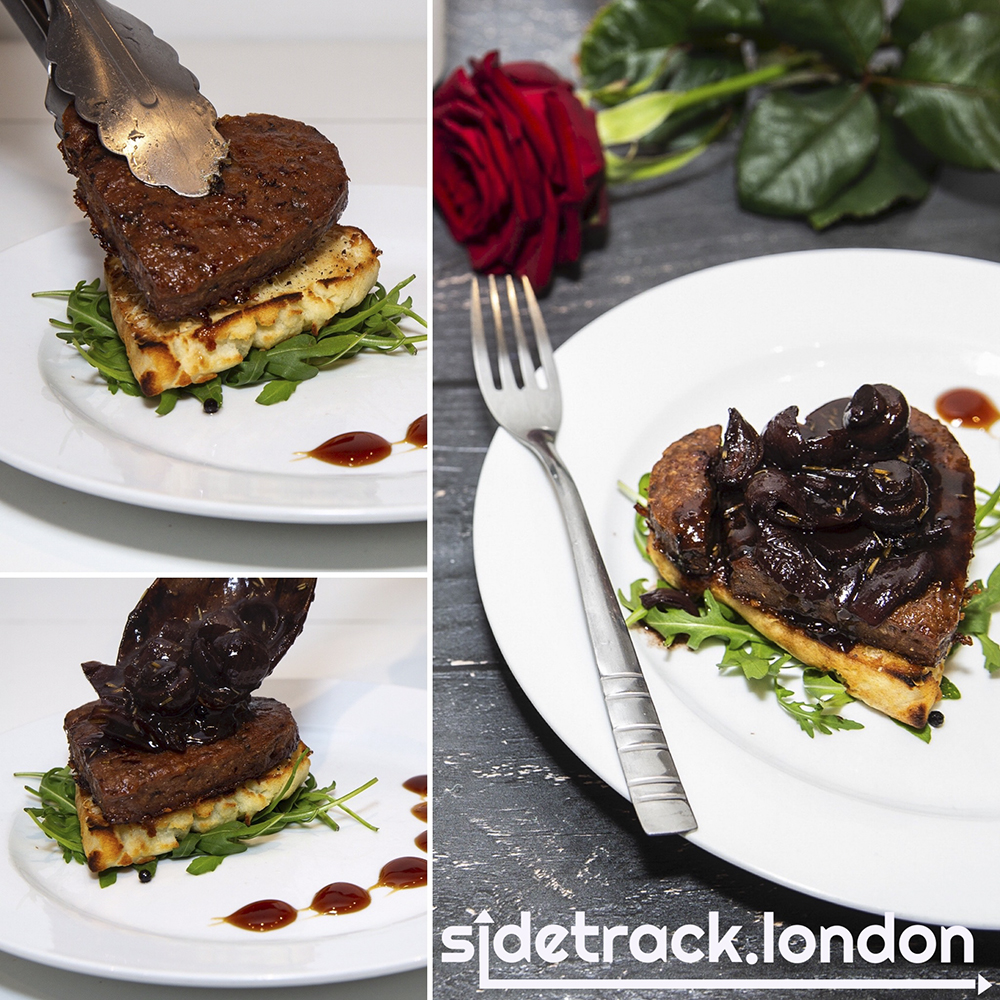 Fry the heart steak to your liking and place on the potato before topping with a generous serving of the Shallot, Mushroom & Wine Gravy.
Dessert: Dark Chocolate Strawberries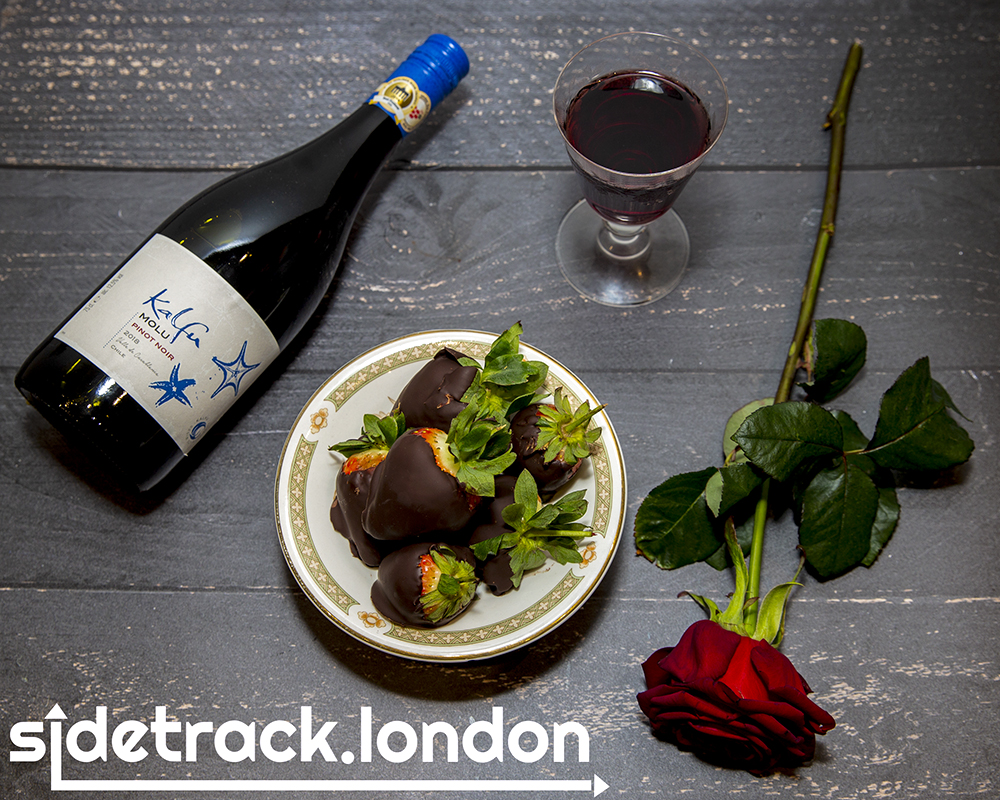 Filled with intense fruity aromas including strawberry, cherry and raspberry, the MOLU Pinot Noir was the perfect drink to accompany our Dark Chocolate Strawberries for dessert with a clean finish and hints of vanilla and cinnamon.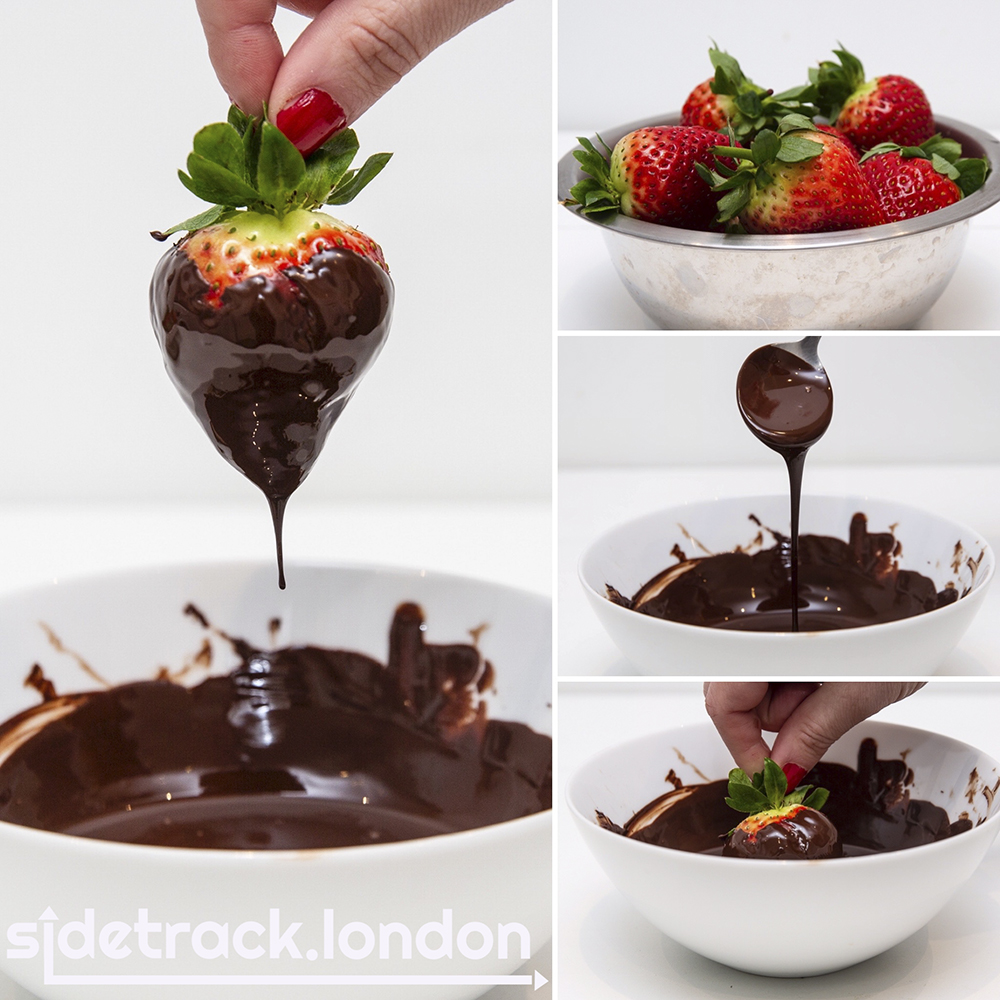 Wash 400g strawberries, break 150g dark chocolate into a bowl and line a large tray with cling film. Gently melt the chocolate in a microwave for 30 seconds at a time, stirring and then heating until just melted. Hold the strawberries by the stalks and dip into the melted chocolate, coating evenly before placing on the lined tray to set.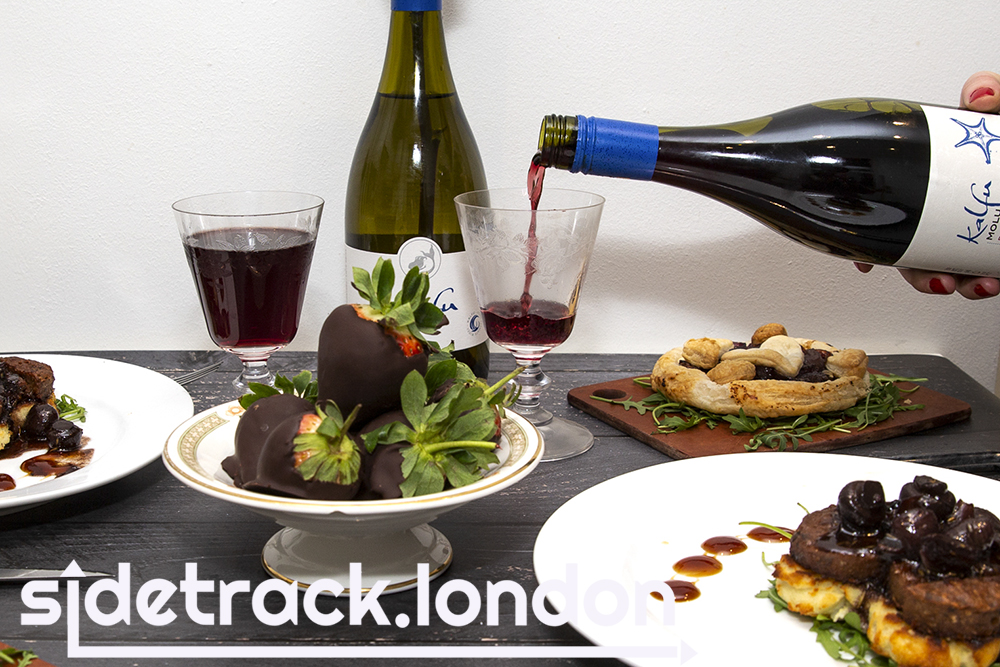 You can find out more the wine and try the range for yourself at the Kalfu website.