Gig »
Camden Market
Mae Muller at Camden Unlocked
on August 15, 2020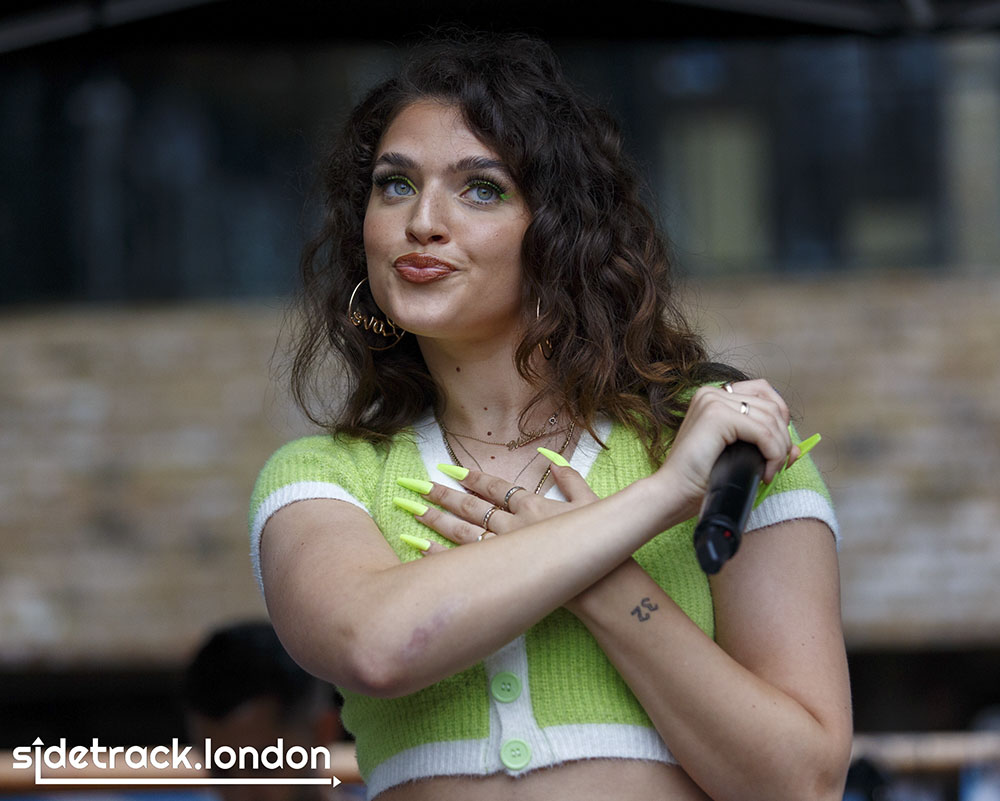 London has been missing live music over the Coronavirus pandemic but Mae Muller has been worth the wait as she performs her first gig in months at Camden Unlocked.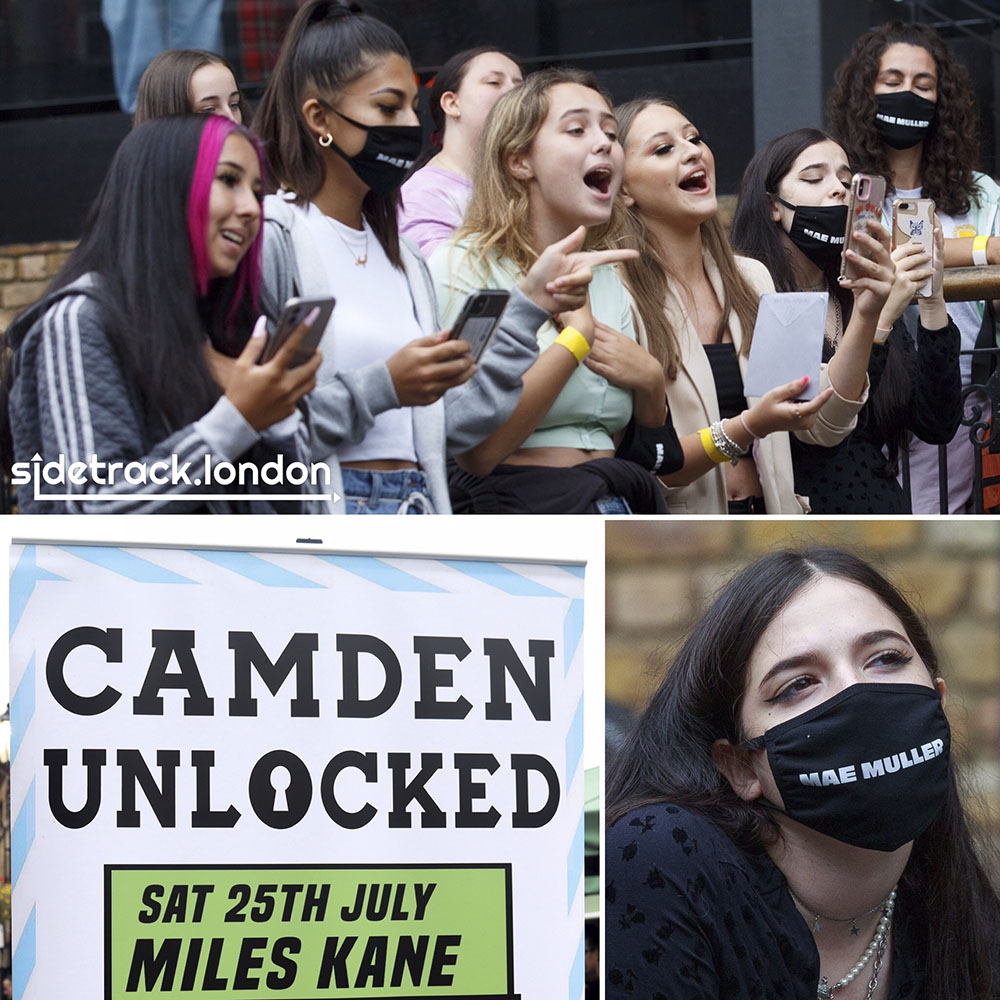 To mark the easing of Lockdown, Camden Market have launched a series of free, socially distanced gigs in their courtyard with performances including Miles Kane, Sons Of Pitches and The Puppini Sisters.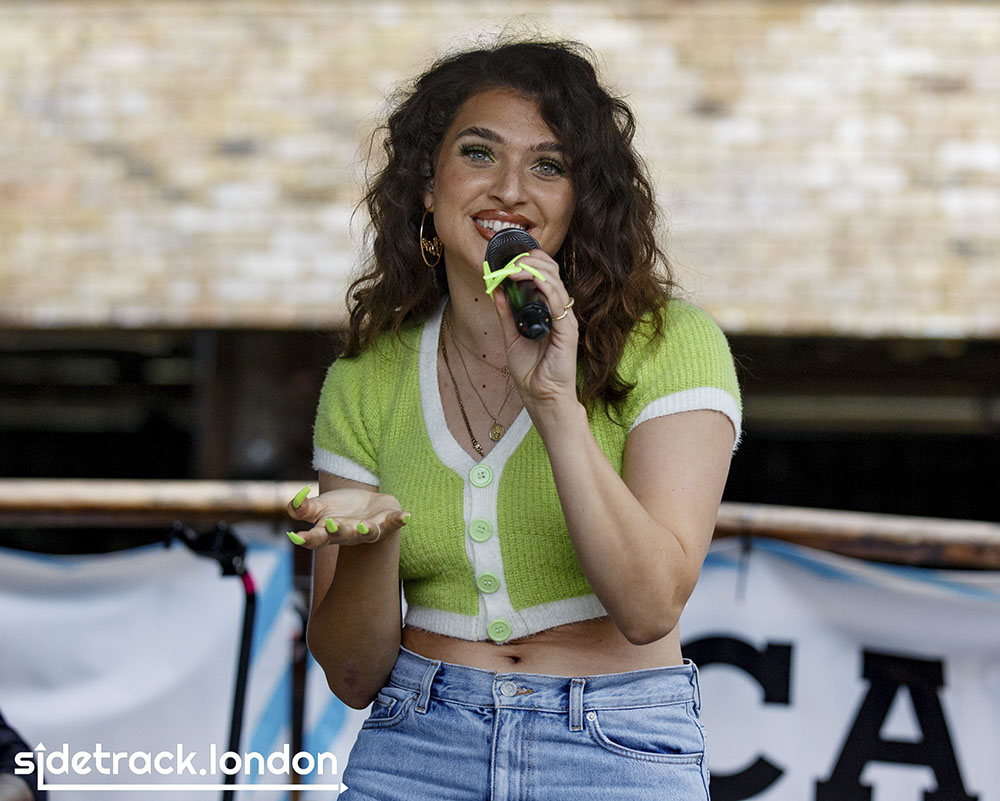 Reminiscent of a young Amy Winehouse, Camden is a fitting place for the 22 year old North Londoner to perform, as she excitedly greets the crowd who are dressed in custom Mae Muller face masks.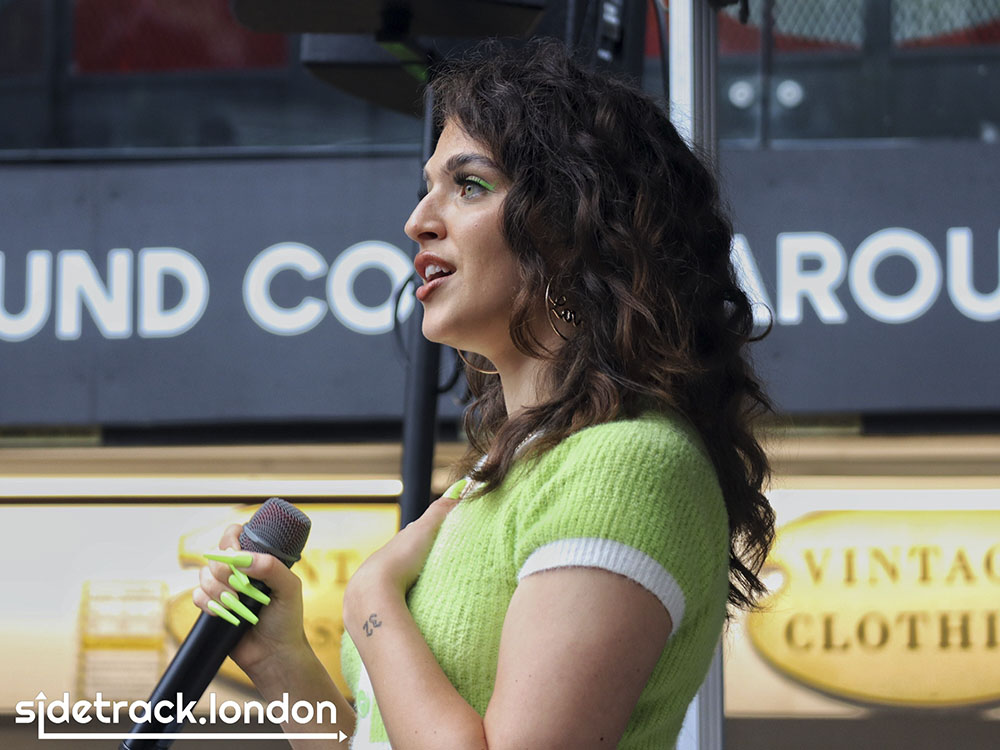 With her sultry soul vibe and incredible vocals, it's obvious the fans have missed her just as much as she's missed performing for them, as she kicks off with feminist anthem I Don't Want Your Money while waving her 2-inch long lime green nails in the air.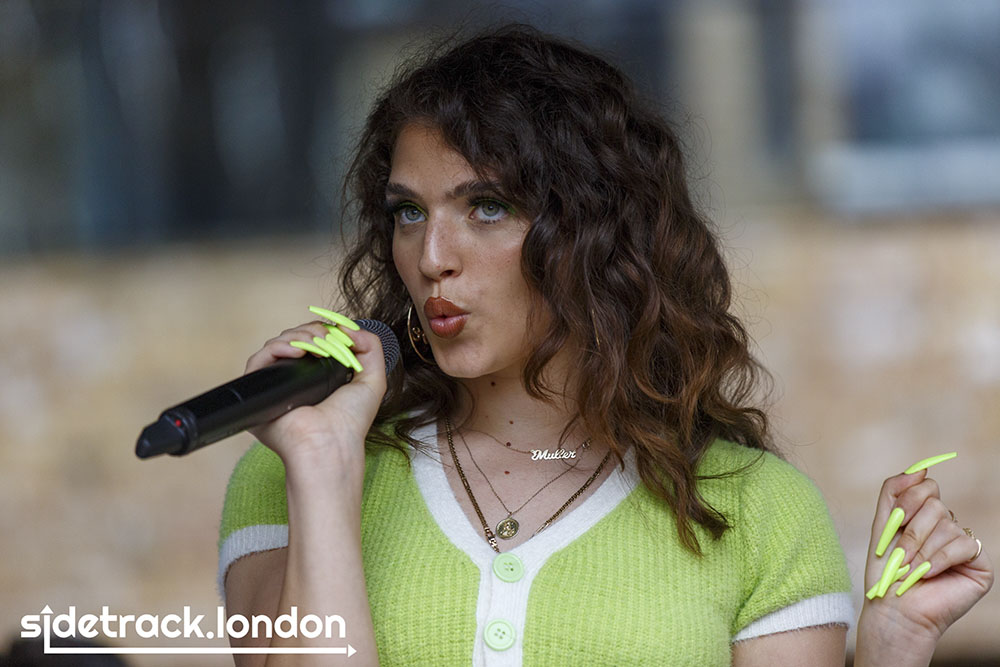 Accompanied only by her guitarist, the energetic 45 minute set was filled with fan favourites including Leave It Out, The Hoodie Song and a cover of Harry Styles hit Watermelon Sugar. One super cute highlight was when Mae apologised to her giggling family in the crowd after performing the sassy and suggestive song Dick.