Film Premiere »
ODEON Luxe Leicester Square
Off The Rails World Premiere
on July 27, 2021
Leicester Square hosted the first film premiere in over a year and a half this week with the World Premiere of Off The Rails.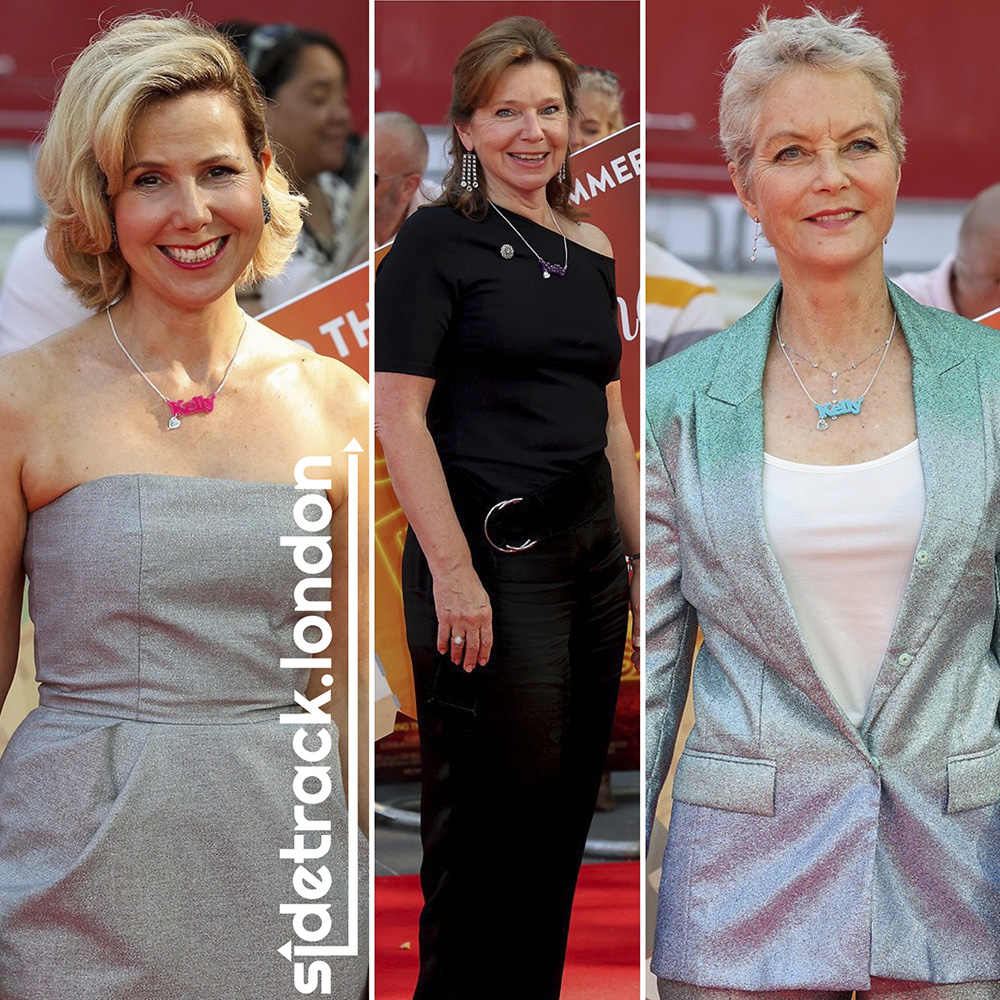 Directed by Jules Williamson, comedy-drama Off the Rails follows three friends as they celebrate the life of their recently deceased friend by embarking on a train adventure across Europe with her teenage daughter.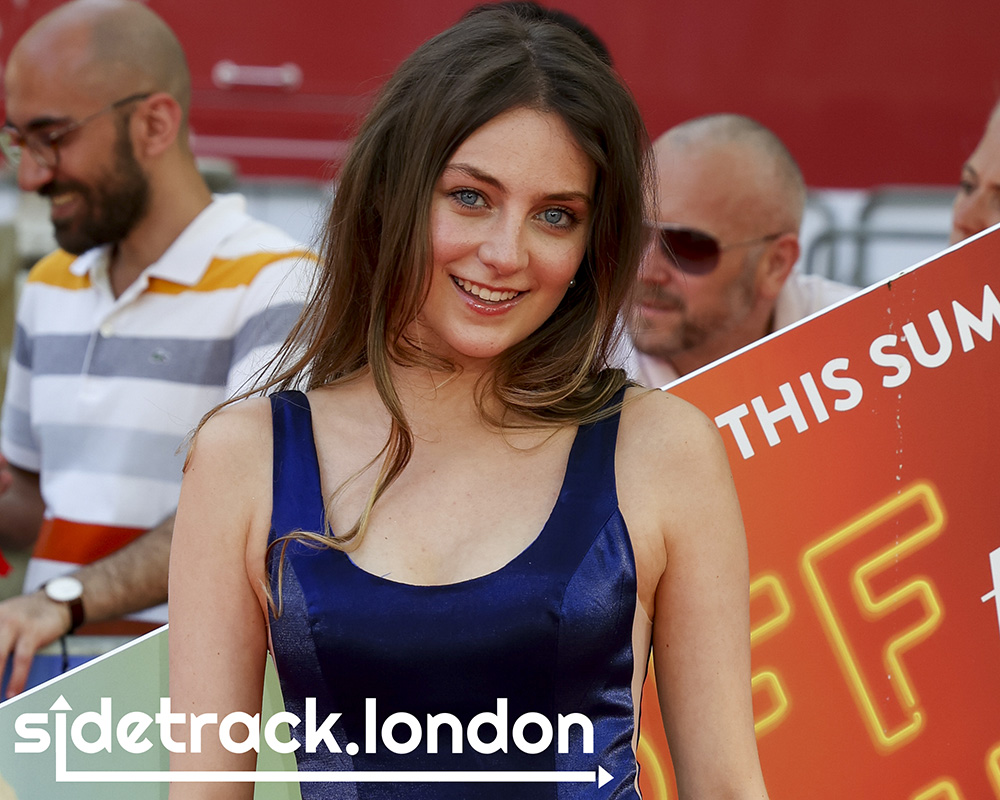 Featuring a star studded cast with Jenny Seagrove, Sally Phillips, Elizabeth Dormer-Phillips and Judi Dench. Kelly Preston sadly passed away before the film's release and the cast honoured her by wearing custom-made Kelly necklaces from Tatty Devine.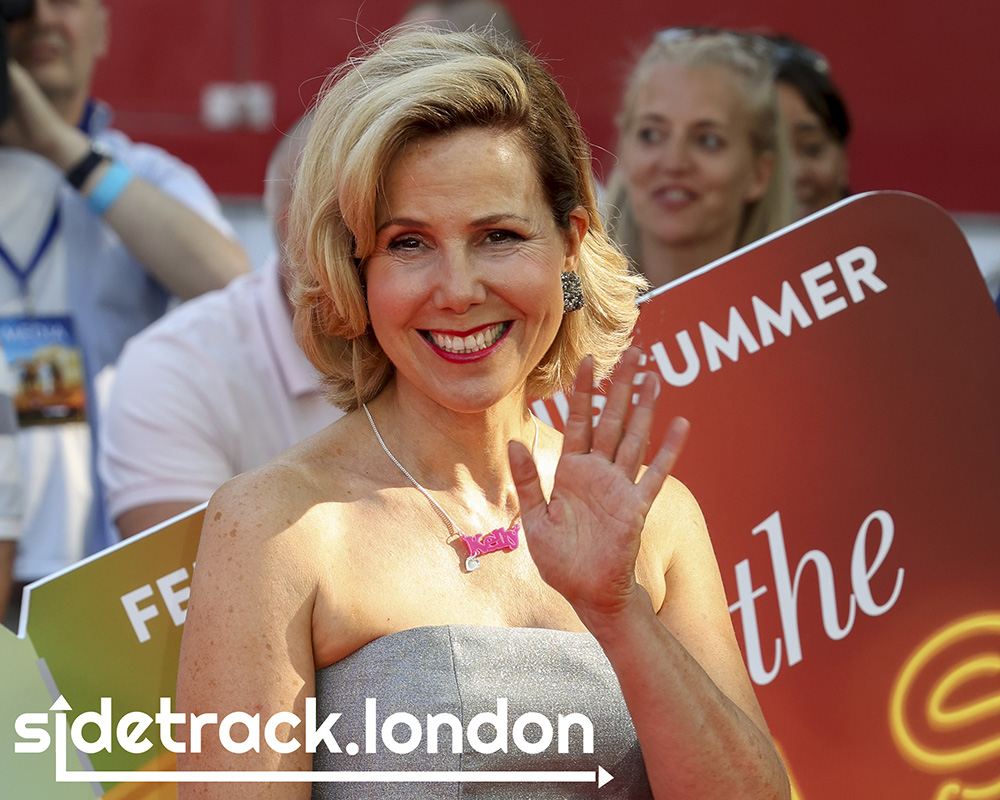 Wearing a dress by Lisa Redman, paired with LK Bennett shoes and Laurence Coste earrings styled by Annie Miall Styling and hair by Zoe at Paul Edmonds, actress Sally Phillips told us:
"This story, inspired by true events in our director, Jules Williamson's life, was great fun to bring to the screen and it was a privilege and a total joy to get to know Kelly Preston who we all miss terribly."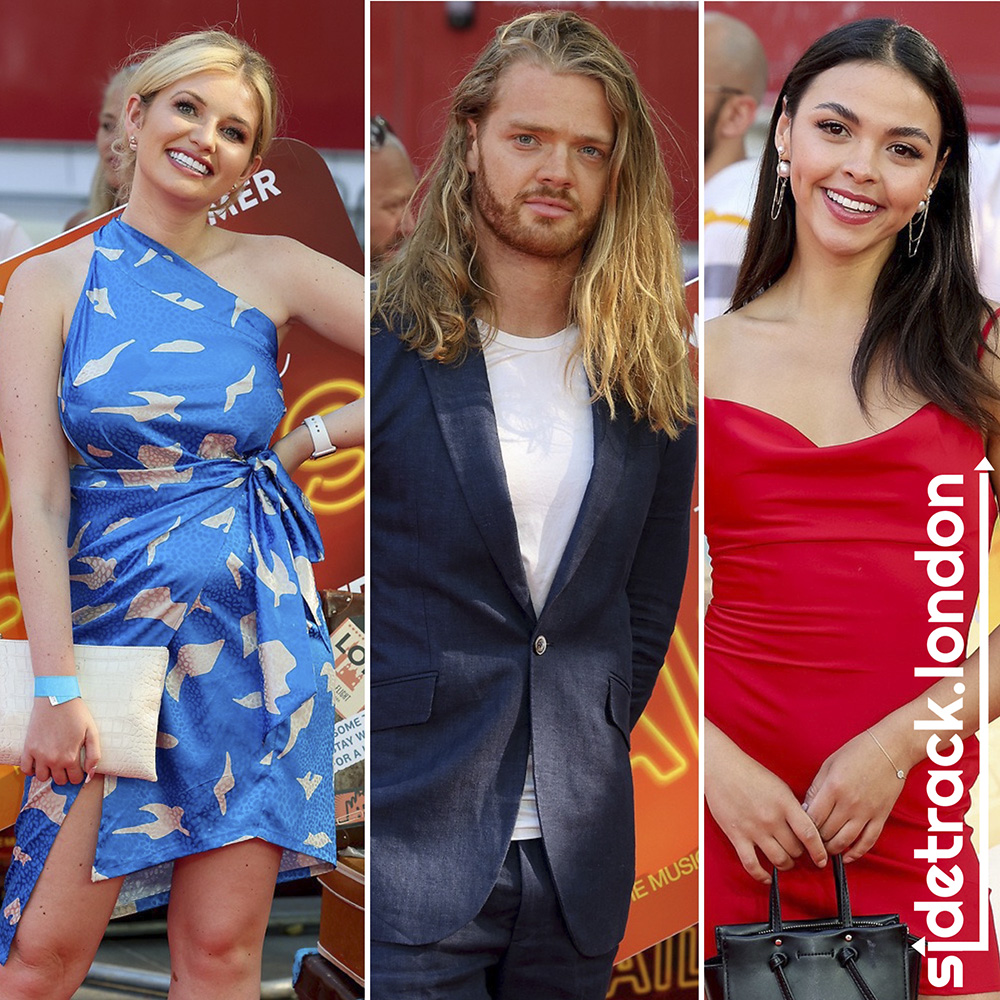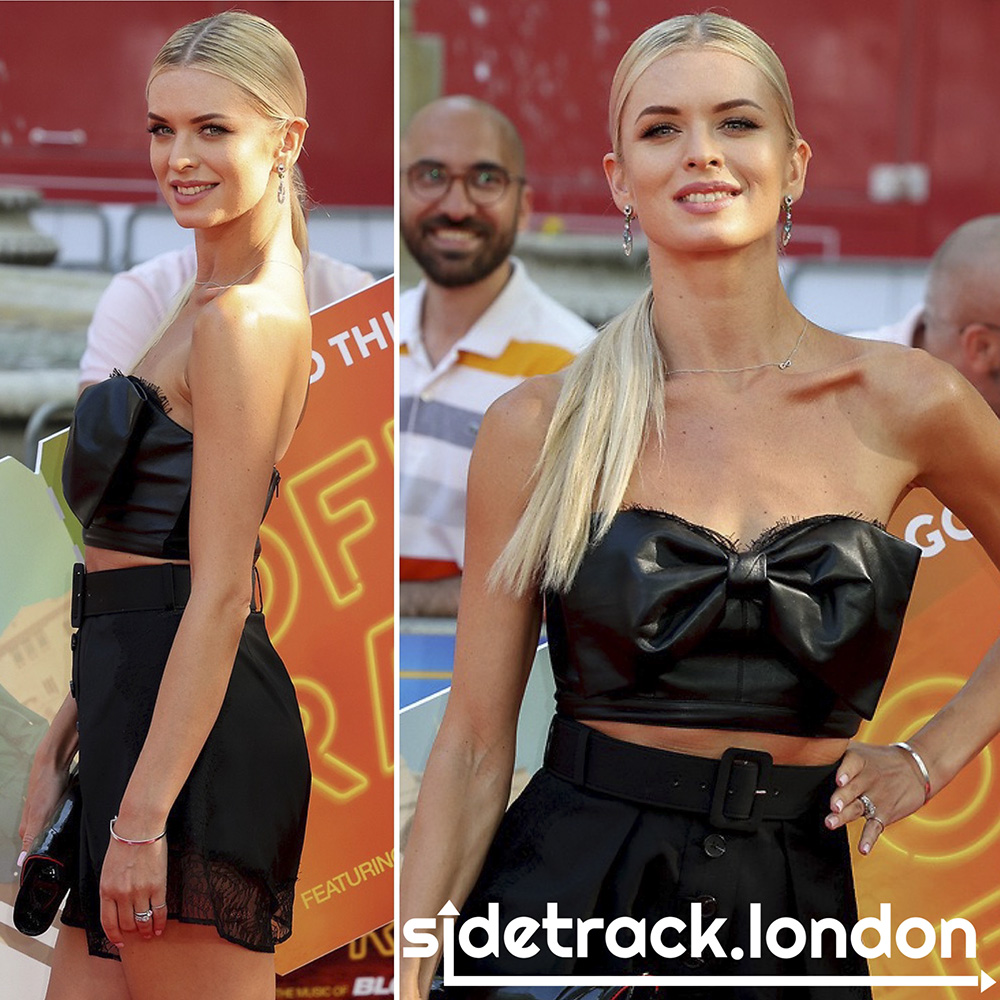 Wearing a leather bow top and skirt from Self-Portrait paired with Christian Louboutin bag and shoes, Strictly Come Dancing star Nadiya Bychkova loved the film. "It's a perfect summer movie to go and see with girlfriends. It was wonderful to be in a cinema again, and especially lovely for it to be a red carpet event."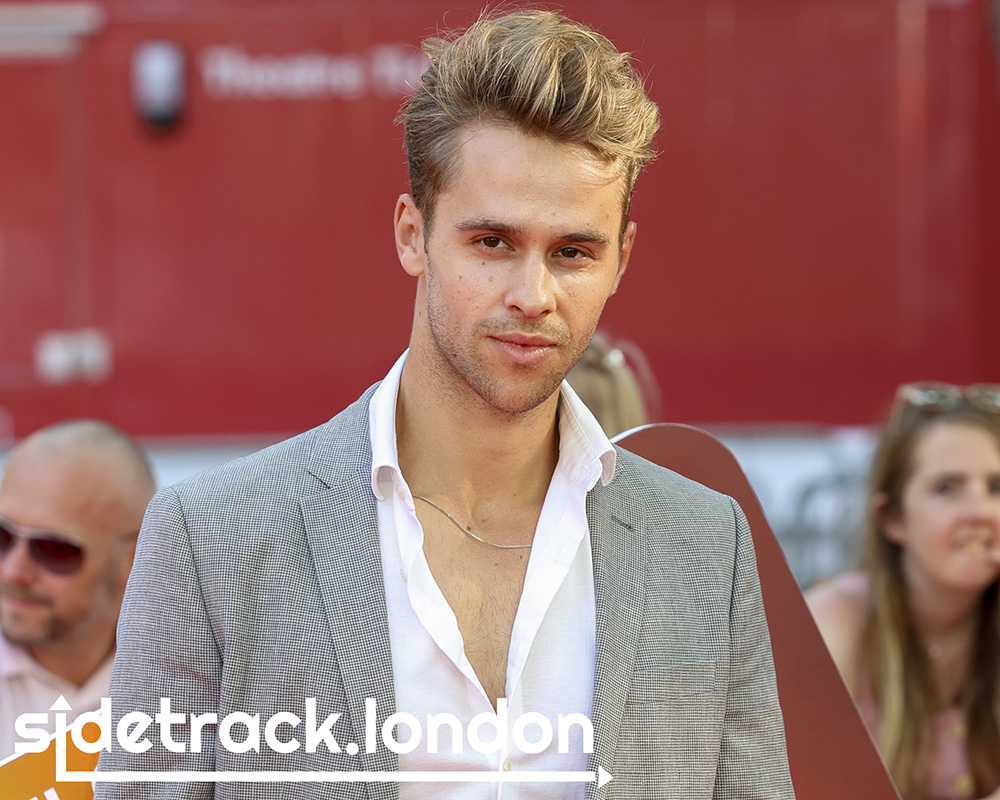 Dressed in a Ralph Lauren jacket, Reiss trousers and Fairfax & Favor shoes, singer/songwriter and Made in Chelsea star Julius Cowdrey said: "I enjoyed the film, it was witty, amusing and feel good. There were moments to make you cry and moments to make you laugh out loud!"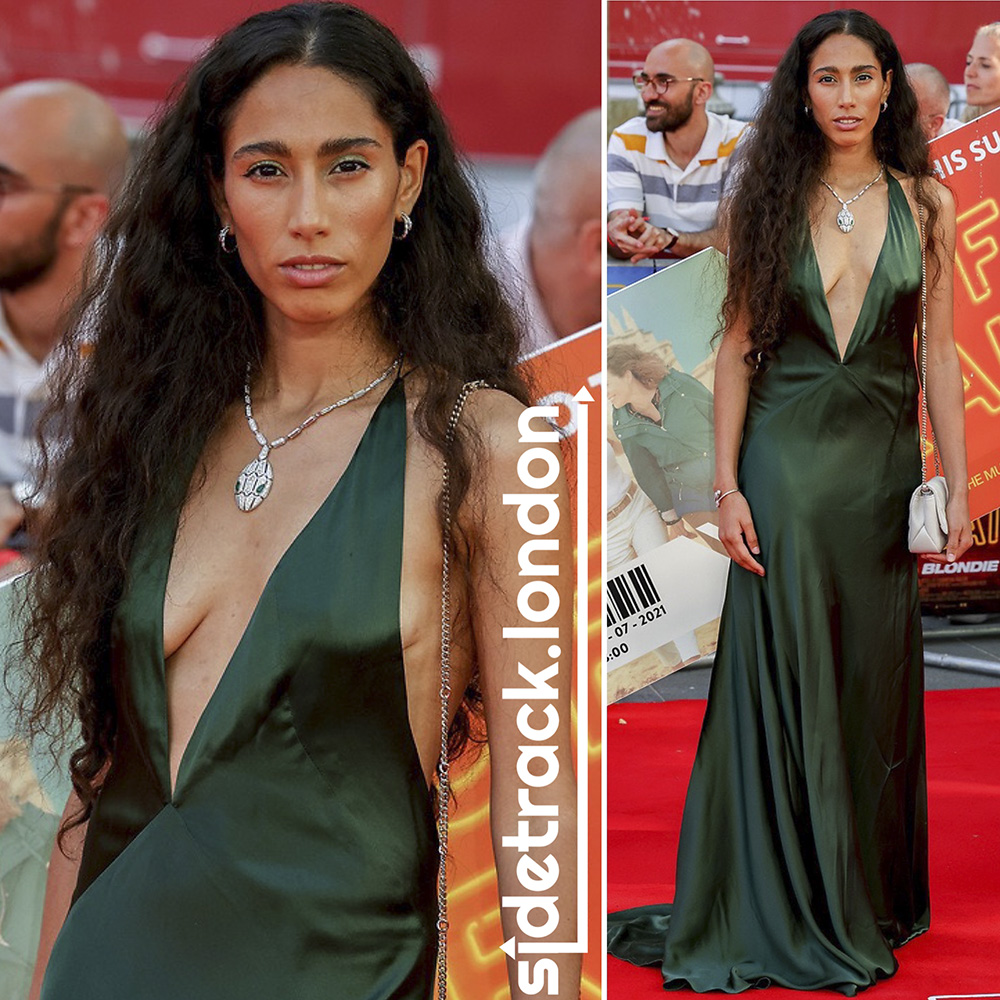 Looking gorgeous in a silk dress by Michael Lo Sordo, musician and composer Ciinderella Balthazar said it was "incredible to finally see a main cast of actresses over 50 who are translating joy, friendship, hope and forgiveness'.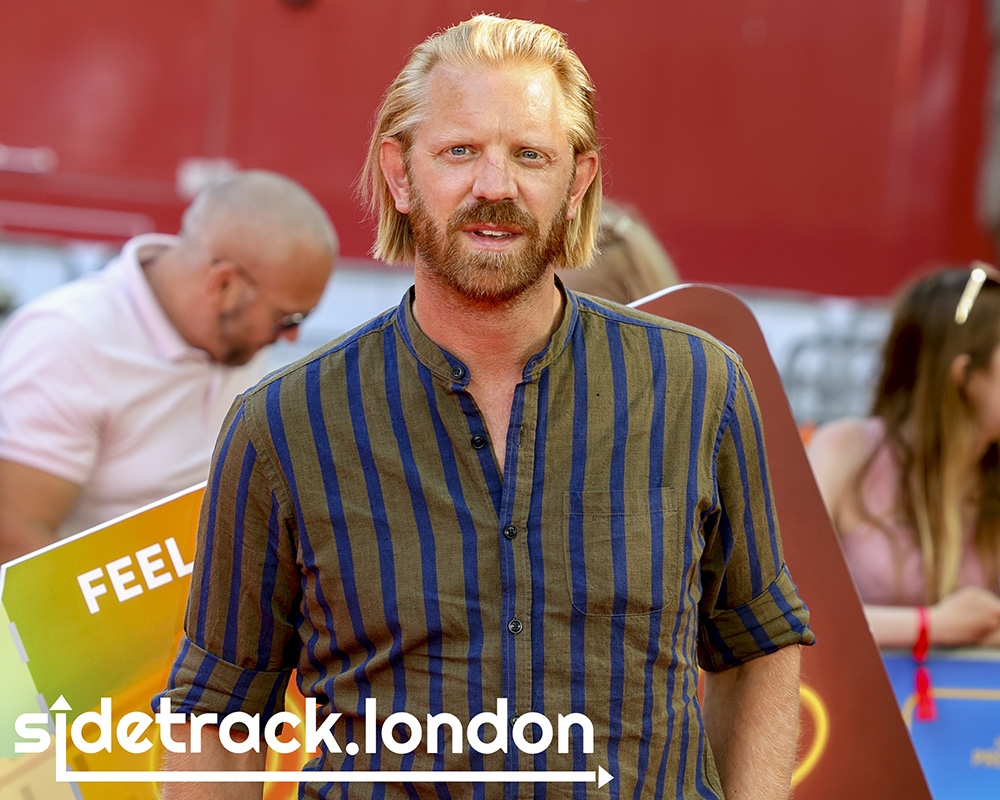 Wearing an Oliver Spencer shirt and Frescobol Carioca trousers, photographer Alistair Guy thought the film was hugely entertaining with "wonderful acting, a playful script, classic soundtrack and wonderful European surroundings."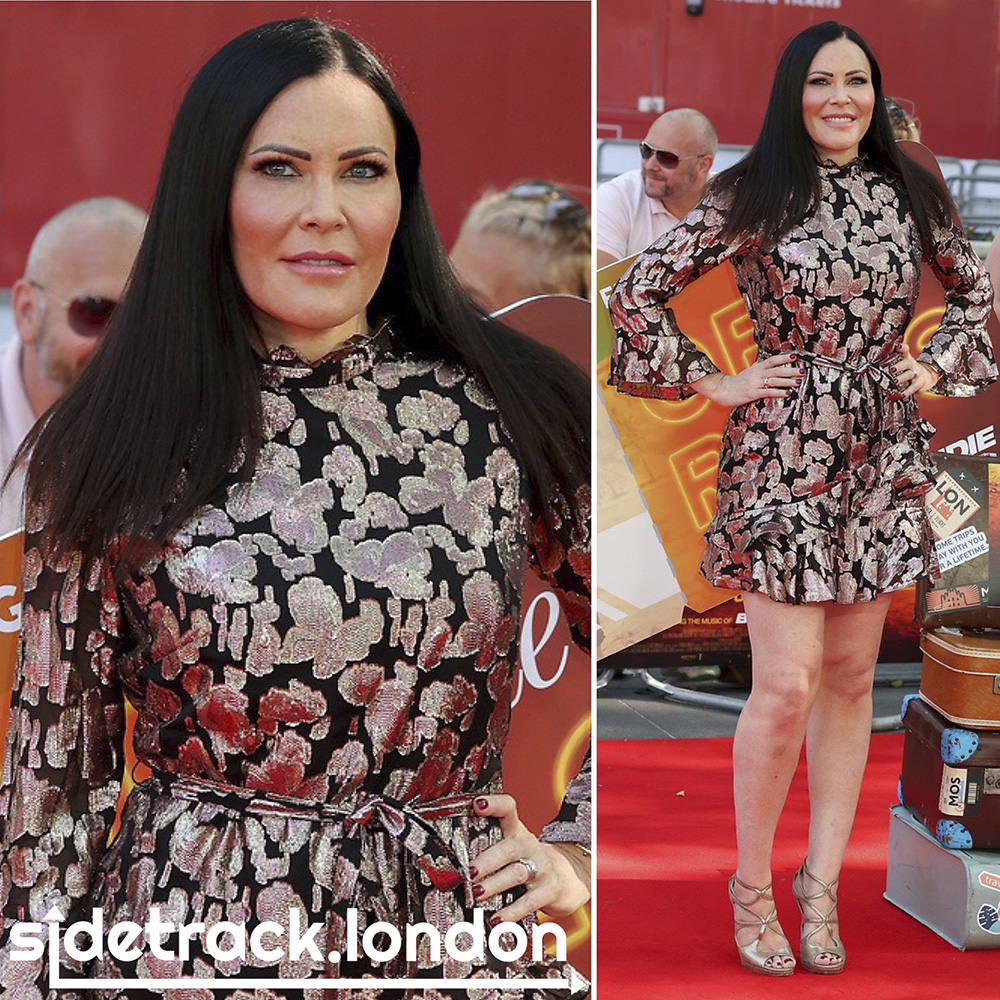 Violinist, Linzi Stoppard wore a Saloni dress and added:
"I thought the movie was a little gem, quite sad as it was Kelly Prestons last film, but it was lovely, funny & sweet to watch - it's light hearted & easy to watch."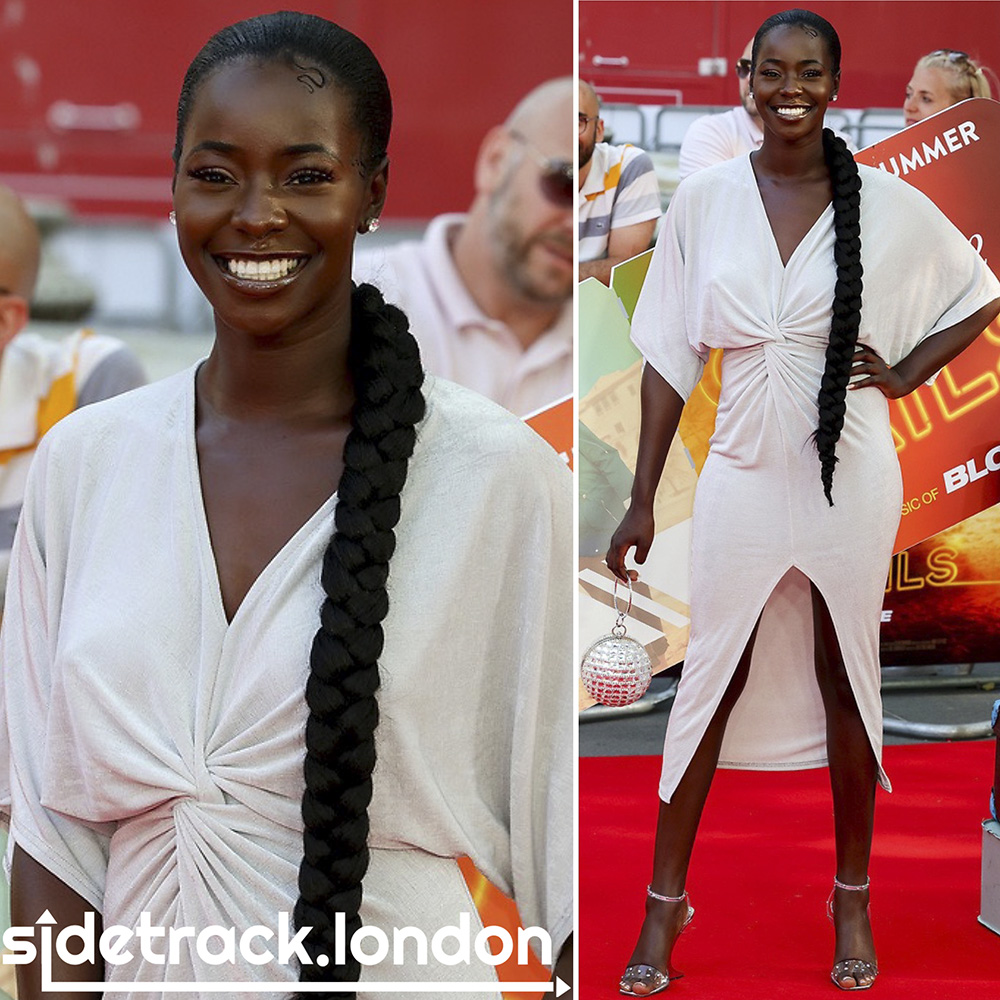 Love Island star Priscilla Anyabu wore a Pretty Little Thing super dress and silver Giuseppe Zanotti heels and added: "The film was refreshing. It show the reality of true friendship, an adult friendship. And that sometimes you grow apart because of life but no matter what you go through, your love for one another will never change."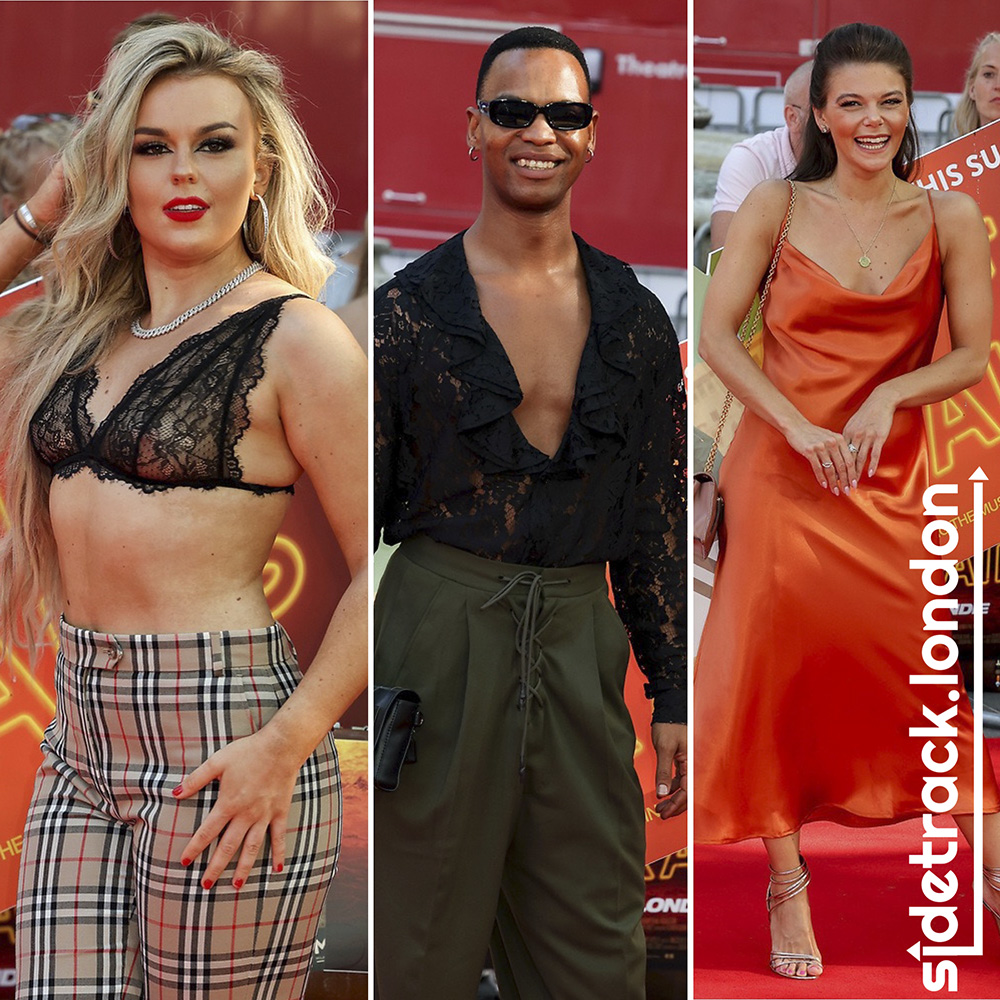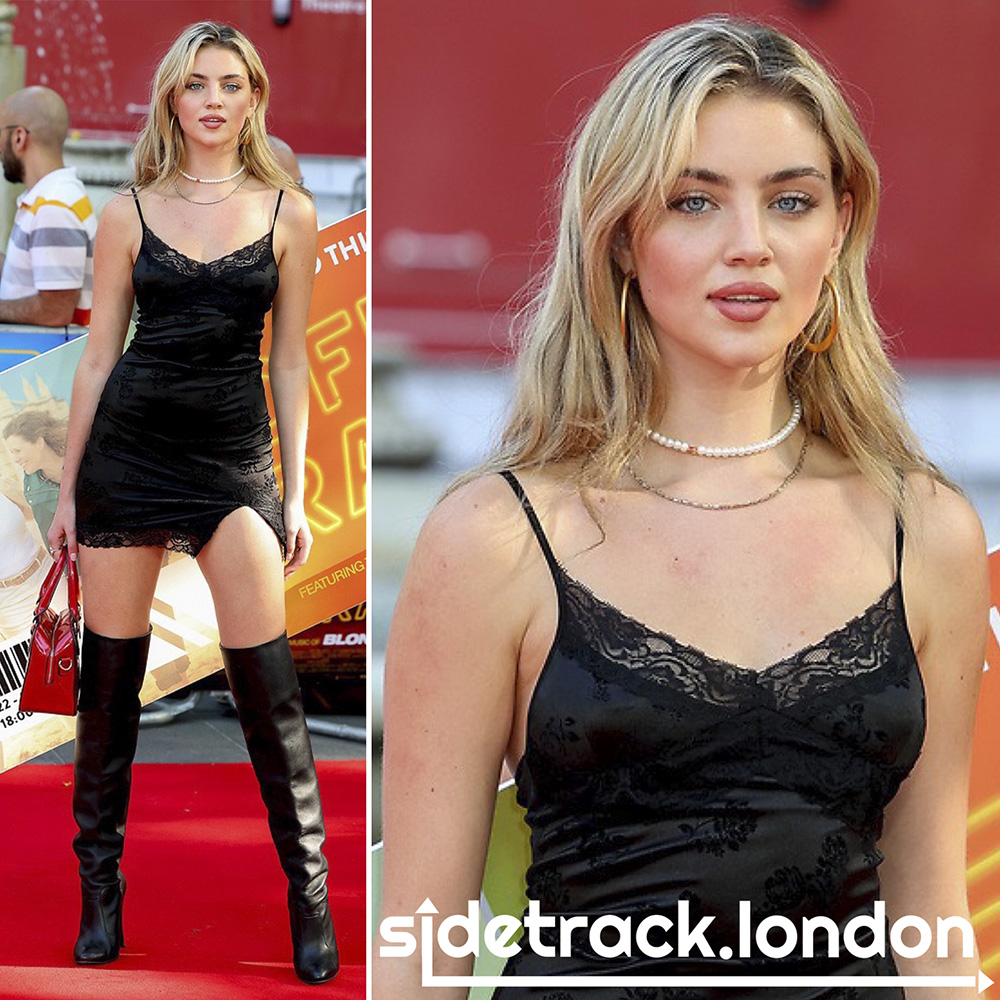 TikTok star Daisy Jelley looked stunning in a black dress and thigh-high Tommy Hilfiger boots and thought the film had "such an emotional yet heartwarming story carried so beautiful by the cast".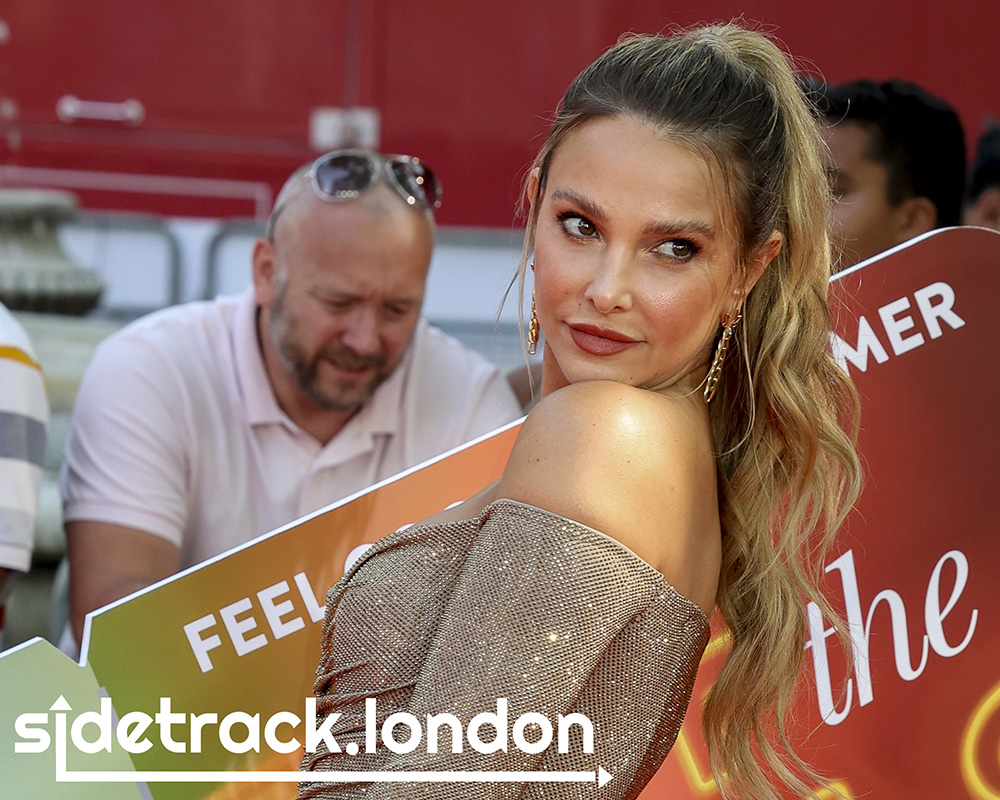 You can watch the trailer here and Off The Rails is in cinemas now.